Over the years, countless students have gone through intensive training as part of the SNHU culinary program. Among the many alumni of the program is Corey Fletcher, chef/owner of Revival Kitchen and Bar in Concord, NH.
Fletcher has made a name for himself at this modern spot in downtown Concord, where freshness and seasonality are of the utmost importance.
Like many culinary professionals, Fletcher started out washing dishes in his hometown. He was drawn to SNHU due to the size and community-feel.
"I toured a couple of different colleges, but I had my eyes set on SNHU," said Fletcher. "I really liked how the class sizes were small…and having one on one relationships with all the different chefs."
After graduating in 2003, Fletcher worked as an executive chef for years before deciding to make the leap and open his own place.
"I was working for a company for seven years. I felt it was time to go off and do my own thing," said Fletcher.
In 2016, Fletcher opened Revival Kitchen and Bar in Concord. At the time, Concord's downtown area was going through a revitalization, and he wanted to be one of the first new restaurants to open during this time.
The menu at Revival is based around ingredients sourced from local purveyors and farmer's markets. He uses these ingredients to create artful, well-thought-out plates that stimulate the senses. One of Fletcher's main goals with the menu is "to support local agriculture and give back to the community."
The atmosphere is classy, yet approachable. The bar offers a glimpse into the semi-open kitchen where Fletcher and his crew navigate the constant flurry of tickets.
An emphasis on seasonality is another highlight of the menu, which changes frequently based on what is available.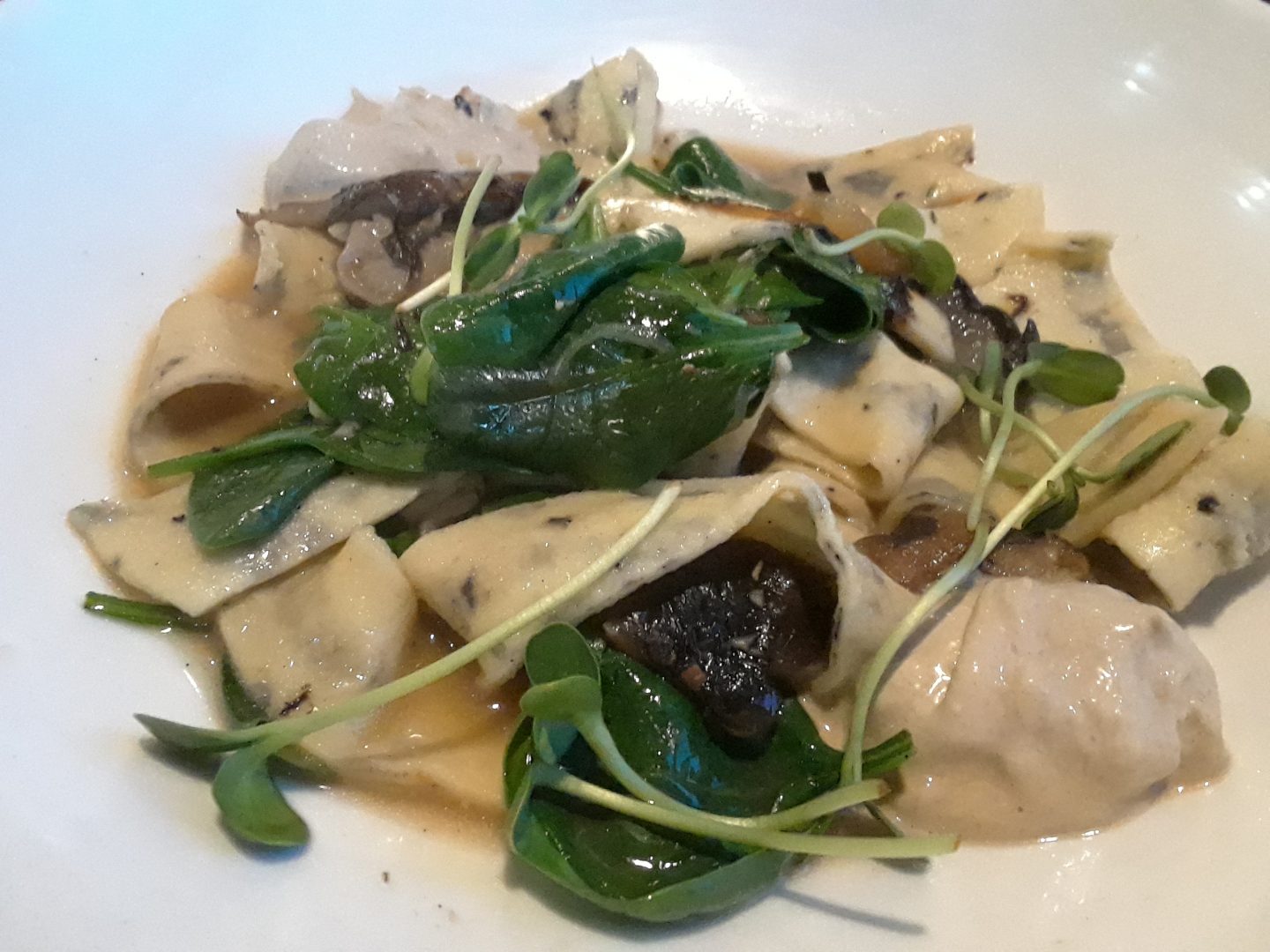 A recently altered menu features small plates such as chestnut gnocchi with dried cherries, squash and orange-sage brown butter. Entrees include a grilled maple brined pork chop with crispy sweet potatoes, brussels sprouts, apple butter and pomegranate syrup, and house-made pappardelle pasta with cipollini onions, spinach, black trumpet mushrooms and crème fraiche in a roasted vegetable broth.
Those wanting something a bit simpler can opt for the burger, which features local beef, bacon onion jam, greens and gouda cheese or the shepherd's pie, a hearty combination of lamb, seasonal vegetables and whipped potatoes.
The kitchen also whips up artisanal cheese plates with entirely local offerings and house-made desserts. The carrot cake, which features ginger mousse, maple buttercream, cream cheese frosting, carrot crisps and carrot syrup, is especially popular.
From the SNHU culinary labs to his own spot in Concord, Fletcher is bringing fine dining mixed with farm to table sensibility to New Hampshire. Visit Revival Kitchen and Bar at 11 Depot Street in Concord.