The Student Government Association (SGA) is proposing a solution to the recent over-expenditures to the conference budget in which a club's approved request and up to 10 percent of overages will be covered by SGA.
Each year, SGA allocates $100,000 to send clubs and organizations to programs, seminars and expos, and covers the cost of airfare, hotels, food and transportation. This budget is distributed on a first come, first serve basis with a cap of $15,000 per club, which can be used for up to two conferences per year. For the last three years, the amount of money spent on conferences has increasingly exceeded the budget, requiring SGA to pull money out of their reserves.
Last semester alone, $141,718.92 was spent on conferences for the 2017-18 school year, meaning clubs and organizations who want to attend a conference must wait until the budget resets in the fall.
Gavin Telfer, the director of the Office of Student Involvement and chief executive officer of the SGA, thinks that more clubs are interested in going on conferences now than in years prior, which could be the cause for the increase in spending.
"On the one hand, it is nice to see so many clubs wanting to do conferences," Telfer said. "I stop short of saying it's a good problem to have, because for me it's not a good problem if there are clubs who can't get the funding to be able to go."
Another reason for the quick over-expenditure comes from the fluctuation of airfare and hotel prices. "Between the time that [a club] asks for the money and the time that they actually book all the hotels and flights and stuff, costs usually go up and Budget and Finance in the past has said that we'll cover all the expenses it goes up by," the SGA Chief Financial Officer Elisha Borden ('19) said.
This results in an unexpected increase in price which the SGA does not currently have a cap for. "What I've run into this year is not knowing how much other people are going to spend over, so then I was like, 'I don't know how much we have left in the account to use,' so that was an issue," Borden said.
Telfer elaborated on what SGA would be considering in their search for a solution to this issue: "How do we make it accessible, and not penalize clubs for being on top of it and doing good things, but also open that up so that other clubs are able [to go on conferences]?" Telfer said.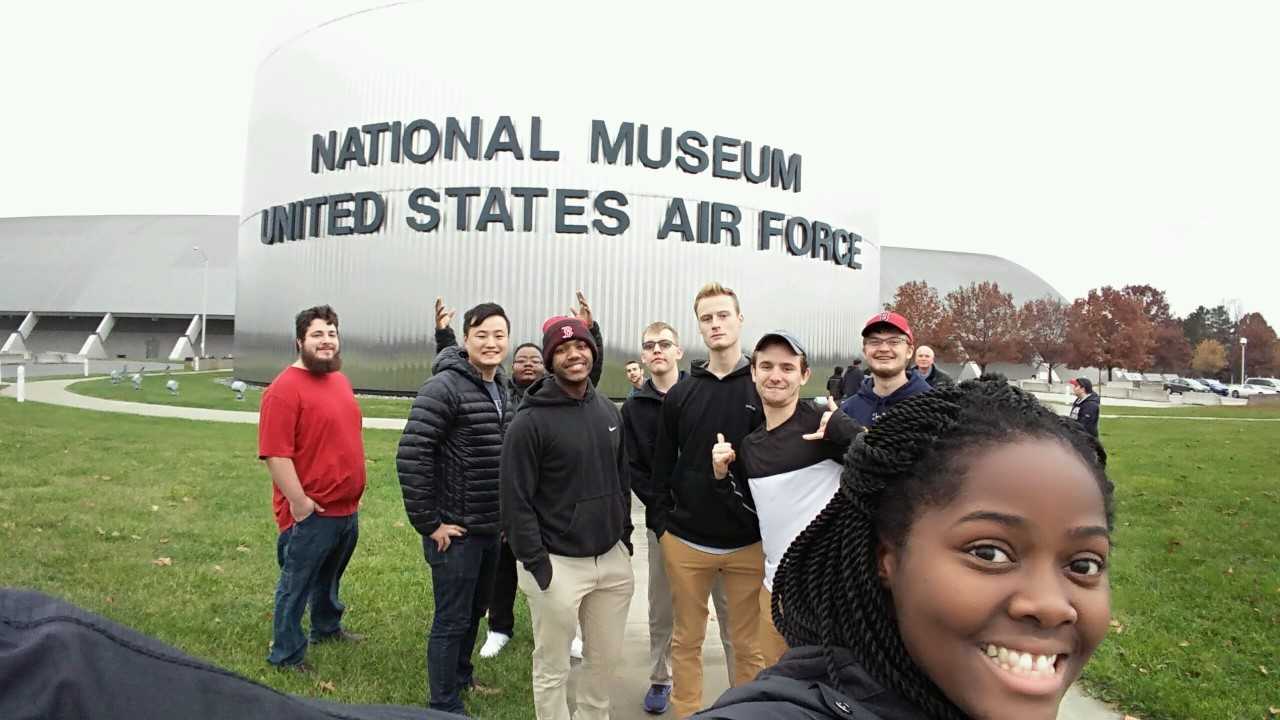 Borden recapped the solution proposed at the SGA retreat at the Sandbox on Saturday. While the group discussed solutions such as requesting an additional $50,000 from the Student Activities Fee Committee to supplement the trend of excess spending, and limiting the number of people who can attend the conferences, they decided the best solution is to only cover 10 percent of conference overages.
For example, if a club is approved to spend $10,000 for a conference, SGA will spend up to $11,000.
To account for any additional overages, SGA will recommend that additional money comes from the club's liability account and fundraising, or from club members' pockets.
"[What] our advisor told us is SNHU students are very fortunate. So usually, at other schools, the [students] have to pay at least a little bit to go on conferences," Borden said. "Everything is covered [at SNHU]."
The SGA Senators on the Policies and Procedures Committee are taking this proposed solution to revise conference policies. In March, the revisions will be reviewed and voted on at a Senate meeting in preparation for the fall conference requests to start coming in that month.
"We're trying to make it more fair and available so that all… clubs can go throughout the year," Borden said.
Borden also believes SGA will request for additional funds to allocate for conferences next year.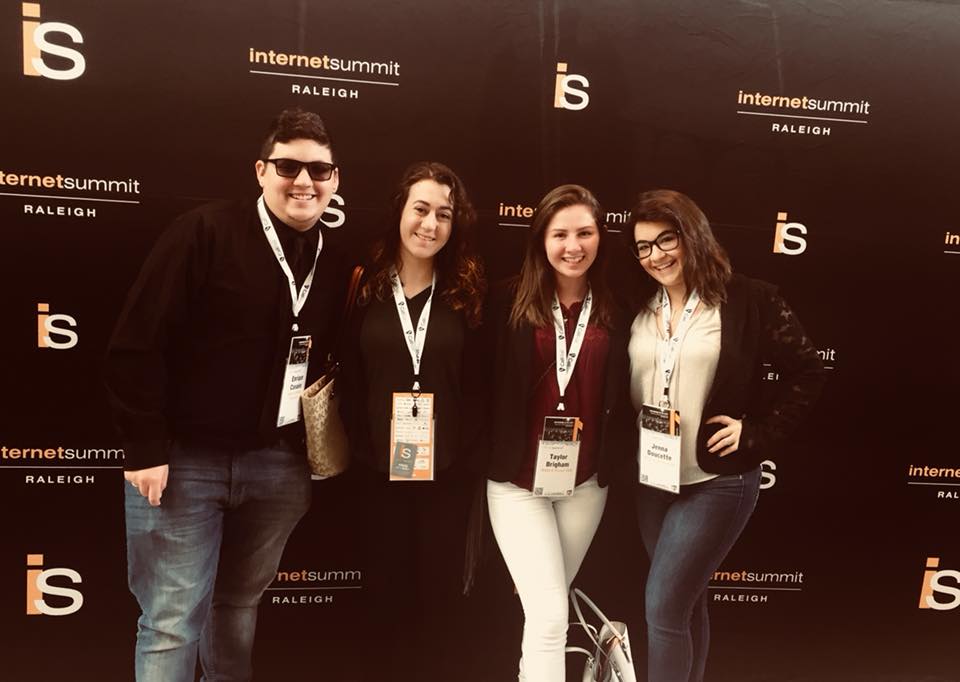 Clubs and organizations that attended conferences in the past found them constructive for their personal and collective goals. "I definitely think this conference is beneficial because it is a great place for networking," said Samantha Weck ('19), president of the Animations and Art Forms club. "I have personally made business connections at Anime Boston last year, as well as other members."
Game Design Club Vice President Herman Lejter ('19) thinks "the budgets should be increased if the demand is high enough, and the proposed conferences are deemed valuable by the SGA."
Regardless of what the changes may be, SGA and clubs alike realize that something needs to change in order to preserve the opportunity for as many clubs to go on conferences as possible.
Below is a table with all of the SGA approved conference allocations from the past three years:
Year
Club/Organization/Office
Event
Amount Approved
2015-16
Animation and Art Forms
Anime Boston Conference
$8,680.52
Association for Supervision and Curriculum Development
ASCD National Conference
$8,070.50
CAPE
NACA Nationals
$7,803.60
CAPE
NACA Regionals
$7,283.47
Culinary Club
New York Trip
$7,281.00
Future Business Leaders of America
National Leadership Conference
$8,111.04
Game Design and Development Club
PAX East 2016
$6,920.00
Hospitality Student Association
Disney Youth Education Series
$10,237.30
Inter-Greek Council
Northeast Greek Leadership Association (NGLA)
$6,727.00
Kappa Chi
National Convention Conference
$6,895.50
Kappa Delta Phi
National Convention Conference
$6,895.50
Media & Design Club
NOLA
$7,558.00
Outreach Association
Weekend Alternative Break
$1,380.00
Psychology Student Association
New Hampshire Psychological Conference
$525.00
REACH
BACCHUS Initiatives of NASPA Region I Conference
$750.00
Sports Management Club
2016 Mark H. McCormack Future Industry Leaders Conference
$1,424.96
Sports Management Club
NHTI Conference
$140.00
Student Veterans of America (SVA)
SVA National Conference 2016
$9,355.33
2015-16 Total
$106,038.72
2016-17
Accounting Society
The Current and Future Leaders Conference
$751.00
Animation and Art Forms Club
Anime Boston Conference
$6,616.36
Association for Supervision and Curriculum Development
ASCD National Conference
$11,547.96
CAPE
NACA Nationals
$6,421.44
CAPE
NACA Regionals
$7,650.50
Future Business Leaders of America
Future Business Leaders of America Conference
$8,956.36
Hospitality Student Association
Disney Youth Education Series
$9,600.00
Inter-Greek Council
Northeast Greek Leadership Association (NGLA)
$6,450.00
Kappa Chi
Kappa National Convention
$7,103.63
Kappa Delta Phi
Kappa National Convention
$7,103.63
Media & Design Club
The Digital Summit Conference
$7,478.22
OMEP
unknown
$5,419.00
Outreach Association
The Impact Conference
$10,420.00
Penmen Press
The Unconference
$9,240.00
Phi Delta Theta
Phi Delta Theta Presidents Leadership Conference
$1,061.21
SNHU Dance Club
USA Dance Competition in California
$9,000.00
SNHU Gaming Club
PAX East 2017
$6,413.00
Sports Management Club
Future Industry Leaders Conference
$5,272.00
Sports Management Club
The MIT Sloan Analytics Conference
$1,950.00
Student Veterans of America (SVA)
Student Veterans of America Conference
$10,281.04
2016-17 Total
$138,735.35
2017-18
Academic Scholars Association
College Reading and Learning Association Conference (CRLA)
$5,430.00
Accounting Society
IMA Students Leadership Conference
$6,231.00
Animation and Art Forms
Anime Boston Conference
$6,232.00
CAPE
NACA Nationals
$5,884.76
CAPE
NACA Regionals
$7,787.50
Computer and Technology Club
Computer and Electronic Showcase
$11,992.00
Game Design and Development Club
Game Developers Conference
$11,262.00
Hospitality Student Association
Disney Youth Education Series
$9,411.80
Inter-Greek Council
Northeast Greek Leadership Association (NGLA)
$7,270.72
Kappa Chi
Kappa National Convention
$8,365.22
Kappa Delta Phi
Kappa Delta Phi National Convention
$5,000.32
Media & Design Club
Internet Summit
$6,776.00
Multicultural Student Union
National Student Leadership Diversity Convention
$9,442.00
Phi Delta Theta
President's Leadership Conference
$2,525.00
Psychology Student Association
International Society of Traumatic Stress Studies
$8,518.00
SNHU Gaming Club
Penny Arcade Expo (PAX East)
$9,740.00
Student Air Traffic Controllers Association
National Museum of the United States Air Force & Aviation Heritage National Park
$11,180.60
Student Veterans of America (SVA)
SVA National Conference
$8,670.00
2017-18 Total
$141,718.92
Grand Total
$386,492.99