Breana Diaz is
Studying abroad at Florence University of the Arts in Italy is constantly giving me opportunities. One of the major blessings is interning with Fashion Loves You (FLY).
FLY is the student-run vintage consignment boutique. My job cannot be defined by one duty. Every shift is an exciting new opportunity in the fashion world, and what I have done so far includes managing the boutique, creating outfits for the website's 'Look of the Week,' setting up events and much more.
The most recent event was called "Femininity Is…" and it was all about expressing what femininity means to everyone, alongside the emerging designers collection. We were prompted with this event three weeks prior to the event date.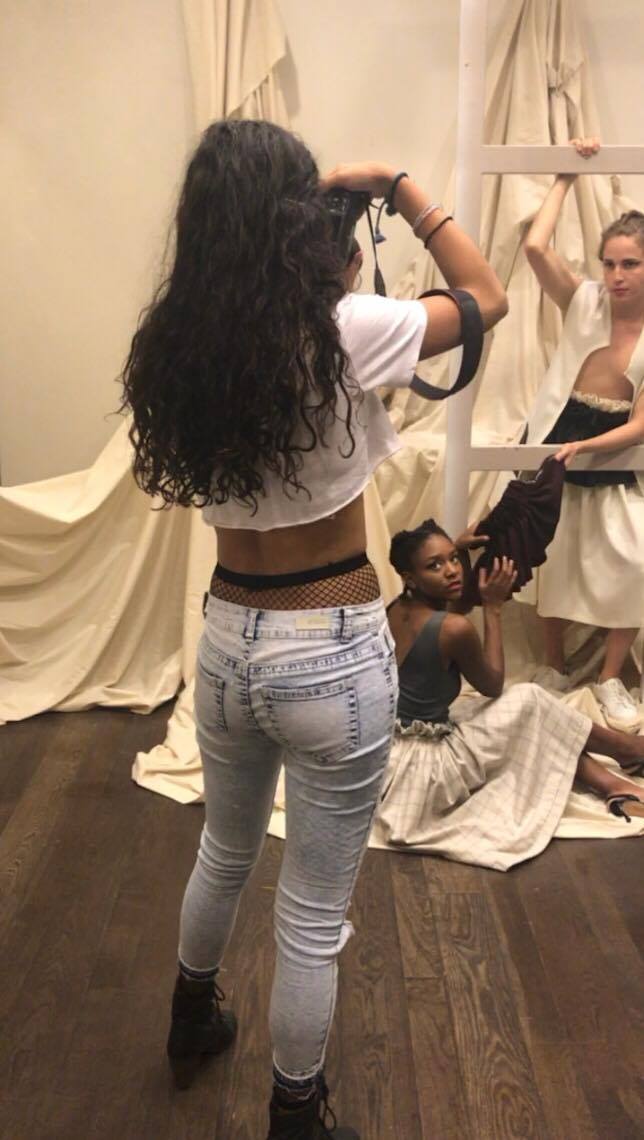 Though I am abroad, I am and have been taking on as much as I can because I feel very passionate towards this subject. I met the designer, and with my team, we thought about ideas for the show. Once we had a good idea, we had to brief another class about it and listen to their thoughts.
This process included a lot of creative brainstorming until we all agreed on the topic and what it should entail. There was a live photo shoot with models, a braid bar where women could braid each other's hair, an aperitivo (free food), a photo booth and music.
For decoration, my team was tasked with finding locals and tourists and asking them what the word femininity means to them. Once we had a quote, we would ask for consent to take their picture and move on to the next. We gathered about 10 quotes and pictures, and the visual team put them around the store. It was a lot of dark, bold colored quotes about what it is to be a woman pairhed wit dramatic models.
Working with this project, I also came up with the concept "Strong Words by Strong Women." Upon leaving, we handed out postcards with a quote from a strong woman and on the back was our social media information. The quotes varied from Michelle Obama to Rihanna to Maya Angelou, all staying within the realm of famous strong women.
At the event, it was my job, alongside my team member, Eden Andrews, to prep the models, tell them where to go at what time, make sure the garments were in place and overall make sure things ran smoothly. I am in a fashion photography class as well, which requires me to take pictures for the event.
What I love most about this internship is that FLY is open to all ideas and I can see my ideas turn to reality. It is a lot on my plate, but to be able to basically help produce this show in Italy opened up my eyes for the future that I want and for that I am forever grateful.