Brianna Ouellette, class of 2019, is not living in the dorms this semester. Nor is she commuting from her home in New Hampshire. She's living in a homestay in New Zealand (NZ) with a family she had never met before. Ouellette is studying abroad this semester in a time zone that's 16 hours ahead of SNHU, at Otago Polytechnic, located in Dunedin, NZ.
Ouellette is living with a young, engaged couple and their two dogs. Her host dad is from NZ, and her host mom is from Australia. She also has a host sister, Bonnie, from Shanghai, China, who is studying abroad at Otago Polytechnic too. "She is the best host sister I could ask for," Ouellette said. "She is funny, energetic, happy, kind and outgoing. We all get along very well." Ouellette enjoys learning about the Chinese culture in addition to Kiwi, or NZ, culture.
About a month before leaving the U.S., Ouellette received an email from the homestay coordinator at Otago Polytechnic with information about her family and an email to contact them. "You fill out a questionnaire about yourself, and the school tries to match you up with a family that is best fit for you," she said, describing how the homestay process works.
There are many perks to living in a homestay that students may not experience in student apartments. "When you live with a homestay, you get to experience real NZ living," Ouellette said. "You get to learn what dishes are popular; the family can bring you to do cool things around the city; they can have good suggestions on what to do."
Three meals a day are provided to students by their host families in NZ. Ouellette says she typically eats her breakfast at home, packs a lunch or eats out and has dinner at home with her host family. "It's really nice to all sit down and have a meal together where we can talk about the exciting things that happened in our days," she said.
Ouellette noted some popular foods in NZ include fish and chips, sushi, cheese rolls, lamb, sausage sizzles, kiwi and marmite. Her new favorite ice cream is called Hokey Pokey, which has honeycomb pieces in a vanilla base. NZ is also home to Cadbury World, which makes Cadbury chocolate, and hosts an annual carnival, which Ouellette attended.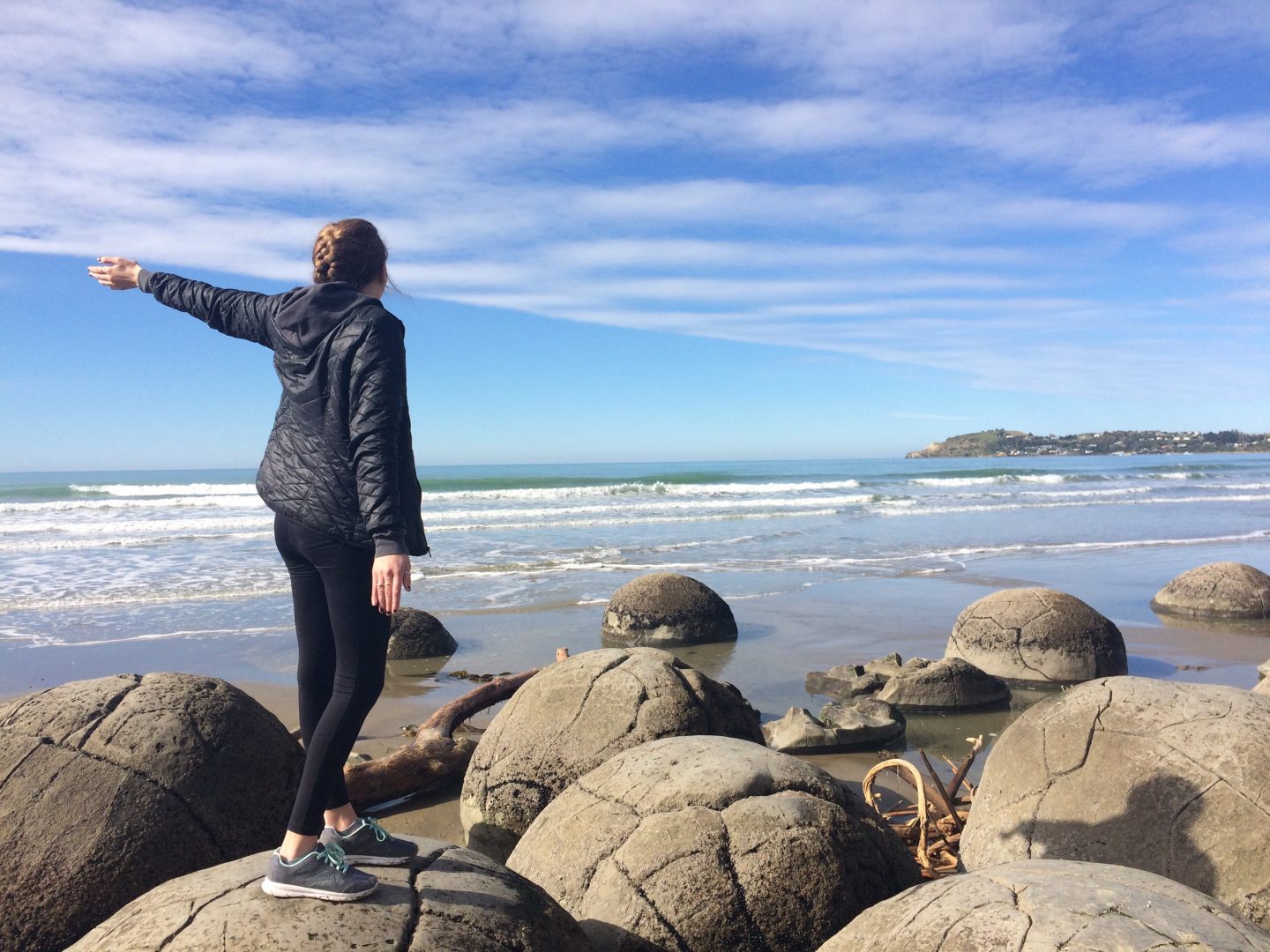 Outside of the homestay booklet Ouellette received, outlining appropriate behavior, her host family has not implemented any rules. "We are all just respectful to each other, and we make sure we communicate when we won't be home at night or for dinner. We all have a group chat, and we usually share what we are up to so that nobody worries," she said. Her and her host sister do the dishes every night though, to help their host family out.
"They are just overall a really great support system when you are alone in another country," Ouellette said. "It's really comforting to be a part of a family."
The SNHU Study Abroad Office partners with five other universities that offer homestays, according to Scott Snyder, study abroad advisor.
Aside from Otago Polytechnic, the school Ouellette attends, students who study at the Universidad Viña del Mar in Chile, the Universidad de Especialidades Espiritu Santo in Ecuador, the Universidad Nebrija in Spain and the Institute for American Universities College in France will live with a family in a homestay. Florence University of the Arts in Italy offers both a homestay and off-campus student apartment options.