Some people are constantly questioning the quality of the food they consume. Sodexo, the company that provides food to SNHU students, is not immune to this.
Students living on campus with no kitchen available to make their own food must rely on the food in the Dining Center.
This leads to questions regarding whether or not Sodexo's food is healthy enough for its consumers to truly live a healthy lifestyle when only eating the food they provide.
SNHU's dietician, Jessica McGovern, believes it is possible to eat healthy at the Dining Center. McGovern came to SNHU in October and also services other colleges and universities in the area like Rivier, Colby-Sawyer, Franklin Pierce and Daniel Webster.
"SNHU is where I'm based out of, but sometimes I'm only here twice a week. I'm usually here between 7:30 a.m. and 5 p.m., but I have a flexible schedule, so if students need to see me later I can come in," McGovern said.
As for the services she offers, there are many. "I do free consultations for students so I can work with them one on one. It can be for anything such as weight loss, to healthy eating to allergies.
I'll walk them through the café and show them what their options are and work with them so if they need something ordered we can talk that through. I also do tablings, presentations, and educational sessions with giveaways, like fitbits," McGovern said.
She is also working on allergen information and nutrient analysis. Nutritional information has been popping up around the Dining Center lately, so look out for it.
If a student is looking for something more customizable than a few suggestions, McGovern can create a meal plan specific to a student's needs.
"I always ask that people keep a food diary because I can create you a meal plan, but that doesn't necessarily mean you'll stick to it. If I can see what you're used to eating, it's nice to just tweak it and give you something healthier rather than recreating the wheel, it's very customized," McGovern said.
Many changes have been made during the past year because of Jessica McGovern teaming up with Sodexo management.
"We've made a lot of changes since I came onboard in October, some willing and some unwilling, but we've transferred over from a trans-fat margarine to SmartBalance, so now we're trans-fat free. There are new additions to the yogurt bar, as well as creating the oatmeal bar, and we've been trying to do a lot more of our mindful options," McGovern said.
Daniel Vanavery, SNHU's Sodexo general manager, pointed out, "we changed from soy to canola frying oil about a year and a half ago. It's better for digestion, so we eliminated all soy because people were complaining about discomfort."
Sodexo is open to suggestions and wants to do what is best for students. They ask that if there is an issue, that students report it so that Sodexo is aware.
A consistent rumor on college campuses in general is that the food contains laxatives.
"Why would anybody do that? It doesn't make any sense," Vanavery said, stating putting laxatives in the food does not benefit anyone.
"No, there aren't laxatives in the food. On any college campus, you go there and you're completely changing the way that you're eating. Any time you completely change the way you're eating, you're gonna have some digestive issues, whether its constipation or you're going to the bathroom a million times a day. Sometimes you're eating more frequently, or eating more, or moving around more than you were in high school, or even drinking more water," McGovern said. There are many reasons why students may feel discomfort, or have digestive issues, but laxatives are not one of them.
When asked if she thought Sodexo food was healthy, McGovern said, "Here [at SNHU], yeah. A lot of our things are made from scratch. Do we have unhealthy options, absolutely, but we're a business, so my job here is to put the business aside and promote the healthy things. I don't always think about the cost involved, I think about the impact for our students. The SmartBalance is twice the cost of the margarine we were using, so we're going to higher quality products."
Along with changes to the actual food, Sodexo is also changing other aspects of the way the food is given to students. "I like to teach the hand method of portion sizes. [The staff] is going through training right now for portion sizes, and we're working towards the mindful gold certification, so we have to meet certain criteria," said McGovern. Looking towards next year is important to Sodexo, as they are not looking to stay the same.
"Yes, the food could always be healthier. The answer is yes because that's what we're continually working towards. Each semester we revamp the menu, and remove and add items. We go through chicken fingers and pizza more than anything else, but that's the student's choice. You have the ability to make it as healthy as you'd like to or not. For next year we're looking at the Traditions line, and working on a new menu that incorporates simple servings into the line. More vegetables and more grains, etc," Vanavery said.
"We're hoping that when we open up in September a lot of our signage will look pretty different. The nutritional information for standard menu items will be available."
For the rest of the school year, students will notice more nutritional information available throughout the Dining Center and hopefully will try new, healthier options. Come fall, things will be slightly different and the menu will change.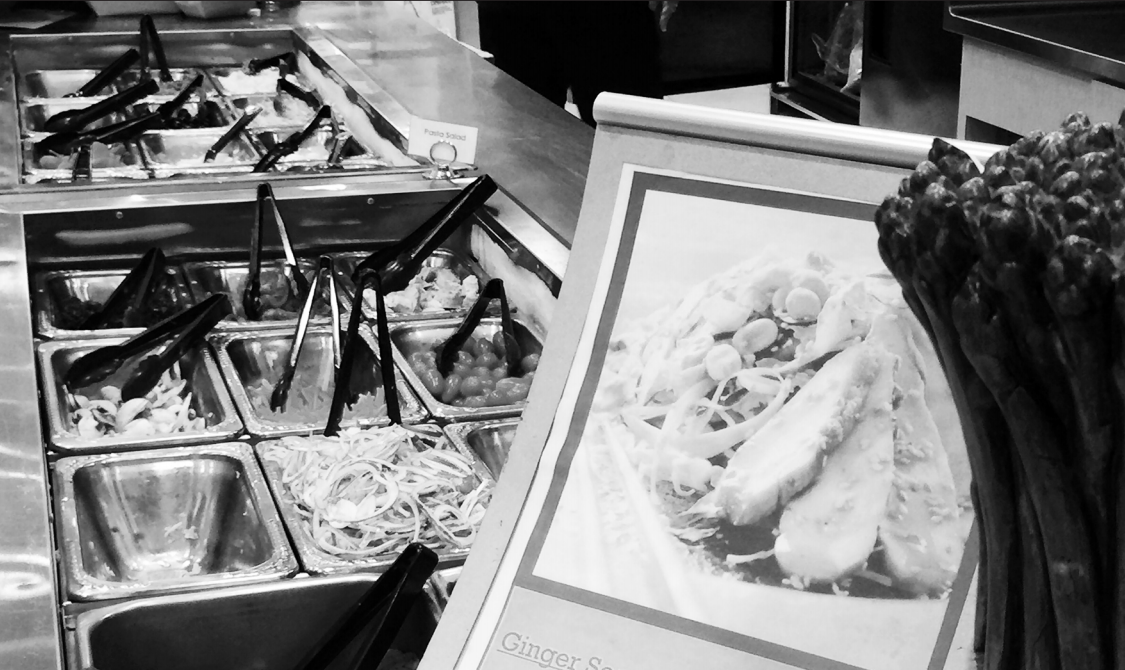 Though it may be hard to resist chicken fingers and pizza, students are urged to remember that there are healthier options available to them.
Students looking to contact Jessica McGovern can do so using her email: jessica.mcgovern@sodexo.com
Students looking to contact Daniel Vanavery for questions/comments/suggestions/complaints can do so using his email: d.vanavery@snhu.edu.
The mindful gold certification criteria can be found here: https://www.mindful.sodexo.com/why-mindful.