Spongebob Squarepants and the other citizens of Bikini Bottom were everybody's favorite characters to see when they came home from school. They could put a smile on any kid's face no matter how bad of a day they were having, whether it be with a silly song or joke. Many kids probably even remember their parents letting out a little giggle as they watched along because of a phrase that may have gone over their child's head.
Stephen Hillenburg, the creator of this integral part of many people's childhoods, lost his battle to Lou Gehrig's disease on Monday, November 26 at only 57 years old.
According to an article written by the New York Times, Hillenburg started off as a marine biology teacher after graduating from Humboldt State University in 1984 with a bachelor's degree in natural resource planning and interpretation with a focus in marine resources. However, he was also interested in drawing and cartoons, and he made the decision to earn his master's degree from the California Institute of Arts in 1992.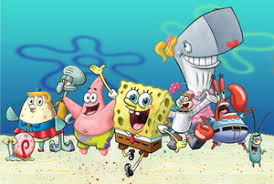 Hillenburg originally began working as a writer and director for the popular show "Rocko's Modern Life" on Nickelodeon where he came to meet many colleagues who would help develop his idea of an overly happy yellow sponge. One of these colleagues, Tom Kenny, would become the main voice actor. "Spongebob Squarepants" finally came to fruition when the first episode aired on Nickelodeon in May 1999. Since then, 250 episodes have been televised.
Since many current SNHU students were born in the 90's, this show was an important part of their childhoods.
Kierstyn Rust-Belforti ('19) shared how she watched the show often as a child, and it even taught her a life lesson that she still goes by today. "I think it had an impact on my humor and taught me not to take things so seriously," she said. "Everyone needs to let go and just have a laugh every once in a while."
Nick Walko ('19) shared a similar lesson that he gained from the show saying, "[Spongebob] probably taught me that it was okay to be funny and be who you are."
However, some people gained even more than a part of their sense of humor from the show. Kily LaFonde ('22) said that she also learned about friendship and loyalty from the show. "No matter what," she said, "he would always help Mr. Krabs or Patrick with everything. Even if he got mad, he was always there for them."
Whether it was multiple episodes a day or only a few episodes every month, Spongebob touched most of our generation's lives and gave us a laugh when it came on the TV. Stephen Hillenburg is the one to thank for that, and the giggly, yellow sponge that we all know and love will likely continue to influence many children's lives.