SNHU students and alumni across the world are winding down the semester and preparing to celebrate the holiday season. This past July, SNHU launched an initiative to expand their programs in Kiziba and Karongi, Rwanda, stimulating it with a 10 million dollar grant from anonymous donors. The university's goal is to open three new sites in the next two years in Kenya, Lebanon and South Africa.
This year, these students, faculty and alumni are happy to share their stories with the SNHU community about how they #CelebrateSNHU!
---
Salomon Beza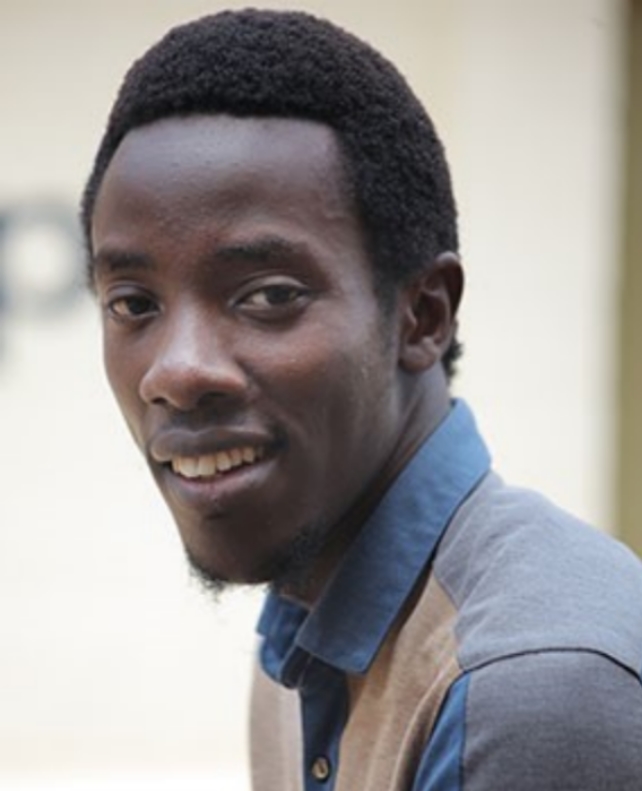 Graduation: 2015
Country of origin: Uganda
On Christmas, my entire family gets together to celebrate, and we always cook chapatti on that day to share later. One thing that we always do is watch a movie related to Christmas as a whole family.
Kinyarwanda Translation:
Ku munsi wa Noheli, umuryango wanjye wose uhurira mu rugo kugira ngo twizihize uwo munsi mukuru turi kumwe. Kimwe mu bintu bitekwa ni capati kubera ko twese tuyikunda. Ikindi kintu gikorwa buri mwaka ni ukwicara hamwe nk'umuryango tukareba filime ya Noheli twahisemo mbere.
---
Agnes Burume
Graduation: 2017
Country of Origin: Congo
While celebrating the Christmas holiday, I take enough time to go to church and have fun with my family members. After having fun and sharing meals with my family, I visit my friends and wish them a Merry Christmas and a Happy New Year.
Kinyarwanda Translation:
Iyo nizihiza Noheri mfata umwanya uhagije nkajya gusenga, nanone mfata igihe gihagije nkishimana nabagize umuryango wanjye tukanasangira. Ikindi, mba mbonye akanya ko gusura inshuti zanjye nkazifuriza Noheri nziza n'umwaka mushya muhire.
---

Aime Umulisa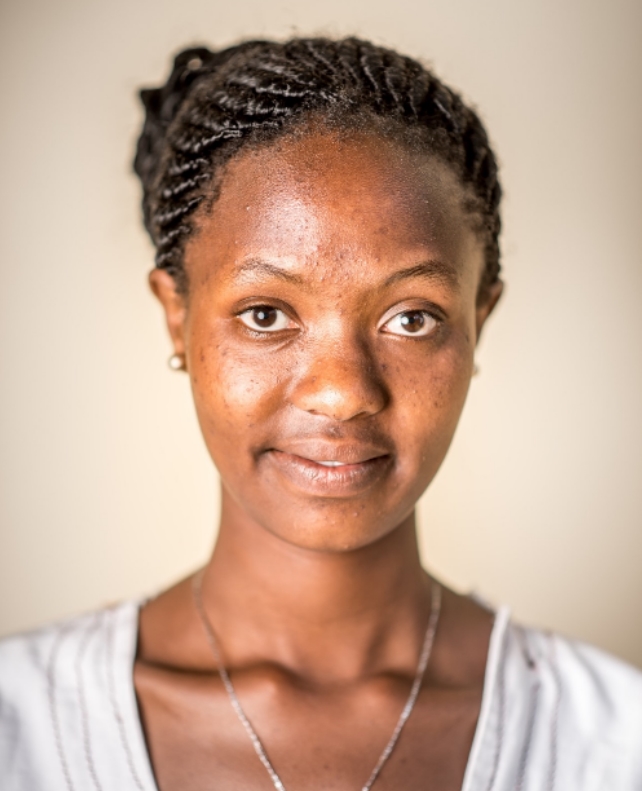 Graduation: 2018
Country of origin: Congo
I celebrate my Christmas with all my family by doing various funny activities just to be happy as our family. After church, my mom prepares delicious foods like meat, rice, and prepares something to drink like milk or soda; which makes the day enjoyable. We also take time to dance and sing as the whole family, wishing one another a Merry Christmas, and a happy new year. 
Kinyarwanda Translation:
Nizihiza Noheli hamwe n'umuryango wanje dukora ibintu binyuranye ishimishije bidufasha kwishimana nk'umuryango. Tujya gusenga, Mama wacu ategura amafunguro aryoshye nk'inyama, umuceri ndetse; ibinyobwa nk'amata ndetse na Soda bituma uwo munsi uryoha. Tunafata akanya tukabyina tukanaririmba nk'umuryango wose, twifurizanya Noheli Nziza n;umwaka mushya Muhire. 
---
Ange Gloria Umuhoza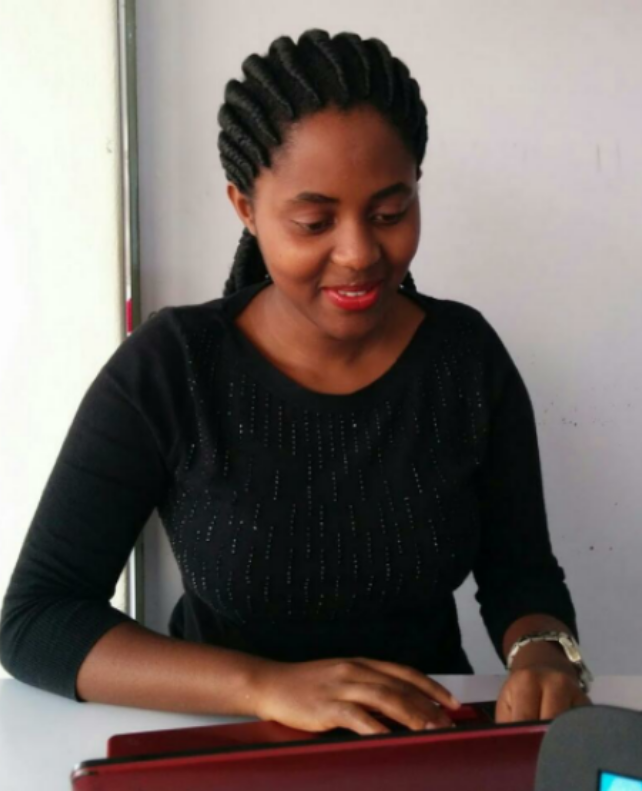 Graduation: 2016  
Country of Origin: Rwanda  
On Christmas, as a family, we all gather together so as to celebrate; all adults and children meet at my grand-mum's place. After gathering, we all go to church to celebrate that beautiful day while wearing our most cherished outfits; after the mass, we go back home and continue that celebration by eating (matoke, vegetables, etc.), drinking (sorghum beer, sodas, etc.), and dancing (Rwandans traditional dance). 
Kinyarwanda Translation:
Ku munsi mukuru wa Noheri, nk' umuryango, duhurira hamwe; abakuru n' abato duhurira murugo rwa Nyogokuru wacu. Iyo tumaze kuhagera, dutangira ibirori tujya gusenga twishimira uwo munsi wibirori; Ibi tubikora twambaye imyambaro yacu dukunda; nyuma y' isengesho, dusubira imuhira tukizihirwa turya (ibitoki, imboga, nibindi), tunywa (umusururu, nibindi), tukanabyina imbyino za Kinyarwanda (imishayayo). 
---
Arnaud Michel Nibaruta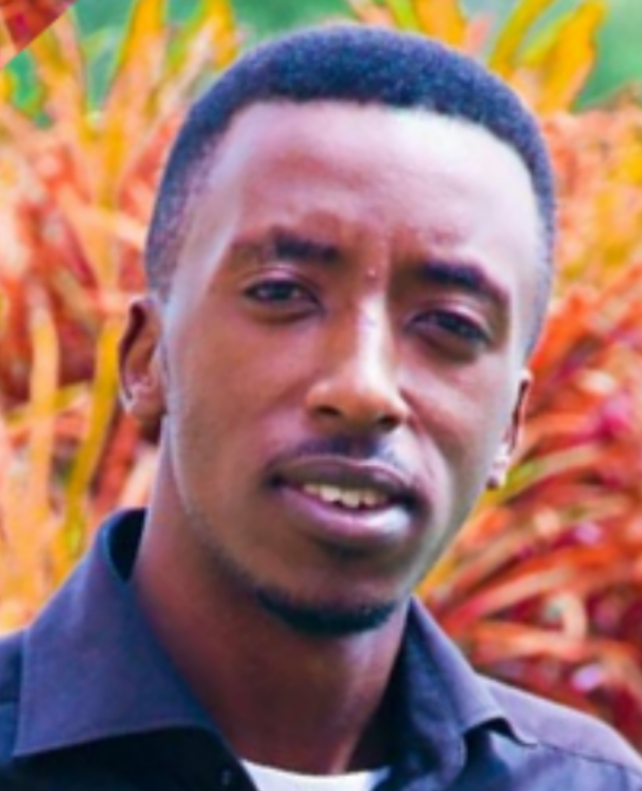 Graduation: June, 2018. (BA in Healthcare Management with a Concentration in Global Perspectives)
Country of Origin: Burundi and Rwanda
Christmas is a special occasion for me and my family because it is the only time in the year when we are reunited in full. I move from my university campus to go home and see with my father from Burundi, my big Brother working in Uganda, and my little siblings in vacation from boarding school.  
At home, we build always have a Christmas tree with colorful decorations that we build all together. 
Kirundi Translation:
Noweli ni igihe ciza kandi gishimishije kuri jewe n'umuryango wanje wose. Ni co gihe conyene mu mwaka umuryango wacu ukorana ata muntu n'umwe abuze. Mba navuye kw'ishure natashe muhira; nkasubira kubonana na Data aba mu Burundi, mukuru wanje aba mu Bugande, na barumuna banje na bashiki banje biga mu mashure y'indaro. 
Muhira, tuba dufise igiti ca Noweli kiriko ibisharizo vyinshi, umwe wese muri twebwe yagiye ashirako. 
---
Celestin Nkeramihigo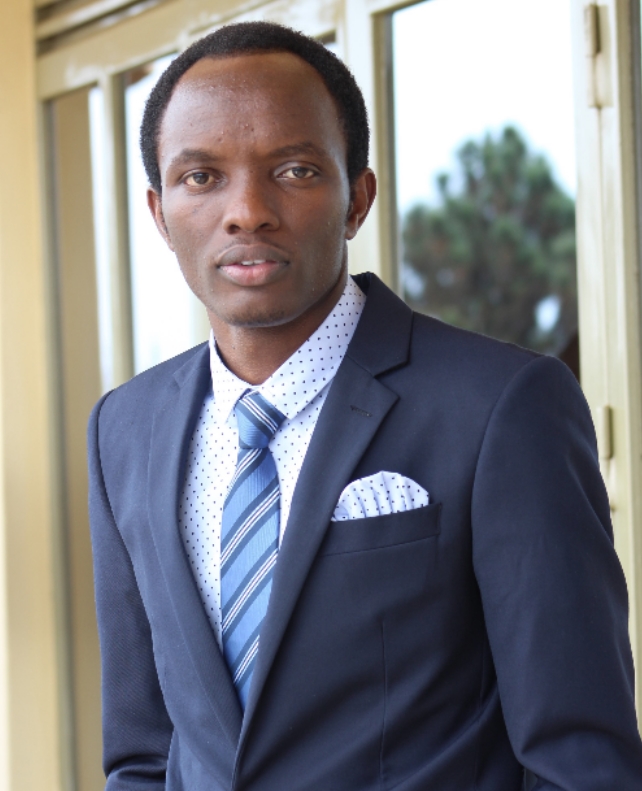 Graduation: 2016 
Country of origin: Rwanda 
During the holidays, all my family members get together in Bugesera for New Year's, and we make sure no one goes to sleep before it is midnight on New Year's Eve. Since this is the only time of the year that the entire family is together, my mother cooks for us to make us happy. 
Kinyarwanda Translation: 
Mu minsi mikuru, abagize umuryango wanjye wose bahurira I Bugesera kugira twizihize ubunani kandi nta muntu uba wemerewe kuryama mbere ya saa sita z'ijoro ku munsi ubanziriza Noheli. Kubera ko iki ari cyo gihe cyose umuryango uba uri hamwe, mama aradutekera kugira ngo twishime. 
---
Daniel Sebashumba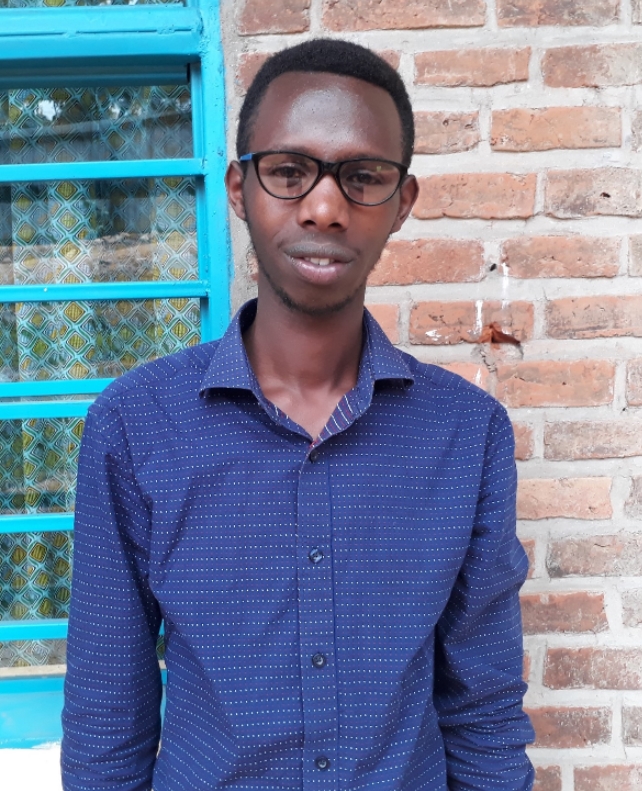 The day of Christmas is not special in our family because of our religion does not believe that Jesus was born on Christmas. From the 20th to 27th of December, we used to go to Gisenyi to see our grandmother, but the plan had changed because she passed away in January 2017. This time, my family will pass that period at home eating traditional food like sweet potatoes, cassava, beans, milk and pumpkins.  
Kinyarwanda Translation:
Umunsi wa Noheri ubundi ntusanzwe ku muryango wanjye kuko tutemera ko Yezu yavutse kuri Noheri. Ubundi, guhera tariki ya 20 kugeza kuya 27 Ukuboza twabaga turi ku Gisenyi kwa Nyogokuru, ariko uyu mwaka nti bizakunda kuko yitabye Imana muri Mutarama uyu mwaka wa 2017. Kuri iyi nshuro, umuryango wanjye uzaguma mu rugo barya indyo gakondo nk'ibijumba, imyumbati, ibishyimbo, n'ibihaza.  
---
Ezechiel Ndayisaba, BA Graduate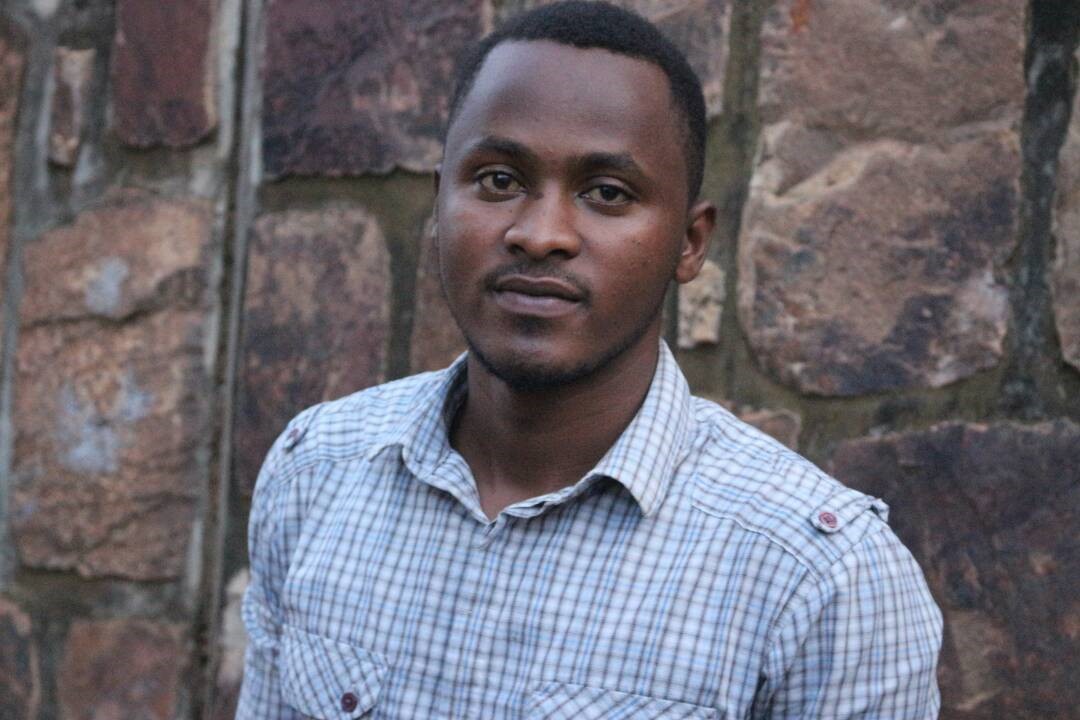 Country of Origin: Burundi 
On Christmas, a smell of Mukeke (Burundian big fish) and Uburobe (traditional bread made from cassava) can be noticed all around the house as it has become a tradition for our region (Imbo region) especially for special events. We head to church all together around 9 a.m., in beautiful clothes—new clothes for most of the times. We come back around 1 p.m. to have lunch and invite some of the neighbors or relatives, and celebrate with Christmas music all along.  
Kirundi Translation: 
Mu gitondo ca Noheli, haba hari akamoto k'umukeke n'uburobe munzu yose. Mu ntara kama yacu y'imbo, ivyo nivyo bifungurwa bigize umuco biribwa ku misi mikuru. Turitegura tukaja mumisa twambaye neza, kenshi na kenshi twambaye impuzu nshasha. Imisa ihera isaha indwi z'umurango, aho dusubira muhira tugasangira ivyo twateguye vyo ku mutaga, tugatumira ababanyi n'incuti tugasangira umunezero twumva nindirimbo za noheli.   
---
Gilbert Ishimwe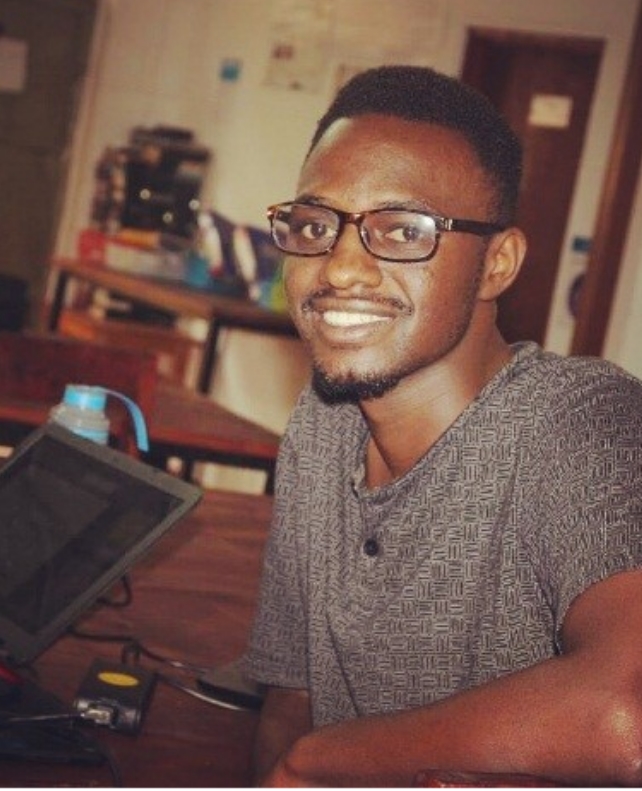 Graduation: 2017 (AA), 2018 (BA) 
Country of Origin: Rwanda 
The Christmas holiday that I enjoy the most is the one I spent with my family (Mum and my big brothers). In my family we have a kind of way we enjoy story telling during Christmas holidays where mum has always ways to make us happy. However, when it comes to Christmas day there is always a special thing organized within the family; since we are Christian we build "ikirugu" a small house that represent where Jesus was born. Thereafter, we all head to church for a prayer and after that we invite or we are invited by our neighboring to come and share a special food and drinks of Christmas.  
Kinyarwanda Translation:
Ikiruhuko cyambere cya noheli cyinezeza nicyo ngira ndikumwe nababyeyi ndetse nabakuru banjye. Mu ryango wacu iyo turi mubiruhuko bya noheli tugira igihe cyo kuganira nababyeyi bakadushimisha muburyo butandukanye. Gusa Noheli yo iza ari agahebuzo kuko burigihe haba hari agashya murugo. Twubaka ikirugu hanyuma twese tukanjya gusenga twavayo, tugatumira abaturanyi cyagwa se bo bakadutumira kugira dusangire ifunguro nibinyobwa bidasazwe baba bageneye uwo munsi. 
---
Heritier Barekeriyo Nzaisenga 
Graduation: June 2018 
Country of Origin: Democratic Republic of the Congo 
On Christmas, each family makes sure that all kids are dressed in new clothes. Parents do their best to buy a chicken which must be shared with all member of the family. At the end of the church we meet each other for sharing what we have as food and meat! 
Kishwahili Translation:
Inakapo timu muda wa Christmas party, kila familia ina uhakika kwamba watoto wote nyumbani wana nguo nyipya zakuvaa siku ya ushirika. Wazazi wanafaa namna zote zakupika kuku nyumbani kusudi watoto wapate chakula nyumbani na wale wakifurahi siku ambayo yesu amezaliwa. Wengine wote wana changiya vinywaji tofauti pamoja na ndugu na marafiki zao kiisha ibada mpaka usiku wote. 
---
Rosine Nathalie Nikokeza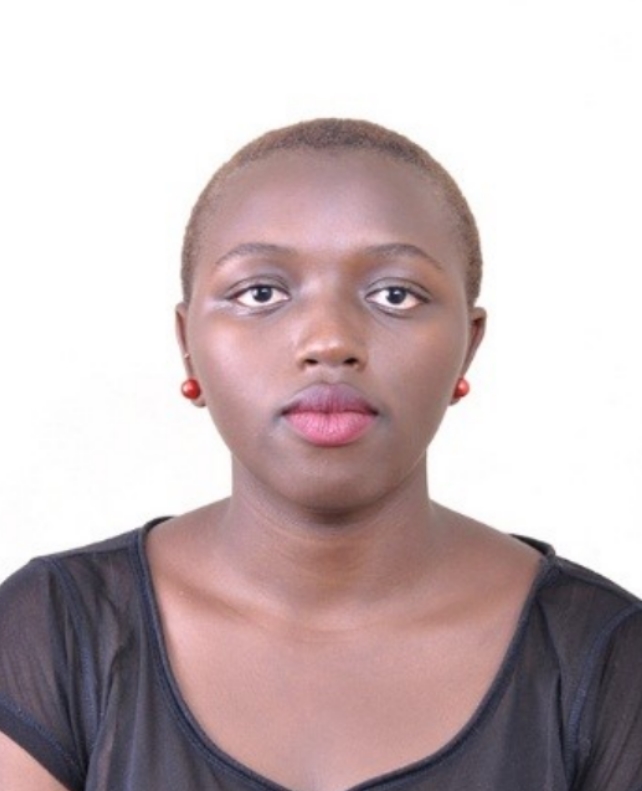 Graduation: 2019  
Country of Origin: Rwanda  
I always spend the Christmas holiday with my family; we go to church early in the morning, and come back straight to home to cook as a family altogether. We spend the whole day together while chatting and telling our stories of how we have been doing for the whole year: the best memory as well as the saddest ones.  
Kinyarwanda Translation:
Burigihe ibiruhuko bya noheli mbimarana n' umuryango wanjye, tujya gusenga mugitondo kare, hanyuma tugahita dutaha murugo ntahandi tunyuze kugira ng tujye gutekera hamwe twese nk' umuryango wose. Tumarana umunsi wose tuganira, tubwirana uko umwaka wose wagenze muri make, kuko tuba dushaka kumenya uko buri wese umwaka wamugendekeye.