On a chilly Halloween night, the fourth seeded SNHU Men's Soccer Team took to Larkin Field attempting to earn a spot against Bentley University in the Northeast-10 Championship semi-finals. In front of the Penmen stood the blockade of Le Moyne Dolphins. In regular season action, Le Moyne and SNHU fought to a 2-2 draw.
Throughout the Halloween game, SNHU generated chance after chance, including a late strike off the foot of sophomore Louka Masset at 79:24. Masset's strike was one of 10 shots struck to Le Moyne goal-keeper, Ben Beaury, but were turned away.
The game went to overtime followed by double overtime, and neither team found the back of the net. SNHU and Le Moyne continued to play strong defense throughout the extra periods the overtime, but the score remained scoreless.
In the regular season, their meeting went in the record books as a tie, but in this NE-10 Championship, a winner needed to be decided.
After playing in all 110 minutes for his team, Masset was forced to watch from the sideline as the game headed to a shootout, where the Penmen were bested 4-2 by Le Moyne. Without a strong enough record to earn an at-large bid for the NCAA Tournament, the Penmen's season was over.
However, despite this unfortunate loss, Masset, who joins the Penmen from France, sees the season as a positive period of reflection.
"For myself, I'm proud of what I gave even if I know I can always do better," he said. "I'm good with [the performance] that I gave to the team, how I played and how I behaved off of the field."
He expressed, however, that the end of the season is difficult, especially under the circumstances of the final game of 2017
"It's hard being in the offseason, especially [in the United States] with the NCAA. The season is really short, only three, maybe four months maximum. When it ends, the hardest thing is to know that the next competitive soccer game you're going to play isn't for eight months."
Masset is committed to soccer, and that commitment has allowed him to thrive at SNHU. In only his second season with the team as a back defender, Masset has become a leader for the Penmen. He has tallied six goals this season, while leading a strong defensive line that ranked second in the NE-10 standings in both goals-against average (.95) and goals allowed (17).
With his exceptionally strong performance, Masset earned his first NE-10 and D2CCA All-Region First Team honors and he found spot on the United Soccer Coaches All-Region Second Team.
As someone who is determined to perform his best, Masset is looking towards next season and how he can improve his game. When trying to think about what areas to focus his training on, he paused, stammering a few times before drawing back. "For me, everything is a weakness," he said. "Even if I'm good at something, I'm not good enough. I am positive though; I know I'm good at headers but there's always room for improvement, and I'm not going to stop practicing headers because I know I'm good at them."
This is the mindset Masset has had since he began playing soccer at his first club, La Camillienne Sport 12, which, in his words was "more about having fun and not about competition."
"We were all young and naive watching [Lyon] games at night, even when our parents would tell us to go to sleep. When I grew up [Lyon] was the best team in France. They had won the French League seven years in a row with great players like Juninho and they gave me the passion for soccer."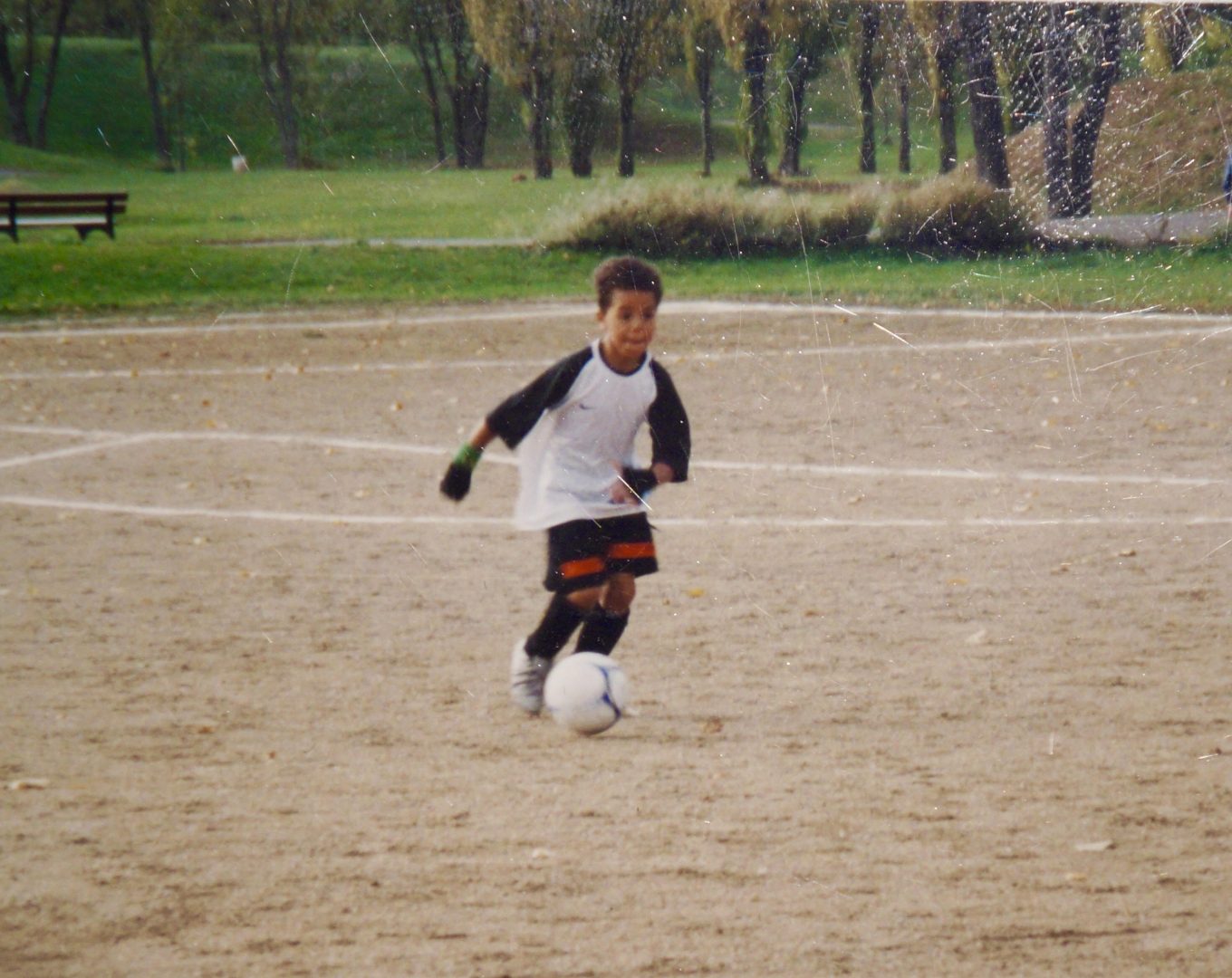 This passion brought Masset to his second club team, Paris FC, where he spent the next eight years learning the tactics and techniques of competitive soccer. There was a much higher focus on competition at Paris FC then at La Camillienne Sport 12. At Paris FC, Masset had the great opportunity to play under coach Karim Lecannellier, who was one of his greatest influences.
"[Lecannellier] was my coach for two years," Masset said. "We kept in contact, and he influenced and taught me a lot. He's the one who I improved the most with tactically, physically and mentally. It was tough to work with him, but I liked that a lot."
Masset and Lecannellier still talk and train during the summers when Masset returns to France, in between friendly games with his old neighborhood teammates.
While playing in France, Masset didn't have the opportunity to play under a professional contract that would allow him the opportunity to continue his studies.
"In France and Europe, it's really difficult to do both," Masset said. "To do good studies and play soccer at a high level, it's really hard."
That's where SNHU came in.
"When I first came to visit the school," he said, "I was checking if the studies were organized. The Men's Soccer Program looked great. They had been really successful for a few seasons, and when I talked to the coach, we were able to build a good relationship."
Masset has also been fortunate to share the field with some of his best friends at SNHU.
"My teammates like Alex (Satrustegui), Romain (Daniellou) and Tom (Marriott) inspire me on the field and off the field. I know on the field I can count of those guys, and we can push each other forward. People like them are my real friends. I think it's good for the team for us to have this good type of connection. I have their back and they have mine"
From the start of preseason last year, Masset knew he belonged. He knew he belonged in this country and on this team. He knew he would make a positive contribution to the team and become one of the team's standout players, which he accomplished. In his first season with the Penmen, Masset was the only freshmen to start in all 19 matches as a mainstay on the back line. He earned a spot on both the NE-10 All-Conference Third Team and the NE-10 All-Rookie Team, while scoring two game winning goals over the course of the season.
While the accolades continue to pile up and his play steadily improves, Masset isn't looking towards the future just yet.
"Right now, I'm here and I'm focused on what I have to achieve," Masset said. With two more years of NCAA eligibility remaining, Masset will be taking advantage of every opportunity. "I can't see myself not playing soccer. The goal I have for the future, maybe I'm used to it too. I've been playing for 12 years, so I'm used to every week going to practice and being in a season with a team."
"The team, I hope, will do better next season than this season," he continued. "Right now. if nothing changes I don't know, but I'm confident that everyone is going to realize what we as a team need to work on and turn the page and move on. Right now, the goal is to focus on next season and get ourselves in the best shape and mindset we can to do better."