Deciding to come to Florence University of the Arts was a hard decision for me because I have never left the country or home for that long. I am an only child traveling to another country for four months; of course, I was going to be nervous.
The only thing that got me on the plane the day I left was the fact that I was going with my best friend.
About a month and half passed, and I wasn't missing home as much as I thought I was going to. Another month and half passed and now it is November, and in one month I will on a plane home… Homesickness definitely hit me within the past three months, but I chose to ignore it and paid more attention to the reason why I am here.
What's really important to remember while you are abroad is to stay positive and focus on what makes you happy. I did just that: I stepped out of my comfort zone and went on my own journeys. If I focus on how much I am missing home, I will miss out on all the great experiences and chances I have while in Europe.
I have some friends that experienced terrible homesickness and watching them go through it was hard. But what we did as a friend group was make them feel at home. We made their room feel more like home, we made their favorite food and we also got gelato… a lot. Gelato is key when having a bad day; it solves all problems.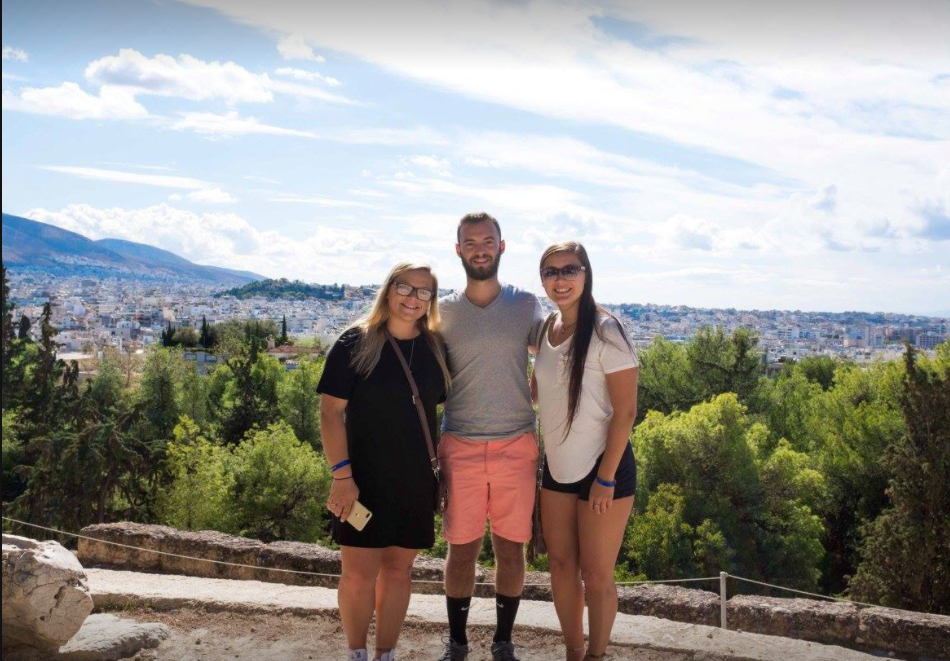 If you think you are going to be homesick while studying abroad, bring something important with you from home. I brought a blanket, a picture frame and a few other things that mean something to me and remind me of home whenever I get sad.
But, if you do ever get sad, just remember it's okay to take some time to be alone and call home or a friend. Sometimes calling a friend can do more good than getting on the phone with mom and hearing her saying how much she misses you because, trust me, that doesn't always help. Talking with a friend can be a lot easier than with sappy parents who miss you just as much as you miss home.
Also, keep a journal. This may sound really dumb, but talking (writing) to yourself can help a lot. I write all the time about my experiences here, where I have traveled to, where I hope to travel to and so much more. It reminds me of the reason why I am here and how amazing this opportunity is.
Just remember to stay happy and positive while studying abroad. It will help, I promise!