Over the weekend, Southern New Hampshire University held its annual Homecoming celebration. Students, families and alumni gathered across campus for various activities such as a 5k race, face painting, and carnival rides.
In addition, a big highlight of Homecoming was the sporting events. Men's and women's tennis, field hockey, and men's and women's soccer saw excited fans gather at the tennis courts and Larkin Field Saturday for Northeast-10 showdowns.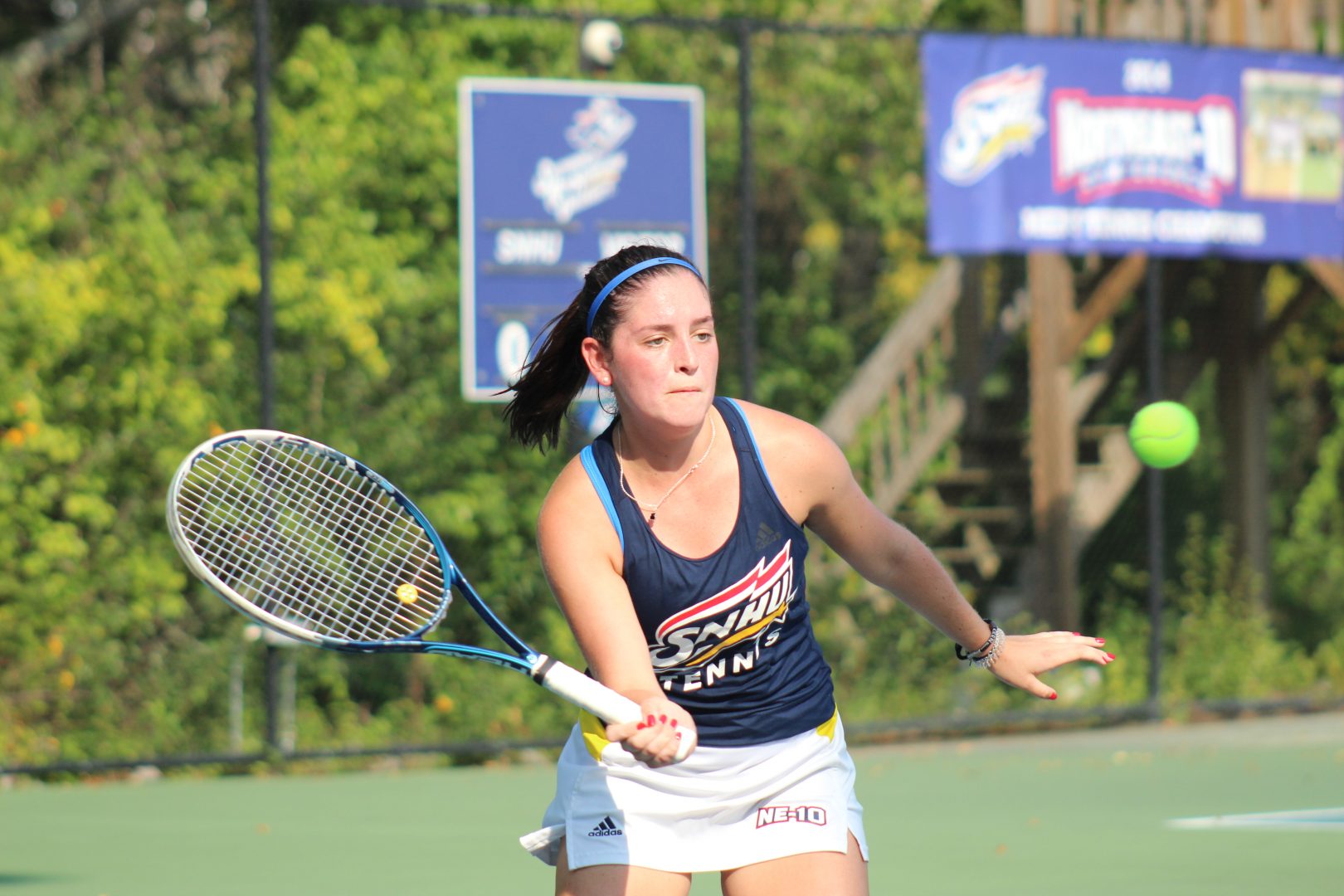 First up was women's tennis. The Penmen took on the Purple Knights of Saint Michael's College in Vermont. Juniors Anna Sala (Matadepera, Spain) and Sofia Morais (Porto, Portugal), and freshman Casey Burns (Westbrook, Connecticut), won both their individual singles and doubles matches. Sala and Burns teamed up at Number 1 doubles, taking down Saint Michael's Abby Ramsey and Margaret de Pont, 8-3. Morais partnered with junior captain Rachel Wagner (Framingham, Massachusetts) at Number 3 doubles. The duo, who partnered for the first time in their careers, shut out Saint Michael's Melissa Wood and Katie Costa, 8-0. In singles play, Sala and Morais posted big wins in the number 1 and 2 spots. Sala captured a 6-0 6-3 victory over de Pont, while Morais cruised to a 7-5 6-0 win over Ramsay. Burns and senior Lindsay Baum (North Salem, New York) each posted 6-0 6-2 wins at number 4 and 5 singles, respectively.
With this win, the Penmen improve to 7-3 in conference play and 8-3 overall. Their next match is Tuesday, October 17, when they travel to Bentley College. They return home on Wednesday, October 18, when they will play host to Assumption College.
Women's tennis was shortly followed by the men's team. They, like the women, faced the Purple Knights of Saint Michael's College. They had no trouble at all bringing down the Purple Knights in a 9-0 shutout. In doubles play, seniors Tiago Fernandes (Porto, Portugal) and Miguel Marreiros (Portimao, Portugal) captured an 8-1 victory over Saint Michael's Mosher and Dan Foley at the number 1 spot. At number 2 doubles, grad student Xavier Aubron (Herouville, France) and Sophomore Bas Van Biezen (Sassenheim, Netherlands) posted an 8-0 win over Cam Maher and Max Allen, while seniors Jeremy Reichentahl (Cheshire, Connecticut) and Ricardo Marreiros (Portimao, Portugal) were 8-3 victors over Trevor Work and Jake Remillard at number 3 doubles.
In singles play, Fernandes came up big as he had no trouble capturing a 6-0 6-0 win over Mosher. Ricardo Marreiros and Van Biezen made little work of Foley and Work, each posting 6-1 6-1 victories at number 2 and number 5 singles, respectively. At number 3 singles, Miguel Marreiros earned a 6-2 6-2 win over Maher. Aubron and Reichentahl were also victors at respective number 4 and number 6 singles. Aubron came up with a 6-1 6-3 win over Allen, while Reichentahl topped Remillard 6-1 6-0.
The Penmen are 3-0 in preseason action. They will return to the courts in the spring for their seasonal competition.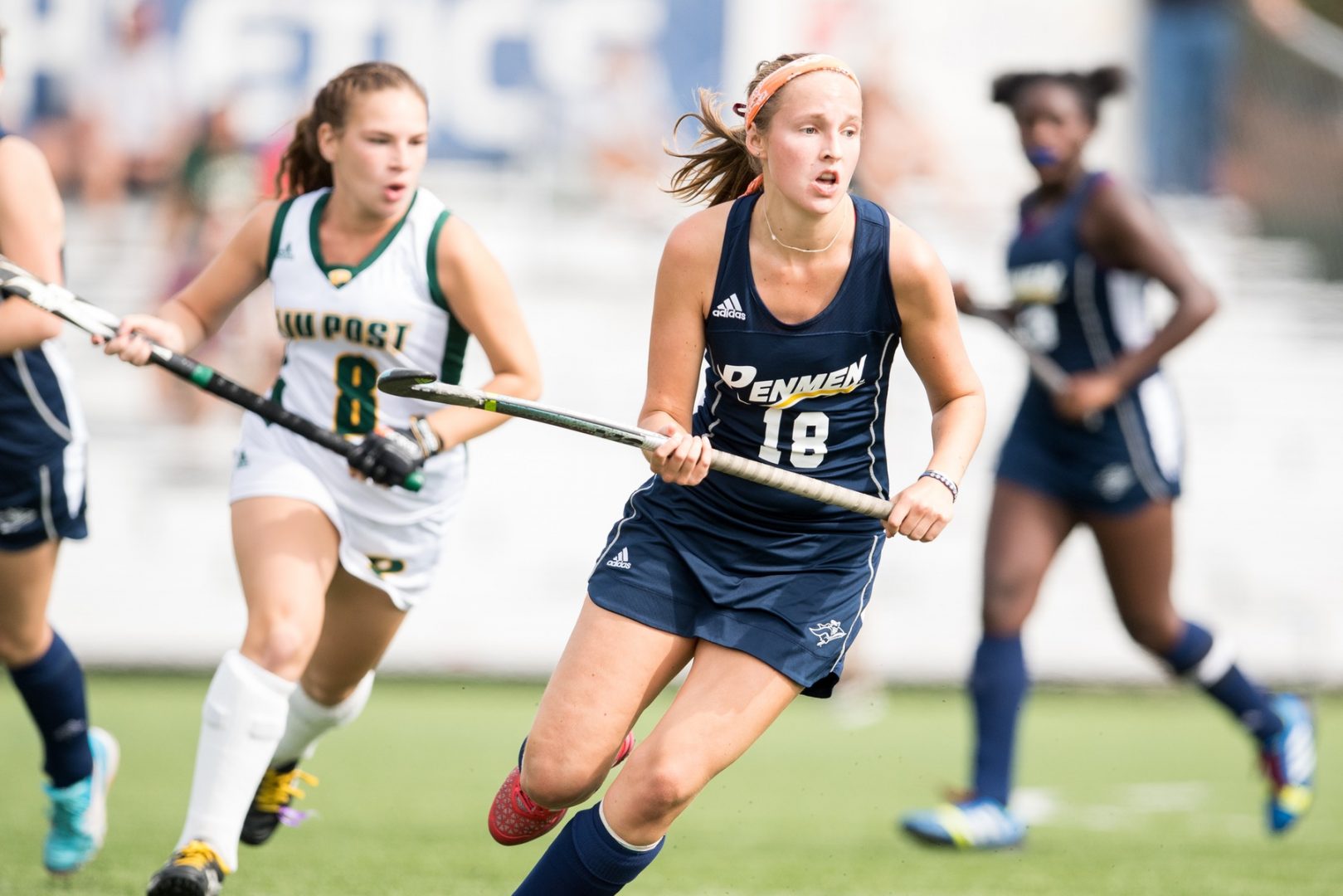 Over on Larkin Field, the field hockey team faced the fierce Skyhawks of Stonehill College. The Penmen held a 3-0 lead, but four unanswered goals in the second half would lead unbeaten Stonehill to a 4-3 win.
Sophomore Laura Van der Doorn (Beverwijk, Netherlands) was the game's leading scorer, scoring twice in the first half to build the early lead. Upon entering the second half, freshman Helene Servais (Brussels, Belgium) brought the lead to 3-0, when she fired a pass from goalkeeper Melanie Rennie (Madison, Connecticut) into the top post of the goal. Going into the second half, the Penmen were optimistic, but the Skyhawks were determined to fight back, and they did. They drove four goals past Rennie to lift them to victory.
This is the Penmen's seventh consecutive loss. After winning five out of six games in the beginning of the season, they have a lot to come back from. They return to action Wednesday, October 18, when they hope to break their losing streak against cross-town rival Saint Anselm in a city cup showdown at Larkin Field.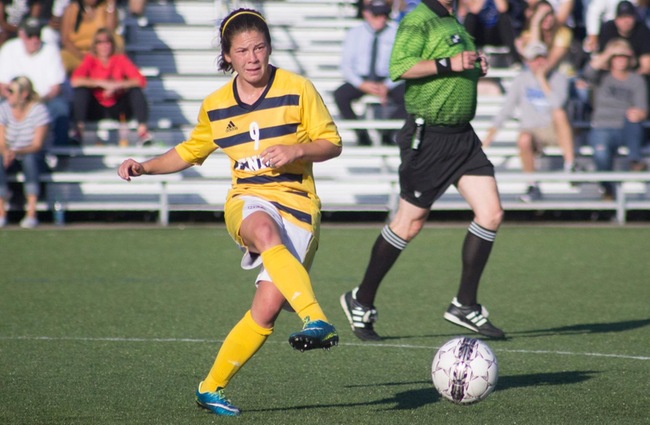 Following field hockey, Larkin Field was taken over by the women's soccer team, who blanked Saint Michael's College 3-0. Senior Trisha Luis (Lowell, Mass) scored for the fifth time in six games when she found the back of the net in the 13th minute, giving the Penmen a 1-0 lead. The hosts controlled most of the remainder of the half, but the score remained 1-0 at halftime. The Penmen doubled their lead midway through the 59th minute when senior Abigail Maker (Maples, Maine) sent a left-footed service from the left flank toward the far post where Courtney Benson (Hopkinton, New Hampshire) elevated and drilled a header into the left side of the net to bump the lead to 2-0. The Penmen struck again in the 67th minute when sophomore Emily Roan (Bridgewater, Massachusetts) delivered a corner service toward the back-half of the box where sophomore Hannah Chick (Amherst, New Hampshire) was able to put a leg on the ball and pop it past Saint Michael's goalkeeper Megan LeCours to bring the score to 3-0.
The Penmen return to action Tuesday, October 17 (7 p.m.) when they play host to Assumption College at Larkin in a match that will air live on FOX College Sports. Fans are also encouraged to wear white as part of the Penmen White Out.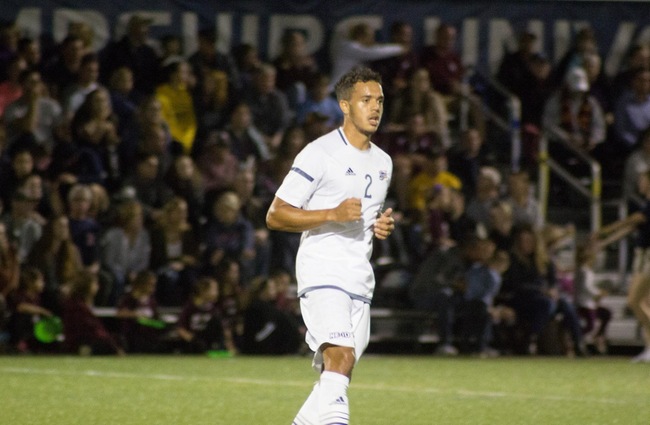 Men's soccer wrapped up homecoming sporting events Saturday night under the lights at Larkin Field. Sophomore Louka Masset (Paris, France) and junior Alex Satrustegui (Pamplona, Spain) each fired goals to lift the Penmen to a 2-0 win over in-state rival Franklin Pierce. Going into the second half, the score was tied at zero-a-piece. Masset, however, broke the scoreless deadlock in the 71st minute when he flicked a header into the top-right corner of the net off a pass from sophomore Romain Daniellou (Brest, France). Less than three minutes later, Southern New Hampshire struck again when sophomore Chaney Nash-Gibney (South Burlington, Vermont) delivered a long cross from the right into the left side of the shooting box, where junior Claude Diesse (Broussard, Quebec) headed the ball back across the box to Satrustegui, who struck the ball into the right side of the net to make the score 2-0.
Masset's goal was his fifth of the season and seventh of his career, while the strike for Satrustegui was his 11th of the year in his first season with the Penmen. SNHU has now won three straight matches and returns Wednesday, October 18, when they play host to Bentley College in a match that will air live on FOX College Sports. Fans are also encouraged to wear white as part of the Penmen White Out.