The revolutionary Cassini mission came to an end on September 15, 2017. To celebrate the success of the mission, Dr. Ghanim Aljumaily, professor at the SNHU College of Engineering, Technology and Aeronautics (CETA), spoke about his involvement in the mission and the information obtained by the spacecraft.
Cassini was launched on October 15, 1997 with the goal of studying Saturn and its moons. The project, officially named Cassini-Huygens, was a collaboration between the National Aeronautics and Space Administration (NASA), the European Space Agency (ESA) and the Italian Space Agency.
Aljumaily began his lecture explaining his own personal journey. After coming to the United States to study at the University of Arizona and research non-linear optics, Aljumaily's scholarship was abruptly cut.
"I was told by one of my professors that I was caught between a rock and a hard place," said Aljumaily.
Fortunately, Aljumaily was given the opportunity to work on Iron Assisted Deposition (IAD) of stable mirrors at the University of New Mexico. In 1991, he began to work for NASA where he helped develop the Mars Rover and later the Cassini Spacecraft.
Later, Aljumaily presented some dizzying facts about the universe that served to highlight the importance of space exploration. For example, it is believed that the universe contains between two hundred billion and two trillion galaxies.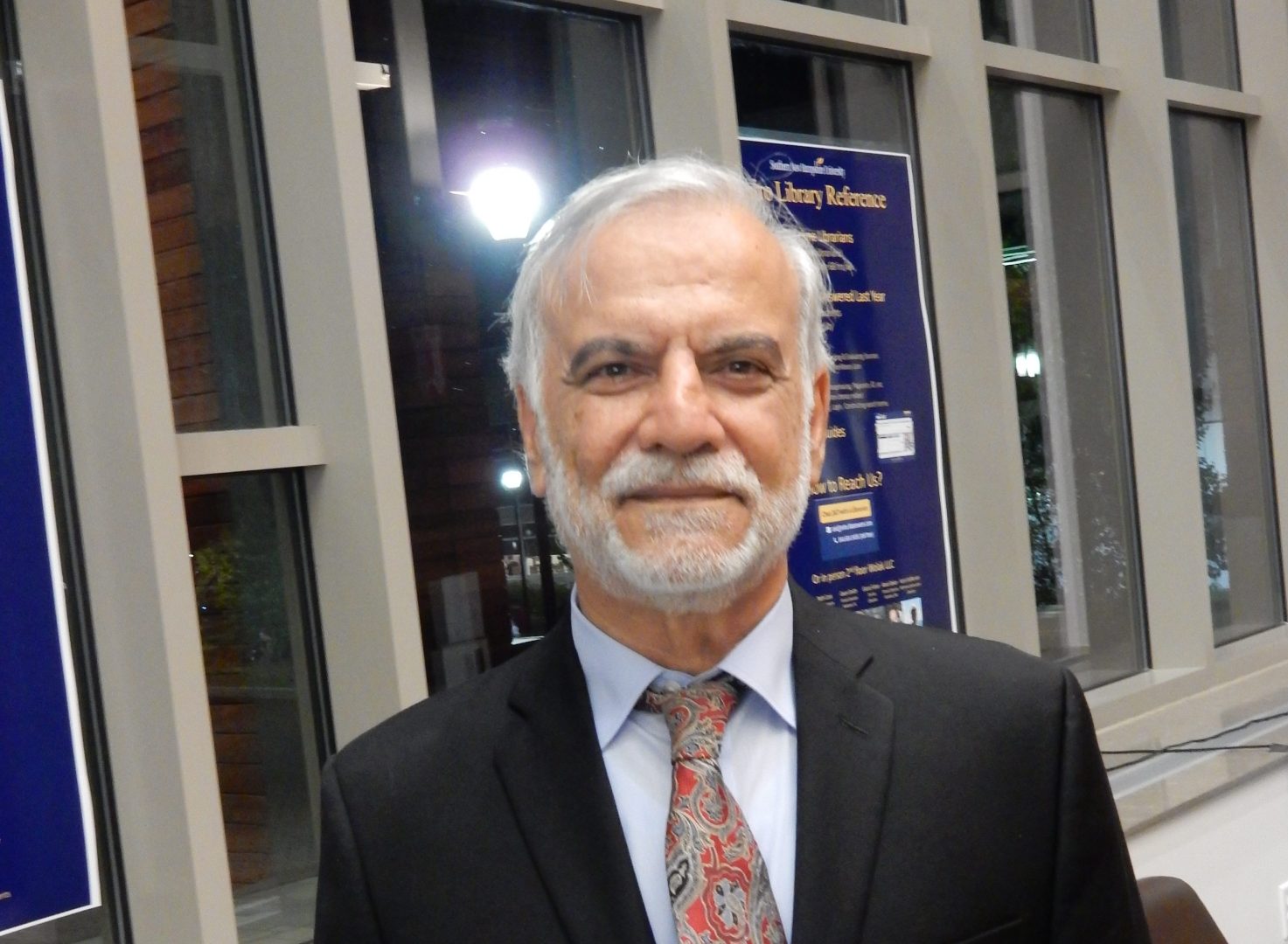 The mission achieved its goal of bettering our understanding of Saturn. Seven new moons were discovered, and it was determined that Enceladus, a previously discovered moon, possesses subterranean structures, including gushing water geysers. The mission also studied a large red storm located in Saturn's North Pole that resembles the eye of a hurricane.
Additionally, over 26,000 new images of Jupiter were obtained. "The information we have obtained will take decades to analyze," said Aljumaily.
The mission originally ended in 2008, but it has since been given two extensions, which allowed for more flybys, measurements and studies. The mission officially came to an end on September 15, when the spacecraft plunged into Saturn's atmosphere, all the while collecting even more data. This final stage is known as "The Grand Finale."
"The antenna are going to be sending information until the last minute of its existence," said Aljumaily.
Bradley George, sophomore, found out about the event through his calculus professor. "I heard about the program before, but I never thought I would get first-hand information."
The lecture was followed by a reception where audience members were given the opportunity to ask questions and mingle with one another.
Madison Barletta, first-year student, attended the event out of curiosity. "I wanted to get more involved on campus and this seemed very fascinating."
Aljumaily's presentation enlightened the audience on the importance of a mission that has contributed immensely to the scientific community.