MANCHESTER, NH – Granite State Comicon (Granitecon), celebrated its fifteenth annual convention at the Radisson on Elm St. September 16-17. Produced by Double Midnight Productions (owners of Manchester's Double Midnight Comics) and priding "[them]selves in providing a more intimate experience" Granitecon featured vendors, artists, exhibitors, cosplayers and special celebrity guests alike who had the "chance to mingle and chat and enjoy each other's company."
"[This convention] has a family atmosphere," said Christina Magia, SNHU employee, cosplaying as Harley Quinn. "What I mean by that is I know almost everyone here half the time. I feel that if I come here I'm always surrounded by friends." Her sentiment reflected the value of Granitecon when it comes to planning a smaller, more interaction-oriented convention.
In addition to many avid fans and cosplayers, the convention played host to many prominent voice actors such as Troy Baker, Dante Basco, Linda Larkin, Charlet Chung and Lucie Pohl to name a few.
Baker, known for his role as Joel from "The Last of Us," Booker Dewitt from "Bioshock Infinite," Talion from "Middle-earth: Shadow of Mordor" and its sequel "Middle-earth: Shadow of War" (releasing October 10) – among many other recognizable credits in a career that has spanned nearly 15 years – has attended Granitecon in the past and shared the experience of traveling back to New Hampshire again.
"This place is like a picturesque little postage town. It's like, amazing. I love traveling, because it puts me in places that I'm not comfortable, and it puts me in front of people that are different than me. The more that I travel, the more that I see people that are different than me the more I find how similar we are, and that's a comforting thing."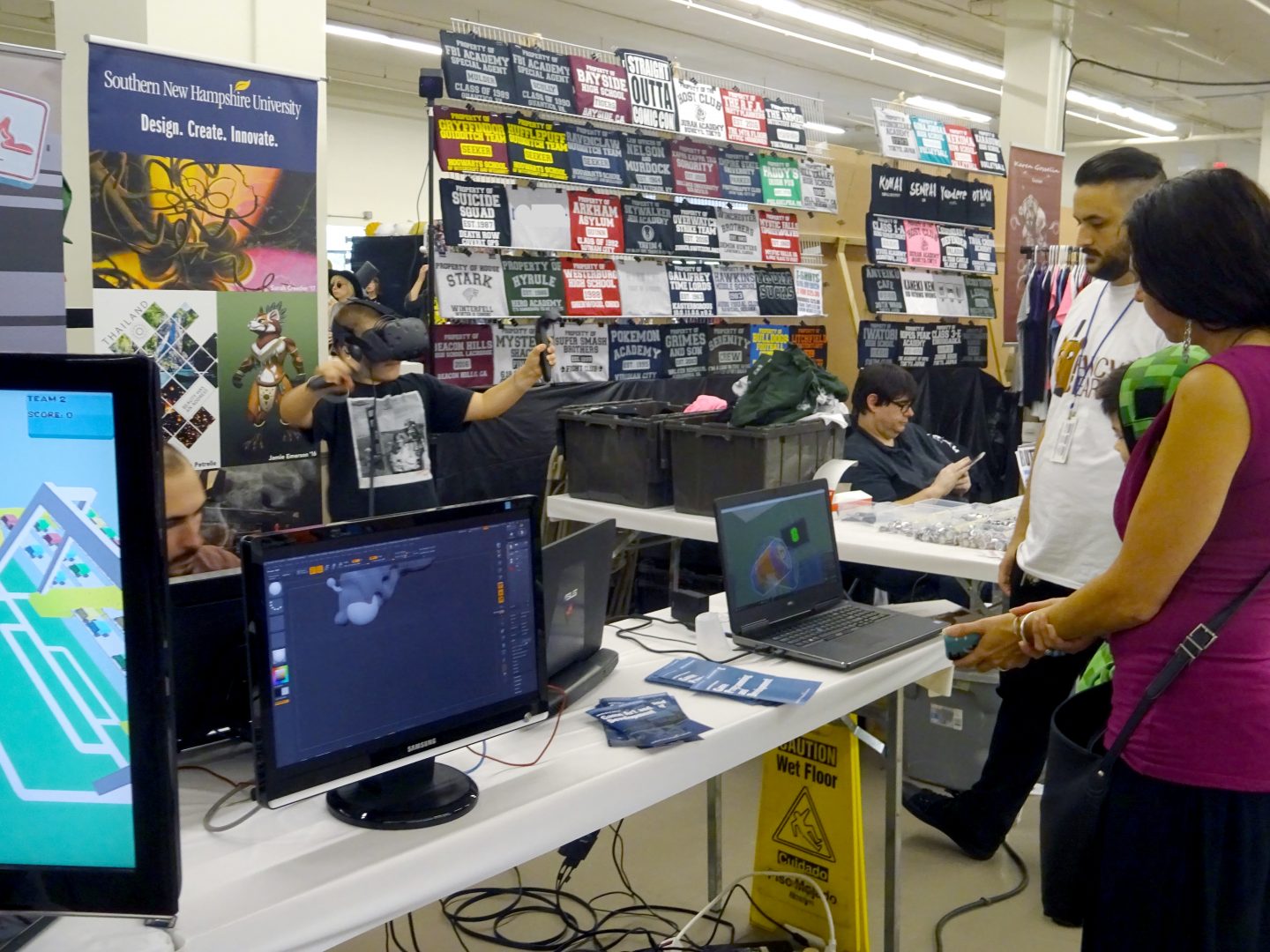 Patrick Ryan, SNHU adjunct and alumnus, demonstrates the opportunities the convention and others like it can provide from a professional development standpoint, as he showcased a Virtual Reality game "Shlocks." "It's a game where you play a bunch of ten second minigames and pass it off to your friends in a living room party situation," Ryan described, before sharing his advice to students looking to get into game development.
"Start working early. Developing games and practicing your tools is important. What you put into it is what you're gonna get out of it."
SNHU student Jose Hernandez, shared this belief from the student-side, as he showcased a game he made over the summer, "Car Crash Couch Party."
"It's really challenging but if you have the drive for it… you can make a lot of people happy," said Hernandez.
Dante Basco also attended this year's Granitecon, marking his first visit to New Hampshire. Though only getting a chance to really see "Elm street and this hotel [the Radisson]," Basco shared his experience as a pop culture icon, known primarily for his roles as Rufio in "Hook" (1991) and Zuko in "Avatar the Last Airbender" (2005-2008).
Basco shared his thoughts on the importance of creating spaces for diverse voices, and the role he believes he and his generation can play in that development. "These voices are coming from everywhere, that it's my generation's job to help cultivate and curate these [voices] and we're learning a lot from them, because the world has changed," Basco said.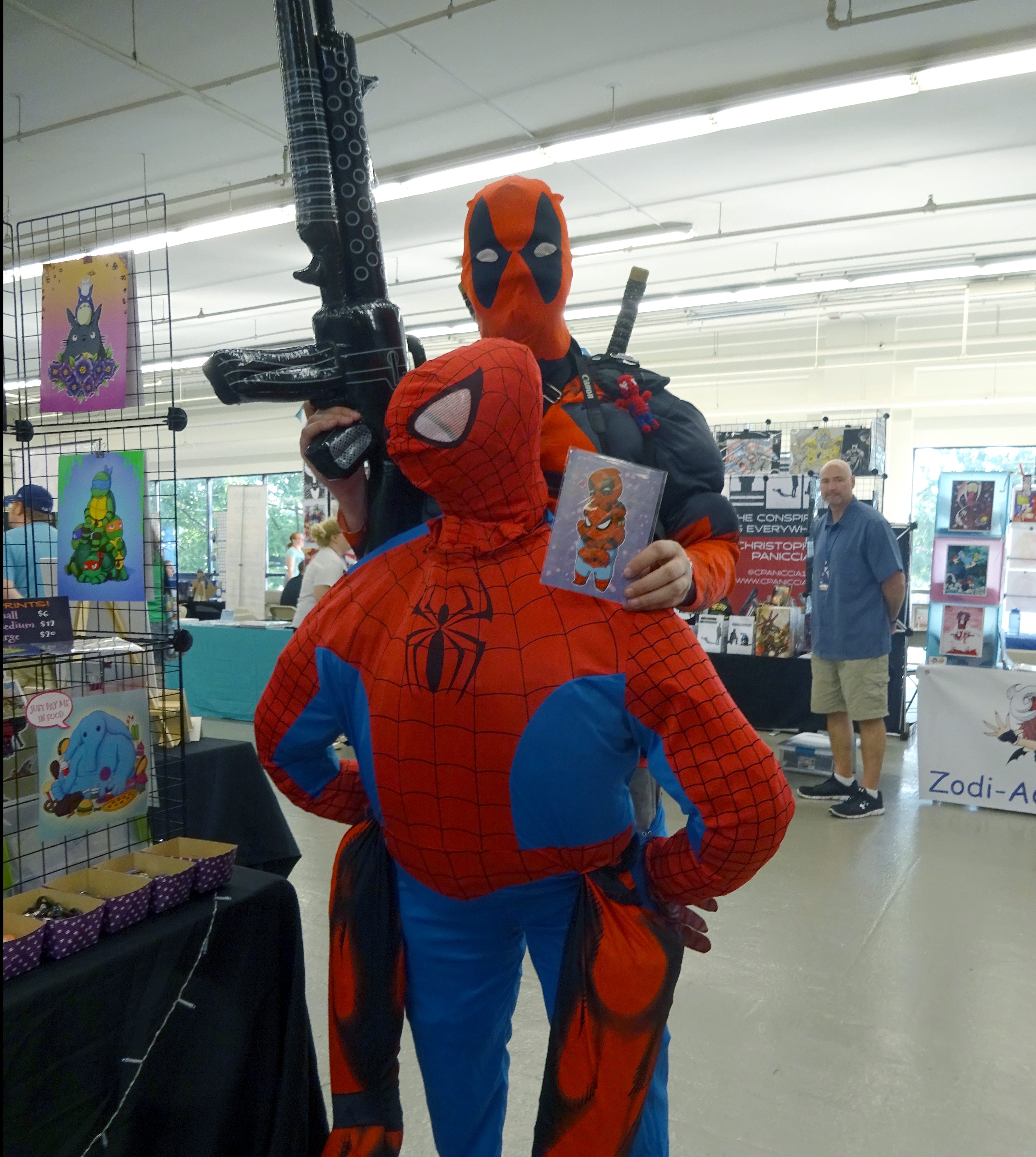 While everyone's motivations for attending Granitecon differed, with guests' interests ranging from selling to buying, to cosplaying and more, the event brings people together every year.
World Wrestling Entertainment (WWE) Hall of Famer Jim Duggan, a featured guest at this year's Granitecon said, "This is a great con. I tell folks 'if you can't have fun at a comic con then you can't have fun.' It's kind of like wrestling, you don't know what to expect until you go."
Baker ended his interview talking about how great it was that conventions, like Granitecon, give fans a place to come together, meet new people and share a mutual love for their fandom, with no judgement. "When you come to a con and it's a bunch of nerds. You realize, you're not alone and you realize that you're in good company. It's ok, we're nerds."