After announcing A Boogie wit da Hoodie as the main performer during September's Big Money Bingo, Coordinators of Activity and Programming Event's (CAPE) Major Concert sold out almost immediately. CAPE Publicity Chair Silvana Terranova ('20) said, "Tickets sold out in three hours. There was a lot of interest. The 200 we had the night before sold out in minutes." Many students bought their tickets before they even left the upper dining hall.  
This year's Major Concert follows a previous school year full of electronic dance music (EDM). CAPE selected EDM trio Cheat Codes as the 2018 Major Concert and brought DJs GrooveBoston for SNHUStock, SNHU's annual spring concert. Some students weren't excited for the EDM concerts, and CAPE looked for ways to cater more to the students.
During the summer, CAPE sent students a survey asking what they wanted for the Major Concert. Students were sent a list of different genres artists and were asked to rank each. CAPE Vice President Dennis Nguyen ('22) said, "I think we really wanted to take students into account because of what happened with the Cheat Codes concert. Not only that but SNHUStock as well. We really wanted to get more students to say their opinions of what they wanted, who they wanted, what kind of genre they wanted. We took all that into account and chose [A Boogie wit da Hoodie] as the Major Concert."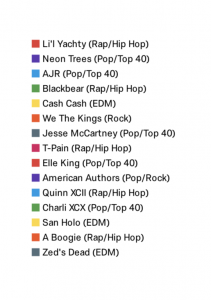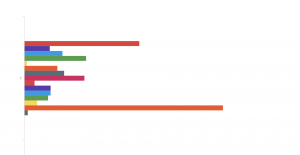 Students have been quick to notice that this year's concert falls on a Thursday. Some students felt confused by this move, and some even felt disappointed as they have to go to class the next day. While many students are excited about the main act, some people are concerned about the concert being on a Thursday night. Sophomore Anna Cronin ('22) said, "Who wants to go to a concert on a Thursday night? I have an 8 a.m. on Friday. It doesn't seem fair." 
Associate Director of Student Involvement Colleen Lubin said, "I think that it is not an ideal scenario. We always would prefer Fridays, but Fridays are always the most sought-after dates. On the survey we had over a thousand responses, which, during the summer, is really impressive. A Boogie was the top voted artist which is why we decided that was a good choice. The reason it's on a Thursday is because of his availability. We had to prioritize and ask, 'Is the date more important or is the artist more important?' Knowing that A Boogie was the top voted choice on the survey we felt that [Thursday] was the best choice."
Other students felt that the reveal was under-advertised, meaning that many students didn't have the chance to get discounted tickets for the event. Sophomore Kate Campbell ('22) said, "I know nothing about the concert. I didn't see any advertising for the reveal or any information about tickets until they day after."
CAPE also has an opening act lined up for the Major Concert. Former SNHU hockey player and alum Brett Strawn ('19), also known as DJ Sterno, is set to DJ the first act of the Major Concert. Terranova said, "He actually reached out to us. We're super excited."
CAPE President Sammy Fraser ('20) said, "If somebody did not get a ticket there is an opportunity to volunteer for the concert and receive a ticket." Volunteers also receive free food during their shifts and a free t-shirt. The sign-up link for volunteering is http://bit.ly/capevolunteer19.
The event is expected to be very busy, so make sure to be ready at the Spirou Fieldhouse when doors open at 7 p.m on October 17. The concert is set to begin at 8 p.m., and no entry will be allowed after 9:30 p.m.