The culinary arts majors at SNHU are no longer running, but students looking to study culinary or baking on campus will still have the opportunity to do so.
Starting in Fall 2019, three newly-formed minors will be available to all students. These three minors are Culinary Arts, Baking and Nutrition.
Chef-Instructors Stefan Ryll and Karina Pasternak had been a part of the culinary program for years. They are now bringing their expertise to the creation of these minors, with Ryll specializing in the Culinary program and Pasternak specializing in the Baking program. Both chefs are joining forces to implement the new nutrition minor.
The minors were created to utilize the remaining culinary facilities in the Hospitality Center and provide a greater reach to students across campus.
The Culinary minor is geared toward students with an interest in learning hands-on technical skills, gaining an understanding of various cuisines and enhancing confidence in the kitchen. Fifteen credits are needed to complete the minor. Courses include Cooking Basics, The Flavors of Global Cuisines and Mixology.
The Baking minor includes courses that focus on baking techniques, such as The Art of Bread and Alternative Baking Studies, the latter of which involves producing products for those with restricted diets, as well as more artistic courses, including The Art of Cake, a course that teaches students cake decorating skills. As with the culinary minor, 15 credits are needed for completion.
"With the successful completion of the culinary arts minor courses students will prove proficiency in basic and advanced culinary arts techniques and [learn] that cooking can be fun, entertaining and enjoyable," said Ryll.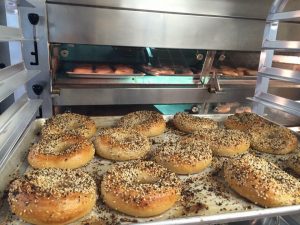 All baking courses will be hands-on and require participation from all students, according to Pasternak.
"Students should expect to gain an understanding of basic baking techniques of a wide range of pastries, confections, and breads. These courses will act as a foundation to broaden students' knowledge of pastry arts and serve as a stepping stone into entry level positions in bakeries, cafes and kitchens," he said.
The Nutrition minor is geared toward students with an interest in health, wellness and nutrition science. Students can expect to gain knowledge in human nutrition, anatomy, athletic performance and the social and environmental impact of human diets and lifestyles.
Courses in the Nutrition minor include Anatomy and Physiology Lab, Principles of Nutrition, Culinary Nutrition Science and Baking Nutrition Science, among others. Sixteen credits are needed to complete this program.
"The minor in nutrition in combination with any other major degree at SNHU could guide students into a managerial career in the nutrition, fitness and health care industries," said Ryll.
These minors are open to all students, regardless of major. There are also no pre-requisites for any of the courses. This is an opportunity for students to experience hands-on, student management-oriented learning and come away with skills that can be utilized throughout life.
These minors are being introduced before the Fall 2019. Any questions can be directed to k.pasternak@snhu.edu, s.ryll@snhu.edu or an academic advisor.