The Center for Community Engaged Learning (CCEL) has been a valuable resource for students seeking to be a part of something bigger than themselves for over ten years. The center is SNHU's hub for service projects and programs that enable the SNHU community to make a difference on a local, national and international level. CCEL is looking to further expand its influence by unveiling a series of new initiatives as well as a new name.
The center got its start in 2006 with one full-time staff member and a handful of students. The aftermath of Hurricane Katrina one year prior provoked a nationwide response from college students who were eager to help with the relief effort. CCEL Director Elizabeth Richards believes that this response was what provoked students here at SNHU to start the center.
"One of the things that's foundational to who we are is student leadership, and this office was born of student leadership," said Richards. "I was not here at the time, so I'm speculating, but I think what was going on across the nation was also happening here…students were really the ones who were saying 'we want this.'"
The center has undergone unbelievable growth since its inception. CCEL now has four full-time staff members and 32 student staff members. In 2017, the center moved from its original home in Stark hall to a brand-new space in the Green Center. Programming within the center has grown dramatically. Over 600 students engaged in service learning and the CCEL staff planned 100 volunteer projects last year. Six alternative break trips are being offered this year compared to a single trip when the center was founded.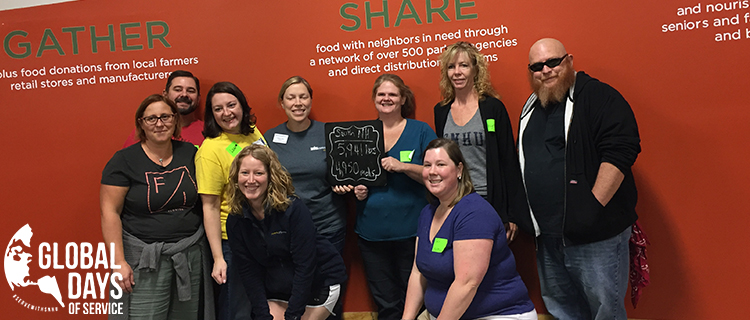 The growth of CCEL will not be slowing down any time soon. SNHU Alumna Laurie Chandler was inspired by the mission of the center and has shown her appreciation through generous donations. On November 30, a ribbon cutting will take place, and from then on, CCEL will formally be known as "The Chandler Center."
Among the new initiatives that have already been enacted are weekend alternative break trips. Two were offered this semester and they were completely free for students to attend.
"Each trip has three basic elements of all of our programs- issue education, direct service and critical reflection," said Richards.
One of the trips involved students traveling to Full Circle Farm in Newport, NH. While there, students learned about the value of animal therapy in treating children and adults with disabilities. The second trip was to Rosie's Place in Boston. Rosie's Place was the first women's homeless shelter in the country. Attendees learned about the connections between homelessness and domestic abuse. They also served and cooked at the facility with the Cambridge YWCA.
Richards has the strong desire to expand upon the center's full-scale alternative break programs as well. According to Richards, it is a matter of asking, "How can we move funds around so we can start offering more alternative break programs?"
Alternative Break trips have become popular over the years and increasing their capacity to meet demand is a prominent priority for the center.
CCEL also wants to develop a fellowship program for incoming students. A fellowship typically involves offering scholarship money to a small group of students in exchange for their engagement in a university-run program. The idea is for CCEL to recruit incoming students who were heavily involved in community service in high school. The program would have education, service and reflection elements, and participants would have the opportunity to plan their own community engagement initiative for other students. The program is still in the brainstorming stage, but the CCEL staff believe that it would be an excellent starting point for incoming students who have a passion for service.
The cutting of the ribbon on November 30 will symbolize a new era for CCEL. However, the center's goals of giving students the opportunity to prosper as leaders and positively impacting the lives of those in need will remain unchanged.