On September 8 and 9, fans and creators alike gathered in downtown Manchester, New Hampshire for the 15th annual Granite State Comic Con. The convention featured many cosplayers, vendors and even panels from pop culture guests like The Shape of Water's Doug Jones and Seasame Street's Caroll Spinney.
While many see conventions as a way to interact with their favorite celebrities and other fans, there is another often overlooked community within the convention scene: the artists.
Most comic cons reserve an area of their exhibition space for artists to promote their work and sell pieces for convention goers. At Granite Con, art included everything from traditional prints to hand-sewed dragons and colorful coasters.
Conventions are unique in that they give artists from all over a chance to gather together and experience a sense of community. Lisa Reinke, a fandom-inspired coaster creator from Exeter, New Hampshire, believes the conventions give artists an opportunity to interact with each other and grow.
"I think this is where creativity is flourishing, this is where the art scene is really at. Everybody's feeding off each other and getting better at whatever craft they enjoy doing." Reinke believes comic cons are a great place to showcase art and has been a fan of various different franchises like "Lord of the Rings" and "Supernatural" since she was about 12 years old.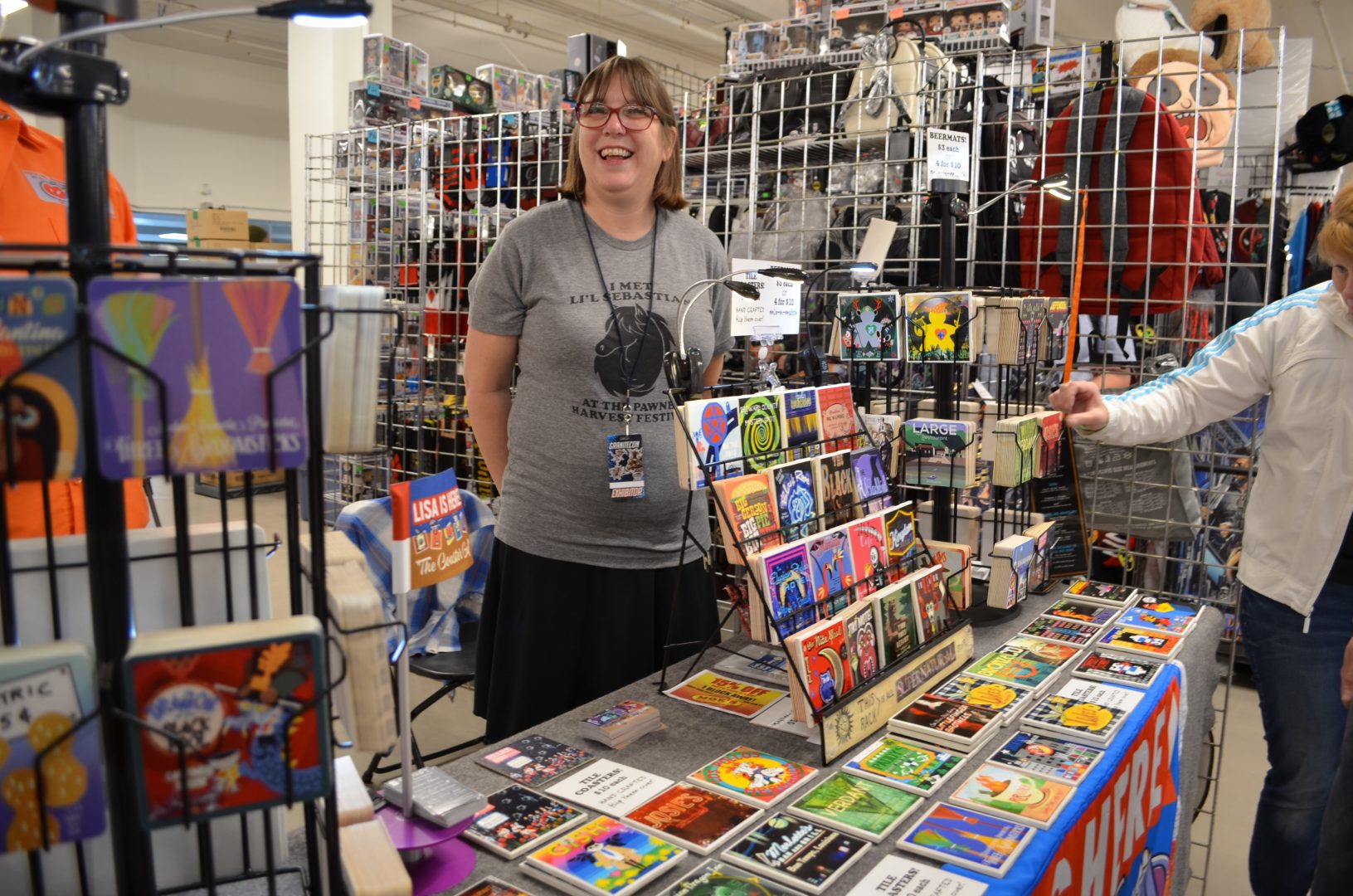 No matter what type of art it is, the community-driven atmosphere at conventions gives artists a place to connect with fans and showcase what they do. Alan Hebert of HB Comics agrees that events like Granite Con are especially important for the artists who attend. "[Conventions are the] best place to do it. It's the only place in some instances."
John Wenzel of TerriDragon commented on the exhibition mentality of conventions. "This is basically a showcase for the dragons… [We] hand out a lot of cards, but people usually go to the website and order them." Wenzel and his wife, Terri, work together creating plush dragons based on different pop culture characters. John helps, but Terri creates the dragons and sews them together.
TerriDragon has dragons representing a wide variety of characters – everything from Edgar Allen Poe and Lizzie Borden to Disney characters and superheroes. "It's just something very unique that allows [Terri] to express her artistic talents." John and Terri live in Rochester, New Hampshire and attend conventions and renaissance fairs throughout the country and Europe with TerriDragon.
For many of the artists who attended, tabling at conventions has become a major part of their lives. Katie Pereira of 3D Your Life has been creating art for 12 years and attends about five or six conventions per year. For her, conventions are an important way for artists to gain exposure to a larger audience. "It's either going to be crazy amounts of people loving your stuff or just crazy amounts of people who want to do commissions."
SNHU student Gabriel LaForge was able to attend Granite Con this year as an exhibitor, showing some of his work in game art at SNHU's Game Design table. Though he attended the con as an exhibitor to "show off what SNHU can do for the gaming community," he also appreciates the opportunity to interact with other artists.
"When you come in and you actually carry an exhibitor badge and people address you more often, it's a different feeling.  It's more like 'I'm a part of this.' They see the exhibitor badge and they walk over and they're like 'Hey, you want to talk about something?' or 'Hey, how's it going?'. It's very interesting."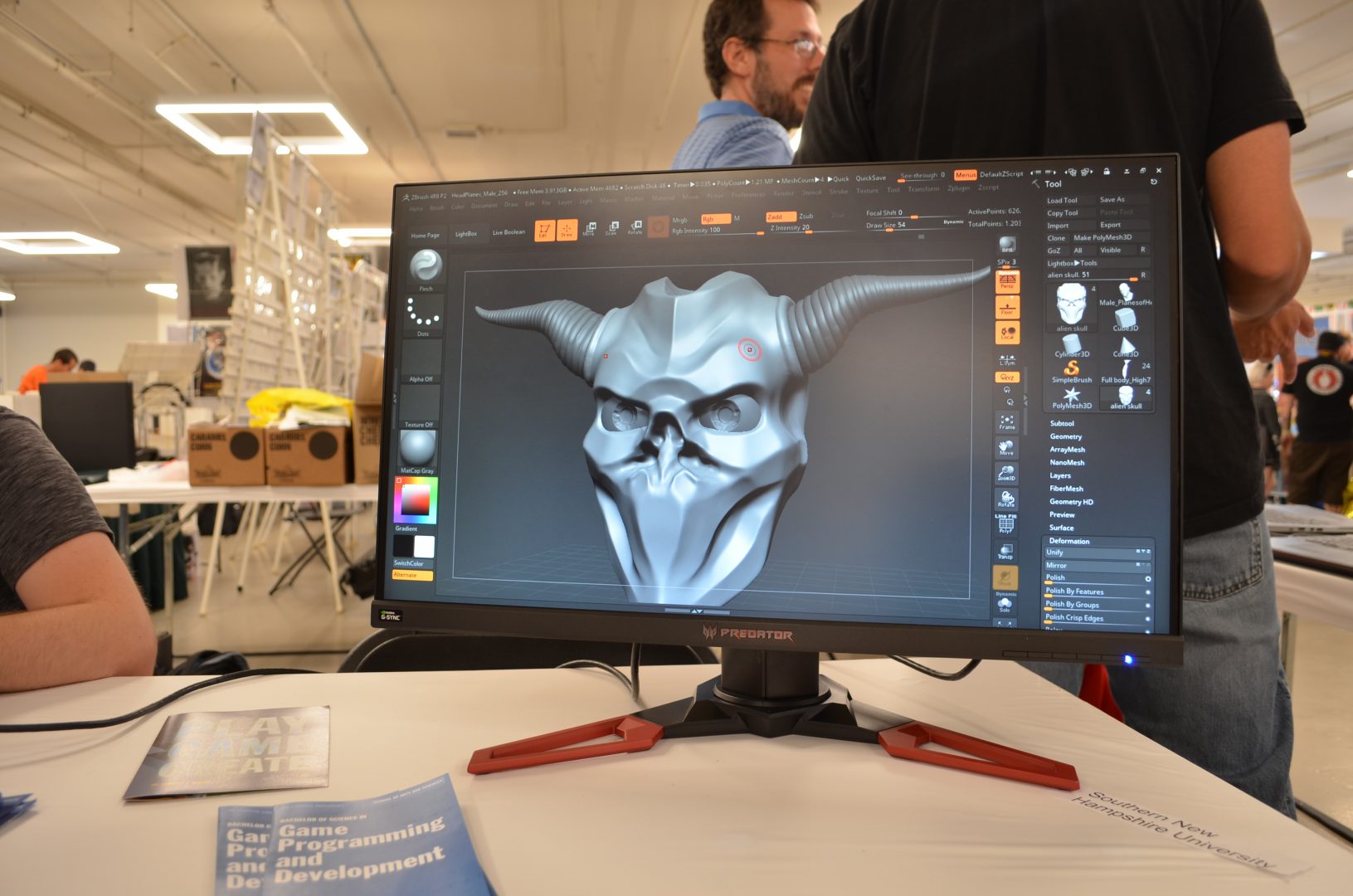 Mara Carpenter, a comic book artist from Rhode Island, gave some advice for upcoming artists looking to start showcasing at conventions.
"I would recommend that they start small. Do a lot of research beforehand about what kind of things you should bring and what you should get for your setup. Ask a lot of questions from other artists – don't be afraid because we all really want to help each other. We're a very small and tight-knit community, and we're not afraid to talk to you. Just put yourself out there, really be proactive and be fearless."
LaForge had additional words of advice for artists. "Push as much as you can. Make sure your art is as good as it can be, and even if you think it's not ready, still bring it just in case. It's always still a learning process, so if you bring in some of the stuff you think isn't worth it, it is because it shows how much you have improved."