Tom Marriott ('21) danced into the locker room after scoring his first two goals of his collegiate career against St. Thomas Aquinas on August 30. Marriott scored two of the eventual six goals of the game to lead the Penmen to a 6-1 victory over the Spartans. He and his teammates celebrated the goals by singing and dancing in the locker room.
"I couldn't wipe the smile off my face," Marriott said. "Everyone celebrated with me in the locker room. It was like one big party."
Since these first two goals, Marriott scored twice more and racked up an additional five assists.
He did not make one goal last year.
Going into this season, Marriott knew he needed to make a change in regards to his game. He wanted to improve and contribute more in games by scoring goals and adding assists.
Marriott, who is from England, arrived to SNHU two weeks prior to preseason this summer to practice with Head Captain and Starting Goal-keeper, Daniel Milton ('19). Together, they worked on Marriott's techniques and strategized tactics Marriott could improve upon before the start of the season.
"I was working hard, especially in the gym and I was finding those little techniques that I was missing last year," said Marriott. "I knew this year I had to play a big part in the team. I've already been here a year; I had to be a role model for the players. I want to be making a difference in the games."
These practices with Milton worked in Marriott's favor. He came out firing right away, scoring early in the opening game and continuing to score throughout the next few games.
Additionally, organized practices with the whole team during preseason allowed Marriott to learn more about his game and about how his teammates' compliment his.
"Tom made a step up this year and he is a crucial player for us," said teammate Alex Satrustegui, who leads the nation in goals. "He has the ability to score and assist and he makes the team play. I personally love to play with him because I know he is always going to make a perfect pass. He is still young and he has a great future ahead of him."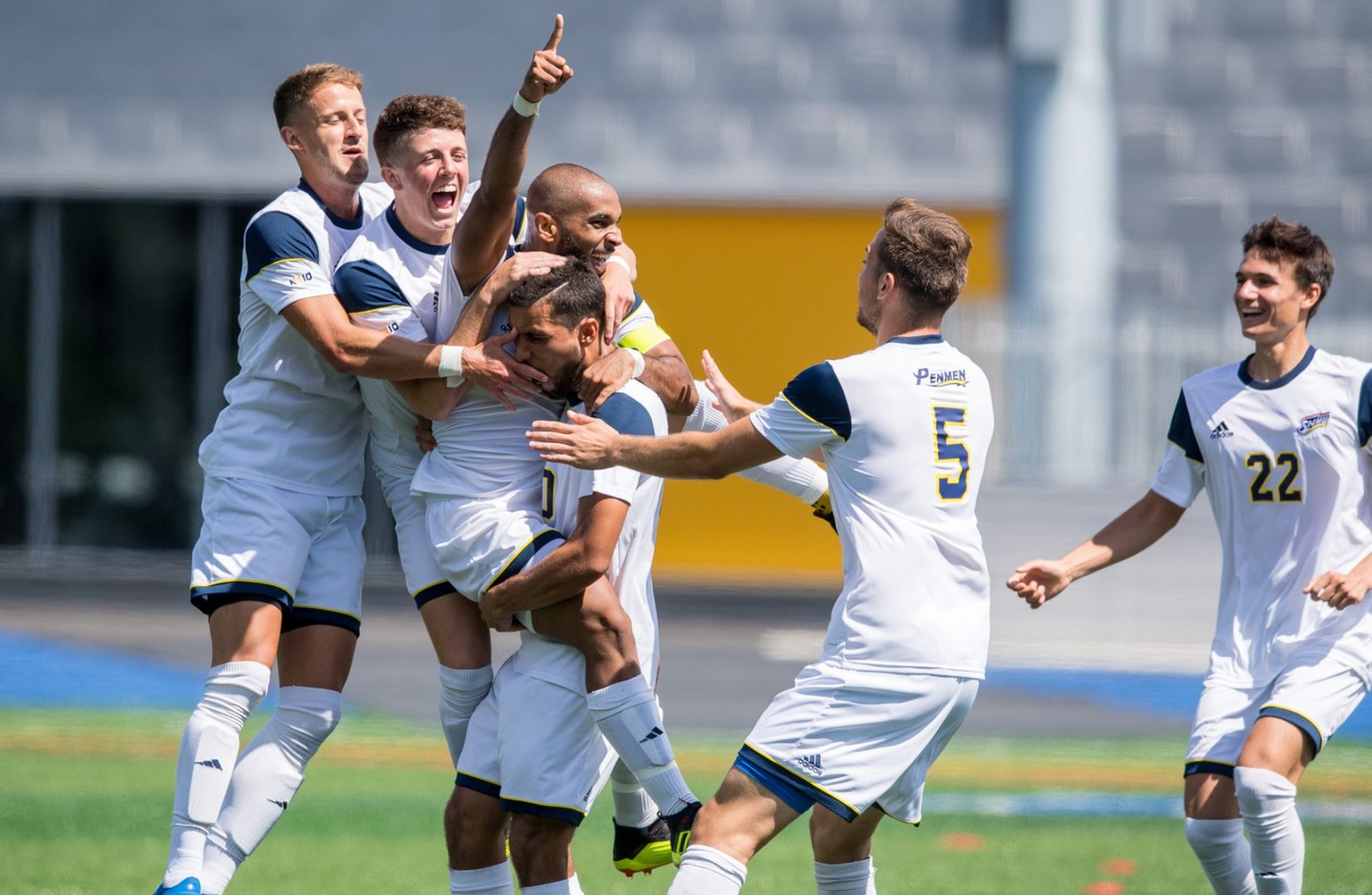 In addition to his teammates' support, Marriott said his on-field improvement is due to his dedication to his off-field preparation. This includes diet, sleeping and being in the right frame of mind.
"It is what you do off the pitch: what you eat, how you sleep, drink that help with improvement," said Marriott. "It's just those little finer details that will push me to the next level. You can talk to the guys in my room. I always have my oats, the protein. They say I'm going to turn into an oat one day. I eat so many oats because I do believe that's healthy. Bananas, yogurt, chicken, rice. If you don't eat right you're not going to have energy to play."
Marriott hopes all this training and positive energy from his teammates will pay off in the near future. He said his goal is to win a national championship with the Penmen. After he graduates, he hopes to get drafted to the MLS. Being at SNHU, he said, he is in a position where he can do that.
"It's the fact that SNHU is so nationally recognized," Marriott said about SNHU. "My dream is to go and play professional soccer, so being at an institution that is so nationally recognized is something to me. If I play well I know someone's watching. My goal is to win a national title. We want to win this conference and we want to win every game. My aim for this program is to win a national title. We want to be the best. I think this program backs up why I want to win."