Following last year's success, the sold out concert by Fetty Wap makes SNHU Major Concert 2017 a tough act to follow, but CAPE is convinced they've got it this year. Much like last year, seats were filled, the room was nearly bursting and bingo boards vanished into the audience at tonight's Big Money Bingo.
Tonight, CAPE revealed that this year's Major Concert artist will be DJ trio Cheat Codes with SNHU alumna DJ Halestorm being the opening act. Cheat Codes is known for collaborations and features in popular artists' songs, such as "No Promises" with Demi Lovato, "Only You" with Little Mix and "Feel Great" with Major Concert veteran, Fetty Wap.
For returners on campus, this may be reminiscent of last spring's SNHUStock when DJ group GrooveBoston came.
"If you had been to SNHUstock, it's kind of like that kind of feel. It's not just based on one rapper and all their songs, it's more of a variety," Vice President and Concert Chair Shannon Gayron said.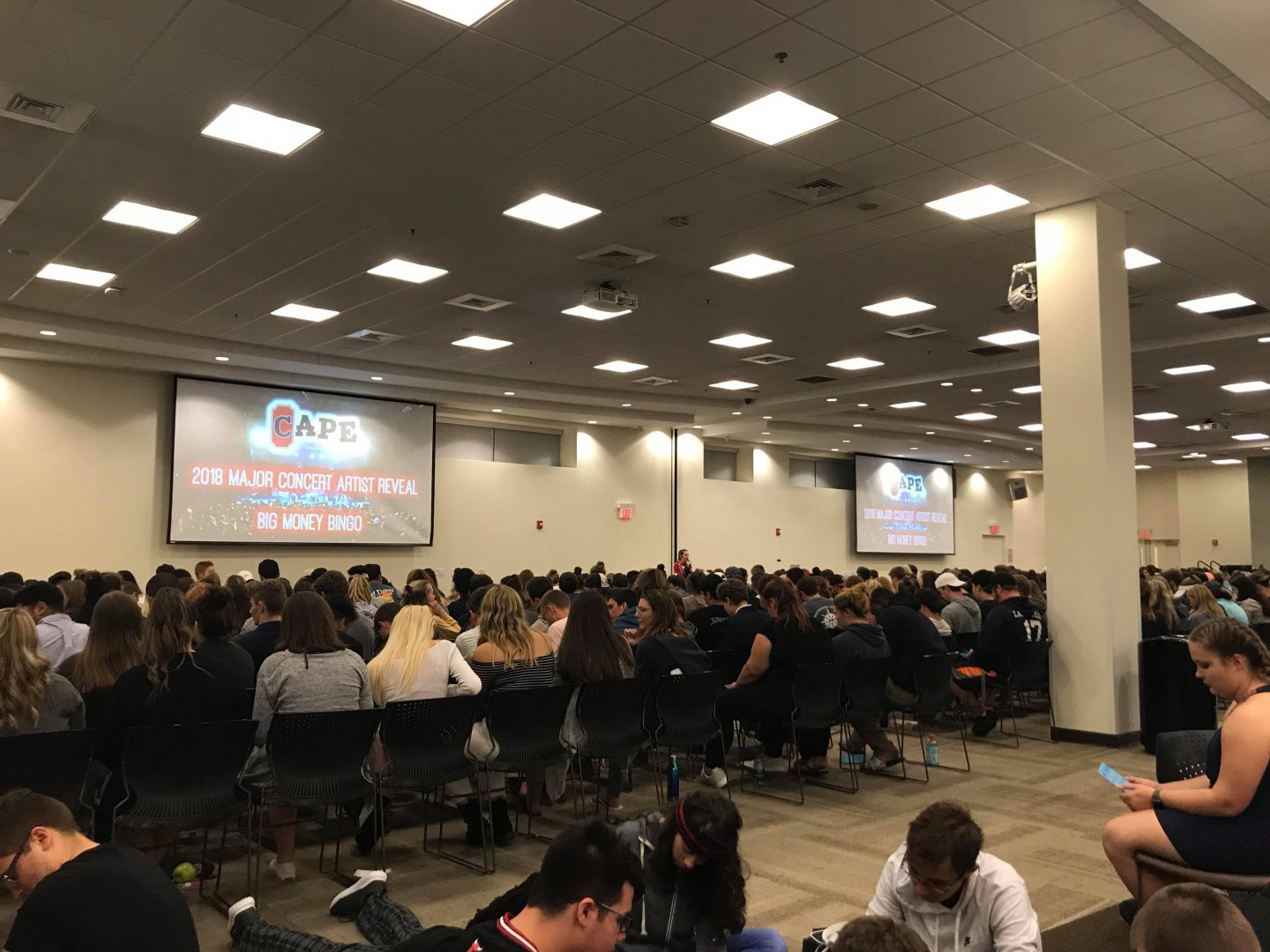 "We just thought it was kind of a, more of a wide range of audience, whereas just DJ music is fun, party music whereas having one artist, you're limited to people who like that artist. For example with Fetty Wap, people who are fans of rappers, you're just limited to that [genre of music]. Whereas if it's just DJ music and just fun. . . you have a greater chance of having a better audience. We also are expect the audience to be just a little more controlled than SNHUstock," Gayron explained.
This year's Major Concert will again be held in the Field House. Rather than have the Major Concert during Homecoming weekend like last year, this year the concert will be the following weekend, on October 19th, in hopes of controlling the audience a little bit more.
While CAPE is very excited for Cheat Codes, Gayron shares it wasn't all easy pickings.
"We definitely got off to not a great foot in the beginning. We submitted a bid that we were super strong about, that we were really, really, very excited for, but because they had just recently released an album, they jumped their price up and were no longer in our budget. So, that put us on a setback. But really, it's definitely hard to find someone in our budget, even though we had an extra allocation of money. You still want to find something that the students are going to enjoy as well as keeping in our budget. We were definitely limited. Nevertheless, we think this was a great option. . . Some were very good, some were very bad. We narrow it down to what we think the best option for our audience was. . . We thought Cheat Codes was the best option for here."
This hasn't deterred CAPE or Gayron's excitement though. "I'm probably most excited to see all the students just have a lot of fun on the night and see all my hardwork that I put in – literally all of the hours I spent on this – just pay off in the end for everyone to enjoy it. Thank you to all the students for their continuous support with all the CAPE events, especially the Major Concert!"
Tickets for the show are now available through SNHUtickets.com for $10. Doors will open on October 19th at 7 p.m.