There are some opportunities that are rare to get outside of college. Elizabeth Richards and her team at The Center for Community Engaged Learning (CCEL) know this.
Today at the Involvement Fair, CCEL announced the trip locations for Alternative Break (AB). Through this program, students have the chance to spend their spring break traveling to a community service project. The AB locations are always highly anticipated, and this year is no exception.
Four week long trips will be offered this year, as well as two weekend trips.
Two locations return from last year's AB, both week long trips. They were so popular and the learning opportunities so plentiful that the CCEL team felt it compelling to offer them again. The Dominican Republic trip lets students work in learning centers with Outreach360, one of CCEL's partners, to help kids strengthen their English.
"The Dominican Republic is a country that relies heavily on tourism, so those English skills are very important for people to be successful and productive in that country," said Richards.
The trip to the Dominican Republic is being coordinated by Nicole Clark and Izzy Proia. It costs $1000 to go. Twelve spots are available.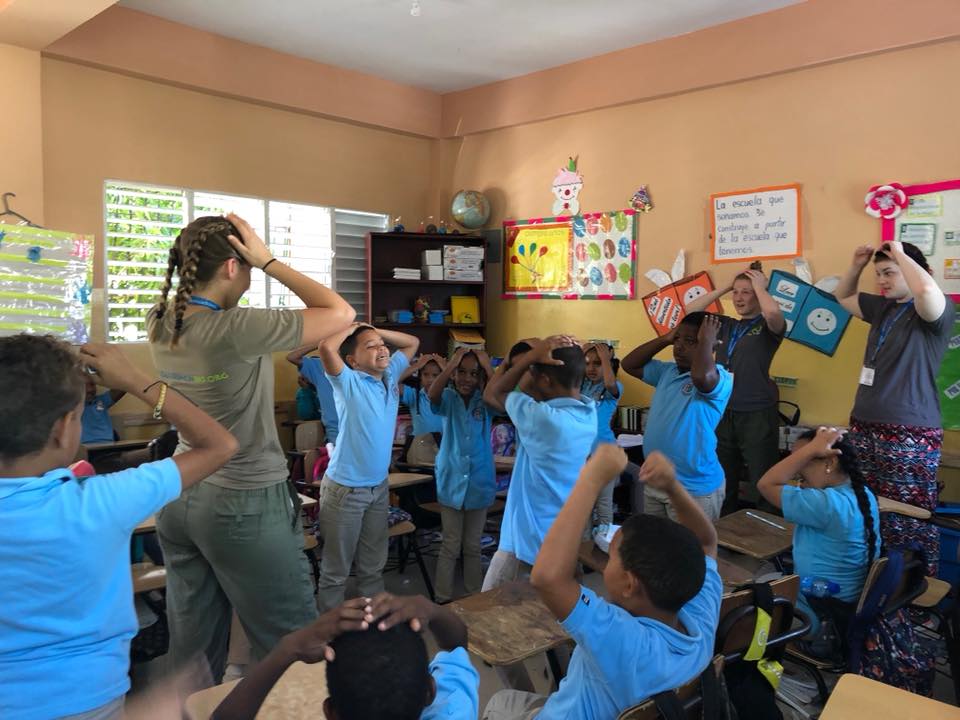 Students also again have the chance to go to Washington D.C. on a trip that focuses on urban homelessness, and the unique factors that make it such an epidemic in the nation's capital. While the work students do is dependent upon the needs of the Steinbruck Center, the organization CCEL volunteers with, last year students were working in soup kitchens, food banks and organizations that assist those experiencing homelessness, as well as work with groups that offer job training and low-cost thrift stores with professional clothing.
The Washington D.C. trip has 11 spots available, will cost $250, and is coordinated by Hannah Lewis and Savana Melanson.
Each trip aims to allow students to explore a particular social issue. These are decided by the two student leaders in the office, Jay Jenkins and Jess Pantano, based upon what they think their peers would be most interested in learning.
Last year, CCEL was amazed at the SNHU student body's response to Hurricane Irma.
"After Hurricane Irma, [students] came to us asking when they can go," said Richards.
That's why a trip to North Carolina is being offered this year. The trip to Washington, North Carolina will see students visiting an area hit hard by Hurricane Matthew.
"What we're trying to help people understand is that in the immediate aftermath of a natural disaster, it's very difficult for a city or a town to house out-of-town volunteers, because they're housing people who live there who do not have their homes," said Richards.
Instead, students will be seeing a community three or four years out from a natural disaster in Pitt County. Students will be able to look at who has gotten help and who hasn't, and how different social identities impact the availability of relief.
This trip is coordinated by Katie Brunelle and Caylin Viets and will cost $500 with ten spots available.
In the final week long option, students will be able to visit Arches National Park in Moab, Utah. The group will be observing the purpose and history of national parks while working to remove invasive species, plant new plants and trees, repair and replace fences and other kinds of environmental work.
Nine students will be able to participate with coordinators Ryan Bailey and Jess Pantano for a cost of $700.
This year CCEL also decided to include weekend trips as part of AB.
"The students who lead our program were worried that a week-long trip is sometimes hard for people, whether they have plans with family or they're on a sports team that travels or they've already made plans with their friends," said Richards.
One trip will be to Boston, where students will make connections between domestic violence and homelessness, working with the YWCA of Cambridge and Rosie's Place, the first women's shelter in the United States.
"Prior to Rosie's Place opening in the 70s, it was really believed that homelessness was a man's problem and that women did not experience homelessness. Women were dressing up like men to sneak into shelters, because they had nowhere else to go," said Richards.
The trip to Boston is free and there are thirteen spots available. It's being coordinated by Adriana Giordano.
Finally, students can stay in New Hampshire working at Full Circle Farm in Newport. Students will be learning how animal therapy can be used to help people with disabilities. Full Circle Farm specializes in equine therapy.
This trip is being coordinated by Rachel Milton, it's free and there are thirteen spots available.
To apply, one must submit an online application (right here!)
Decisions are made based on responses to an essay question.
"What we're looking for is clarity and depth of thought, reflective thinking about why people serve and experience in community service or leadership: something that tells us this is a person that wants to get involved in something," said Richards. "Anybody looking for a cheap travel experience is going to be very disappointed. These trips are a lot of work."
However Richards stresses how rewarding these AB trips are. "The students that go on these experiences will tell you they are life changing. That these are the kinds of opportunities you can only get in college. It really is a phenomenal experience and everyone should apply."