Recently, SNHU has been making a significant presence on social media. From hosting events such as the fall Fetty Wap concert to the incident of an online professor claiming Australia is not a country, SNHU has been receiving a tremendous amount of national attention. The attention is now shifting more toward SNHU's sports teams, particularly the baseball team.
On April 8, Penmen Productions posted a video on Twitter showing captain Jake Walkinshaw ('18) walking to the mound to an eccentric Waka Flocka song before closing out a game versus American International College. The video features his teammates throwing chairs in the air and dancing on benches from within the dugout. It has since gone viral and has been seen more than 770,000 times. Waka Flocka himself retweeted the video.
Walkinshaw was the team's starting pitcher last year, but halfway through the season, he injured his UCL and needed Tommy John surgery. Tommy John surgery takes a year to recover from, so he was forced to take the remainder of last season off in addition to the first half of this season. His appearance in the matchup against AIC was his first since the surgery.
"I knew the dugout's reaction was going to be what it was, everyone was saying how excited they were to see me back there," said Walkinshaw. "I didn't expect a video to be made, never mind for it to go viral. That was pretty crazy."
To view the video, follow this link to Penmen Production's original post.
Walkinshaw is not the first penmen from the baseball team to go viral. Andrew Lalonde ('18) brought his dog to media day in February and posted a picture of the two of them on Twitter. The photo has been seen by various accounts including Foul Pool Sports, which posts uncensored content of college baseball to its 14.2 thousand followers.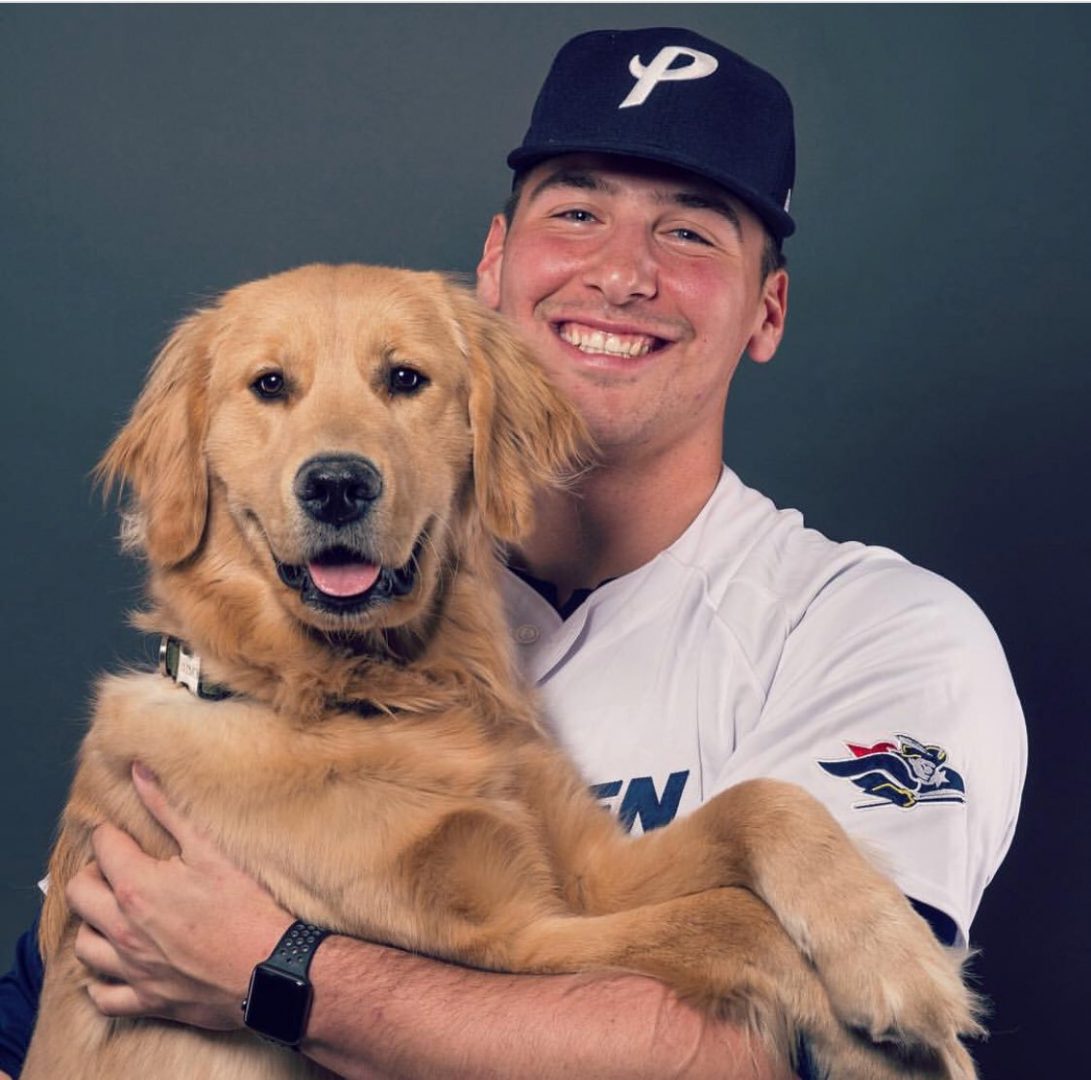 Walkinshaw said the team likes to have fun with their Twitter account. During games, he and Lalonde post updates of on-field action using various memes and images to give their 2,055 followers a good laugh. They also post updates about upcoming games and community service projects.
Head Coach Scott Loiseau believes the publicity will benefit the recruiting process. He said that "social media now is a huge avenue especially with the high school kids, so they'll probably see it."
"Some kid might see it and have him look up the school," he added. "Anything that's positive is good. It's good for the guys."
To see the latest updates from the baseball team, check out their Twitter by clicking the link here.