The 90th Oscars Academy Awards have sat at centerstage in everybody's minds, particularly for the avid movie buff. But even the regular movie-goer (who has not spent the past year on a diet of purely popcorn) can find enjoyment in an evening of finger food, musical performances and what is becoming commonplace calls to action and activism.
Anyone who has been keeping up with the Hollywood world knows the political and social nature these award shows have adopted. Following on the heels of the Golden Globes, which featured the #TimesUp initiative, the presence of social justice has become prominent.
From the very start, host Jimmy Kimmel established a tone for socially conscious commentary and comedy. With jokes such as, "None other than President Trump called Get Out the best 3/4 of a movie so far this year," and "We don't make films like Call Me By Your Name for money. We make them to upset Mike Pence," Kimmel addresses the more diverse movie nominations and the backlash that some of them have received.
A recurring theme highlighted throughout the night encourages individuals to dream. Dreams foster creativity that spark conversation around the world. Outright support for Dreamers came throughout as well.  "Like everyone in this room and everyone watching at home we are dreamers," Kenyan-Mexican actress Lupita Nyong'o stated.  "We grew up dreaming of one day working in the movies. Dreams are the foundation of Hollywood, and dreams are the foundation of America."
Acknowledgment and support for the dreamers has permeated beyond the Oscars, as SNHU, the Shapiro Foundation and TheDream.US announced a new initiative that will provide free college education for 1,000 DACA recipients over the next five years. The full scholarships are intended to give undocumented individuals a chance to pursue their dreams by earning an associate or bachelor's degree through SNHU's College for America competency-based education program.
When it comes to award winners for the evening, there were some that matched the common predictions previously circulating, as well as some that came as a surprise. Among these surprises, Get Out scored a well deserved win for Best Original Screenplay. Many doubted whether or not Get Out could pull a win after disappointment at some awards shows; though it did see success with the Best Feature win at the previous night's Independent Spirit Awards. Jordan Peele makes history with this award, as he is the first African American to win it. In his acceptance speech, Peele said that he had believed and hoped that "if someone let [him] make this movie, people would hear it. People would see it." And see it they did.
A group of 10 exceptional activists took the stage during Common and Andra Day's performance of the Oscar nominated song, "Stand Up for Something." The activists included Alice Brown Otter (Standing Rock Youth Council); Bana Alabed (author and Syrian refugee); Bryan Stevenson (Equal Justice Initiative); Cecile Richards (Planned Parenthood Action Fund); Dolores Huerta (Dolores Huerta Foundation, United Farm Workers of America); Janet Mock (#GirlsLikeUs), José Andrés (ThinkFoodGroup); Nicole Hockley (Sandy Hook Promise); Patrisse Cullors (Black Lives Matter); and Tarana Burke (Me Too). Each individual dedicated their time and efforts to challenge the status quo and bring to light the injustices still prevalent throughout society.
The final four categories brought the show to a close and reaffirmed the message of the evening.
Best Director: Guillermo del Toro swept in to win Best Director again, following his win at the Golden Globes. With The Shape of Water being nominated for 13 awards and winning four of them (Best Director, Original Score, Production Design and Picture), del Toro reiterated the theme of diversity and the American Dream, stating, "I am an immigrant … The best thing our industry does is to help erase the lines in the sand when the world tries to make them deeper."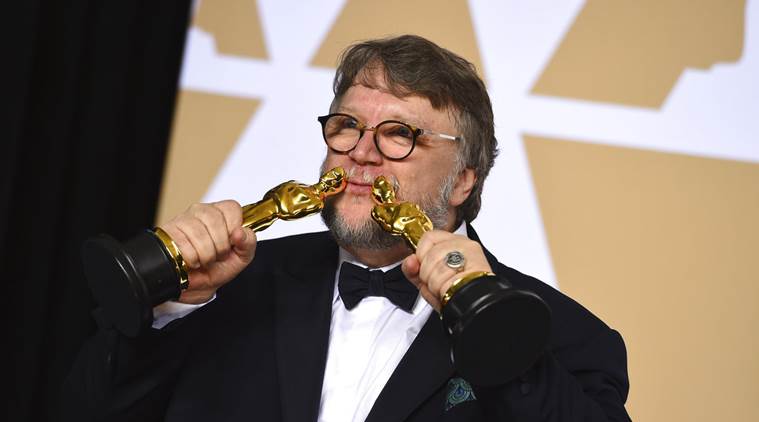 Best Actor: Gary Oldman seemed set up for success in his role of Winston Churchill in Darkest Hour, and the many predictions in his favor came true with his winning of Best Actor. "The movies, such is their power, captivated a young man from South London and gave him a dream," said Oldman.
Best Actress: Frances McDormand took home the Oscar for Best Actress in film Three Billboards Outside Ebbing Missouri. "We all have stories to tell," she said after asking all of the women nominees from every category to stand. A shared moment, McDormand highlighted the community effort needed to continue raising women in the film industry. She ended her speech with two final words, "Inclusion Rider," referring to the need for production contracts to require diversity in staff and casting.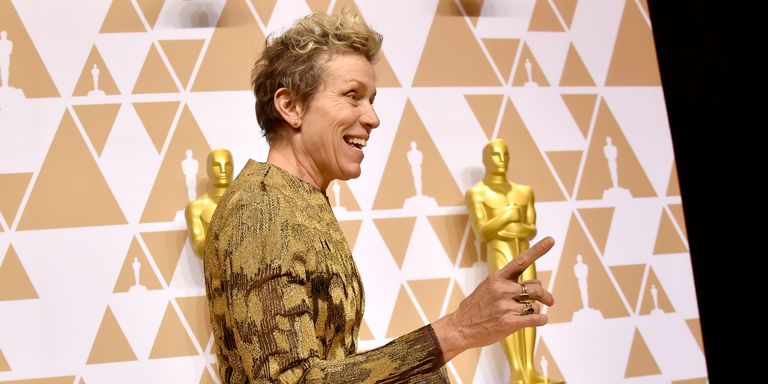 Best Picture: Shape of Water collected its fourth award with Best Picture. This final award is met with surprise and shock for some; however with the film's many nominations, it was established as an Academy favorite.