The Office of Diversity Programs' Multicultural Student Union (MSU) in collaboration with the SNHU Culinary program hosted the Ninth Annual Soul Food Dinner on Sunday, February 18.
Held in the Dining Center Banquet Hall and marked by decorations in line with the Harlem Renaissance theme, the evening featured not only food, but entertainment from SNHU students and a keynote from Jada Hebra, chief diversity and inclusion officer.
Attendees were treated to a dinner of curried chicken, fried chicken, braised oxtail, goat curry, cornbread, collard greens, mac and cheese, beef empanadas, quinoa, mixed vegetables, rice and beans, cabbage and black-eyed peas with a dessert of sweet potato pie and peach cobbler, prepared by culinary students.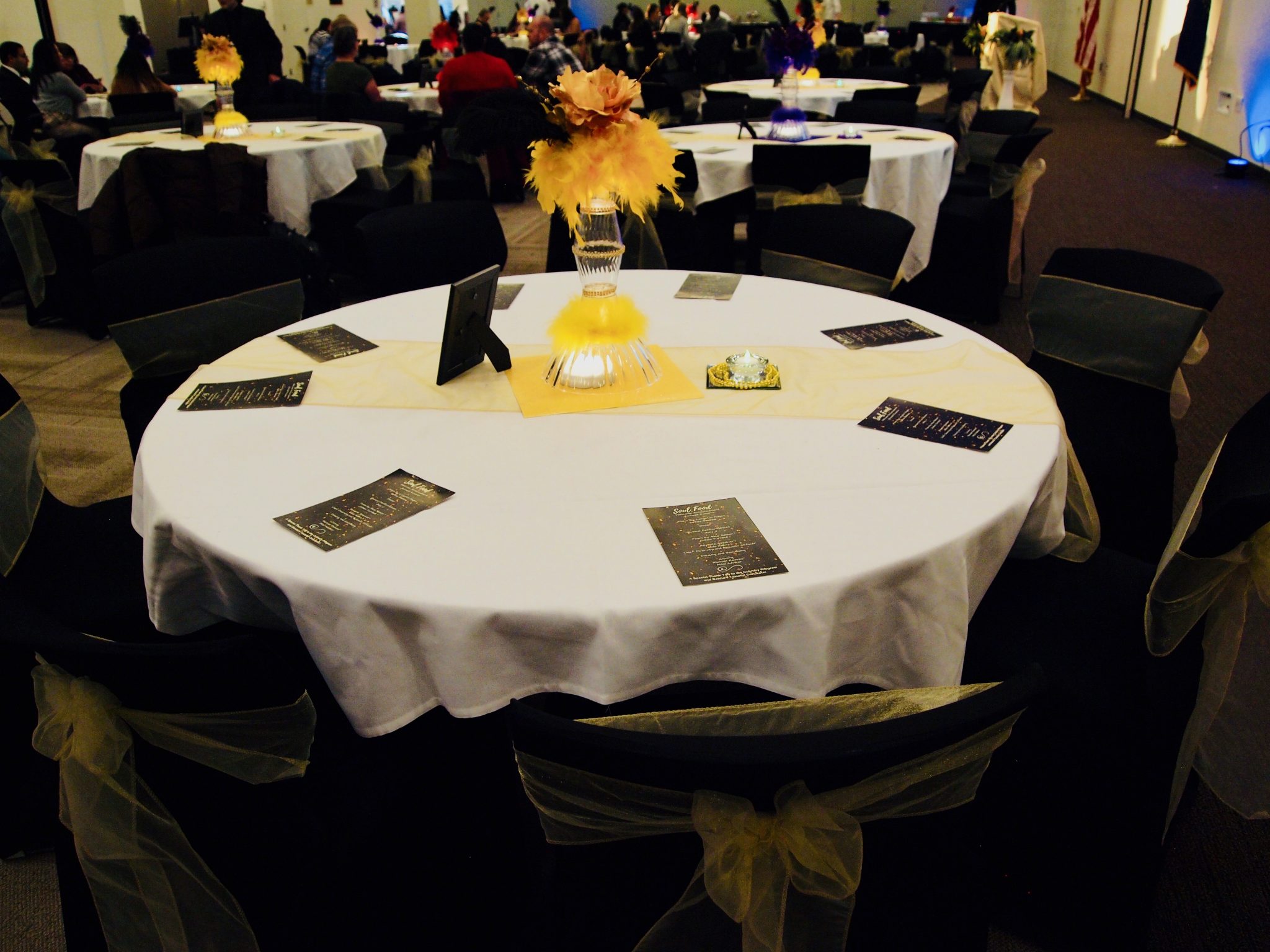 Molly Corson ('20), co-president of the Culinary Student Association said, "we started [preparing] on Saturday morning and prepped until that night. We were back Sunday morning until that night prepping and cleaning. We were cooking nonstop. It was great to see two clubs come together and collaborate on something great."
Corson's co-president, Christina Cruz ('18) expanded on this collaboration with MSU, saying "it was great learning about the dishes and how they originated. We enjoyed helping guide them in the kitchen."
Throughout the evening, guests were given the opportunity to appreciate different artists from the Harlem Renaissance, with poems by Langston Hughes and Alice Walker, read by Kafisa Ibrahim and Oshea Turnbull, and music stylings from Jhey J Chavanne.
Guests included students, faculty and other community members. Dr. Lowell (Chris) Matthews shared the importance of attending this event as a professor. "It's really seeing the students outside of the classroom… This is an opportunity to kinda put that aside for the moment and celebrate coming together over food and have some fun in the soul." When asked to describe the event in one word, he chose "electric."
The evening concluded with dancing, photo opportunities and words from MSU President Jhoswell Rosario.
"[When] you walk in… you feel like you are home."