For many college students, pizza is a staple food. This is evidenced by the fact that pizza boxes are nearly as common of a sight on the SNHU campus as textbooks. Satisfying slices are easy to find in Manchester, but most bear little resemblance to those found in Italy.For those looking for an authentic slice of authentic Neapolitan pizza, 900 Degrees Neapolitan Pizzeria is the place to go.
Located on Dow Street in Manchester's historic mills, 900 Degrees is an artisanal pizzeria specializing in high-quality pies served in a comfortable atmosphere. Owner Priscilla Lane-Rondeau opened 900 Degrees with the goal of bringing a new kind of pizzeria to Manchester.
"It happened in stages. I love pizza and there was no good Neapolitan Pizza in Manchester," said Rondeau.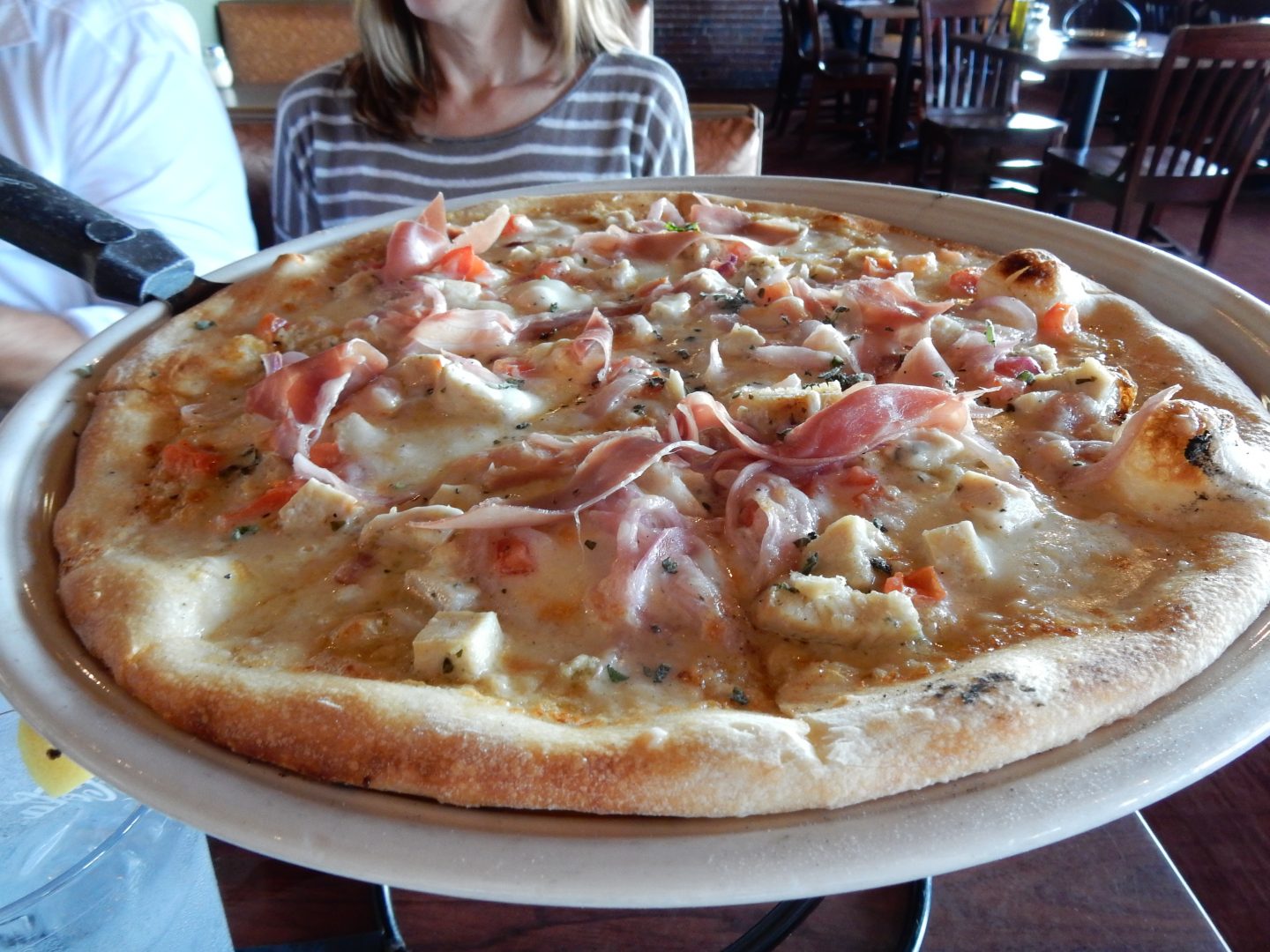 The heart of the business is the large, wood-fired oven located at the far end of the restaurant. The name "900 Degrees" is a direct reference to the average temperature of the oven. Cooking at such high temperatures can be challenging, especially given the brief amount of time that the pizzas are in the oven. "It's a living, breathing thing. Everything is cooked in the oven, so someone is there at all times," said Rondeau
The menu features over twenty specialty pies that range from simple and straightforward to ingeniously elaborate. Most pizzas start with San Marzano tomato sauce, fresh mozzarella and grana padano, a hard Italian cheese similar to parmigiano reggiano.
Minimalists can feast on a traditional Margherita with tomato sauce, fresh mozzarella, fresh basil and extra virgin olive oil. Fans of Meat lover's pizza may choose to indulge in the "Paisano," which contains bacon, salami, sweet Italian sausage and pepperoni.
For those wanting something unique, Rondeau recommends the Granny Smith Pizza, an original idea created by her son. This crowd-pleaser starts with an olive oil base and is topped with bacon, roasted chicken, apple slices, caramelized walnuts and a drizzle of maple syrup.
The most popular pie is the "Bella Cosa," which was created by a former cook. This loaded pie has garlic cream sauce, spinach, caramelized red onion, rosemary ham, prosciutto and extra virgin olive oil.
In addition to pizza, the menu has wood-fire roasted wings, salads and fresh pasta. The
homemade mac and cheese is so well-loved that it is featured on a pizza.
There is a second location in Epping and a third Portsmouth location is coming soon. A visit to 900 Degrees is a must for any pizza connoisseur.