Netflix produces lots of popular original series and has streamed even more that had already begun to develop a large fan base while they were on television. "Stranger Things" was different, a Netflix original series that immediately generated a huge cult following and in only eight episodes became one of the streaming service's most popular shows with a hotly anticipated second season.
"Stranger Things" follows a large cast of adults, but mostly kids, living in the fictional town of Hawkins, Indiana in 1983. Everything is idyllic in the small town until the disappearance of a local boy Will Byers (Noah Schnapp) proves to be just the beginning of a much larger conspiracy that involves a bloodthirsty creature and an alternate world known as the Upside Down.
First and foremost, "Stranger Things" is a love letter to 80's nostalgia. References to Stephen King, Steven Spielberg and John Carpenter, creators of some of the 80's most popular science fiction and horror, just to name a few, are deeply woven into the series' plot and characters.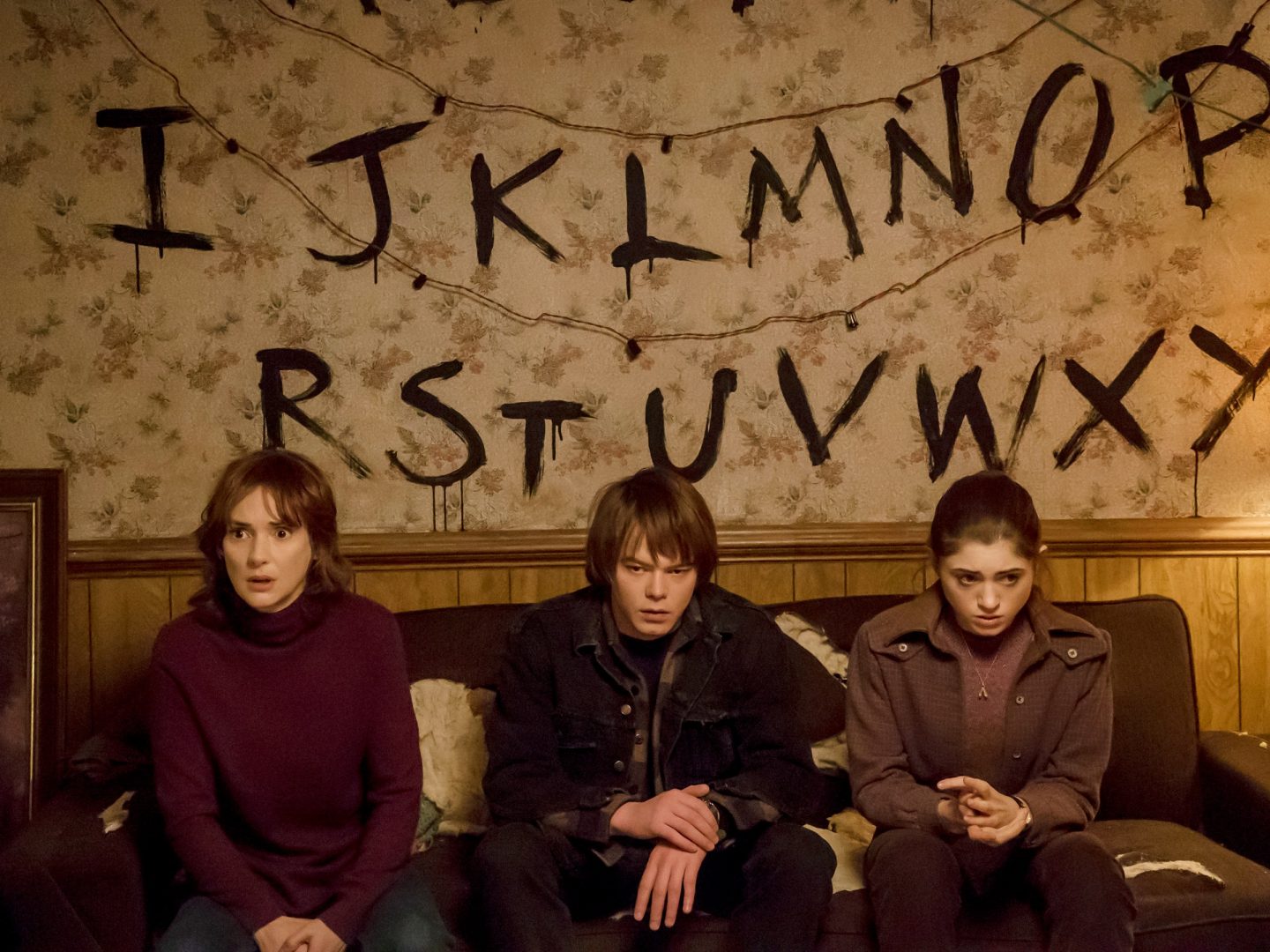 Naming all of the 80's pop culture references in "Stranger Things" would take a fine-toothed comb and an article all its own. These references are comforting and make the series feel as though it could have come straight from an 80's VHS tape, but they do hold the series' first season back being completely original and differentiating itself from its influences.
What does elevate "Stranger Things'" first season is its incredible cast, each of whom are worth mentioning, but David Harbour and Winona Ryder are absolutely captivating as Hawkins' small town Sheriff and Will's grieving mother respectively. Both are following different trails to unravel the mystery behind Hawkins and find Will before it's too late.
The series' main stars are its youngest characters, Dustin (Gaten Matarazzo), Lucas (Caleb McLaughlin) and Mike (Finn Wolfhard), Will's closest friends, and the most determined to help find him, and Eleven (Millie Bobby Brown), a girl with mysterious powers the boys discover in the woods while searching for Will.
Stranger Things' strongest element is the core mystery behind the series, where is Will Byers? That simple question uncovers more than any of the characters could imagine and creates such a quick and fun pace that's it's difficult to stop watching after just one episode. Each hour blends into the next, almost like a film that's close to eight hours long.
What helps keep these revelations fresh for the series' entire running time is the strong use of visuals and music. The soundtrack pulls from classic 80's tunes including The Clash's "Should I Stay or Should I Go," but Stranger Things' original soundtrack is one of the best retro-styled synth scores in recent memory. When matched with the clever uses of lighting and excellent depiction of The Upside Down, "Stranger Things" is at its most compelling when its characters are experiencing these strange new phenomena with the viewer.
As "Stranger Things" moves onto its second season (October 27 at 3 a.m. EST) there is a lot to look forward to: A more detailed look at and explanation of The Upside Down and what Lovecraftian creatures inhabit it. There's also a lot more room for these characters to grow together and evolve with the series. This is the opportunity for "Stranger Things" to finally create a legacy all its own rather than work to support itself solely off of nostalgic references.   
Looking for more spooky editions of Netflick of the Week? There are plenty! Want a light horror comedy that'll keep the chuckles coming? Check out Little Evil, or if you're looking for a real fright start the Netflix adaptation of Stephen King's Gerald's Game.
Unless you can't wait for Netflick of the Week to chill out when it comes to covering horror movies, in that case, American Vandal is right up your alley.