Downtown Manchester is home to a plethora of interesting restaurants, many of which are concentrated on or near Elm Street; however, for those willing to venture outside the hustle and bustle of Elm Street when looking for a place to eat, they will be rewarded with a meal at Madear's.
Tucked away on Hanover Street, this unassuming little eatery specializes in modern Cajun fare reminiscent of what you would find in New Orleans. Half of the menu is devoted to Cajun-inspired small plates. These items are meant for sharing and are especially popular when dining with a group. Additionally, the menu features full-size entrees, po boy sandwiches served on fresh French bread, rice bowls and homemade desserts.
Owners Rob Curry and Kyle Davis opened Madear's about three months ago. Curry grew up in Baton Rouge, Louisiana and has over twenty years of experience in the industry. The name of the restaurant is derived from his grandmother, Martha "Madear" Sullivan.
Davis, a Hudson, New Hampshire native, has a passion for baking and is responsible for all the restaurant's scratch made desserts. Davis worked as an engineer for 16 years before entering the restaurant industry. "Previous to this, we had a catering restaurant in Boston; after doing that for a while, we decided to pursue our dream of opening a restaurant," said Davis.
Despite its relative youth, Madear's has gained quite a following, "The response has been great. We already have a lot of regular customers," said Davis.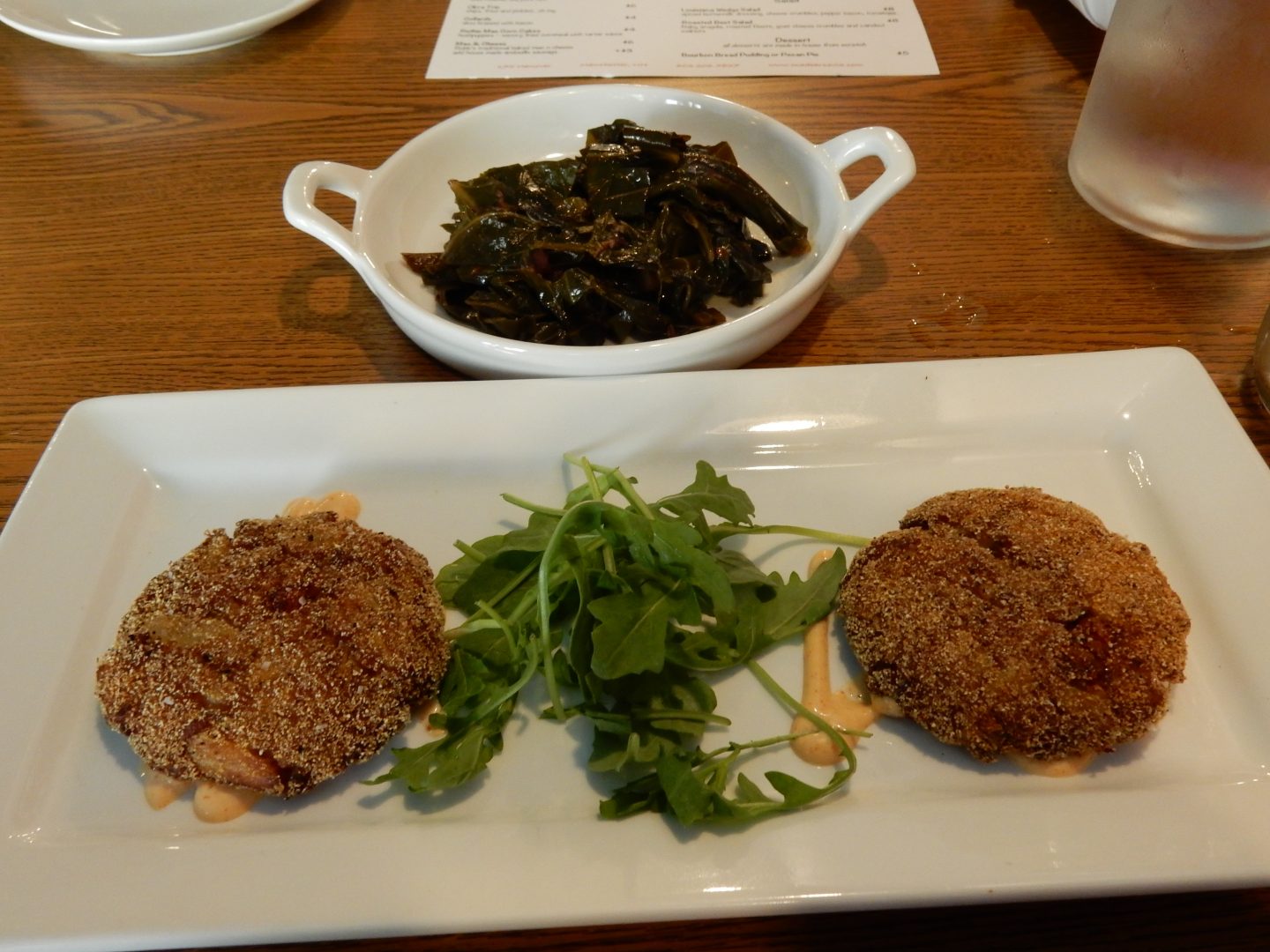 Small plate offerings include spicy crab cakes, pulled pork egg rolls, fried alligator bites and sweet and spicy braised collard greens with bacon.
For first-time diners, Davis recommends the Jambalaya, a hearty combination of rice, spicy tomato sauce, vegetable and house-made andouille sausage. A vegetarian version is also available.
The Southern-inspired dessert offerings include bread pudding, red velvet cake and pecan pie. The kitchen is open until 11 p.m. from Tuesday to Thursday and until 1 a.m. on weekends.The cozy, casual atmosphere features a full bar, funky lighting and rustic artwork. The laid-back vibe makes Madear's an excellent choice for those looking to relax after a long week.
Even though Madear's is still a new business, Curry and Davis wish to expand it. "We want to keep growing. Our next big step is to open a bakery," said Davis
The creative cuisine, casual atmosphere and reasonable prices make Madear's an excellent eatery for those looking for a unique dining experience coupled with authentic southern hospitality.