October 13-15 SNHU saw an influx of families and alumni for the university's annual Homecoming. One that proved to be among the largest events in campus history.
Homecoming at SNHU is often one of the largest and busiest weekends of the year. Events and activities are organized by many on campus clubs, organizations and offices, and new or old college students, alumni and faculty member have the opportunity to enjoy them with the campus community or their families.
One of the many on campus leaders in attendance throughout the weekend was Shannon Conway, CAPE vice president and major concert chair. She emphasized the community feeling throughout the weekend, saying, "Homecoming for us is always just a really fun time to see family, see friends see alumni… The community that we have here is unbelievable."
The biggest and most anticipated addition to this year's Homecoming schedule was CAPE's Major Concert. The annual event helped kick off the Homecoming weekend Friday night as Fetty Wap performed with opener and SNHU alumni, Matt Corman ('17). The performance was highly anticipated as all 1,500 tickets were sold out within 12 hours of being on sale back in September.
Throughout the weekend, tours were held on the campus' new buildings, Monadnock, the College of Engineering Technology and Aeronautics (CETA), the Green Center and the Gustafson Center, the last two which had yet to have their official opening events as of last year's Homecoming.
Saturday was the beginning of the Destination: SNHU Street Fair which saw participation from many of the campus' clubs, offices and organizations in addition to multiple local food trucks, amusement park rides, attractions and live performances by current and former SNHU students.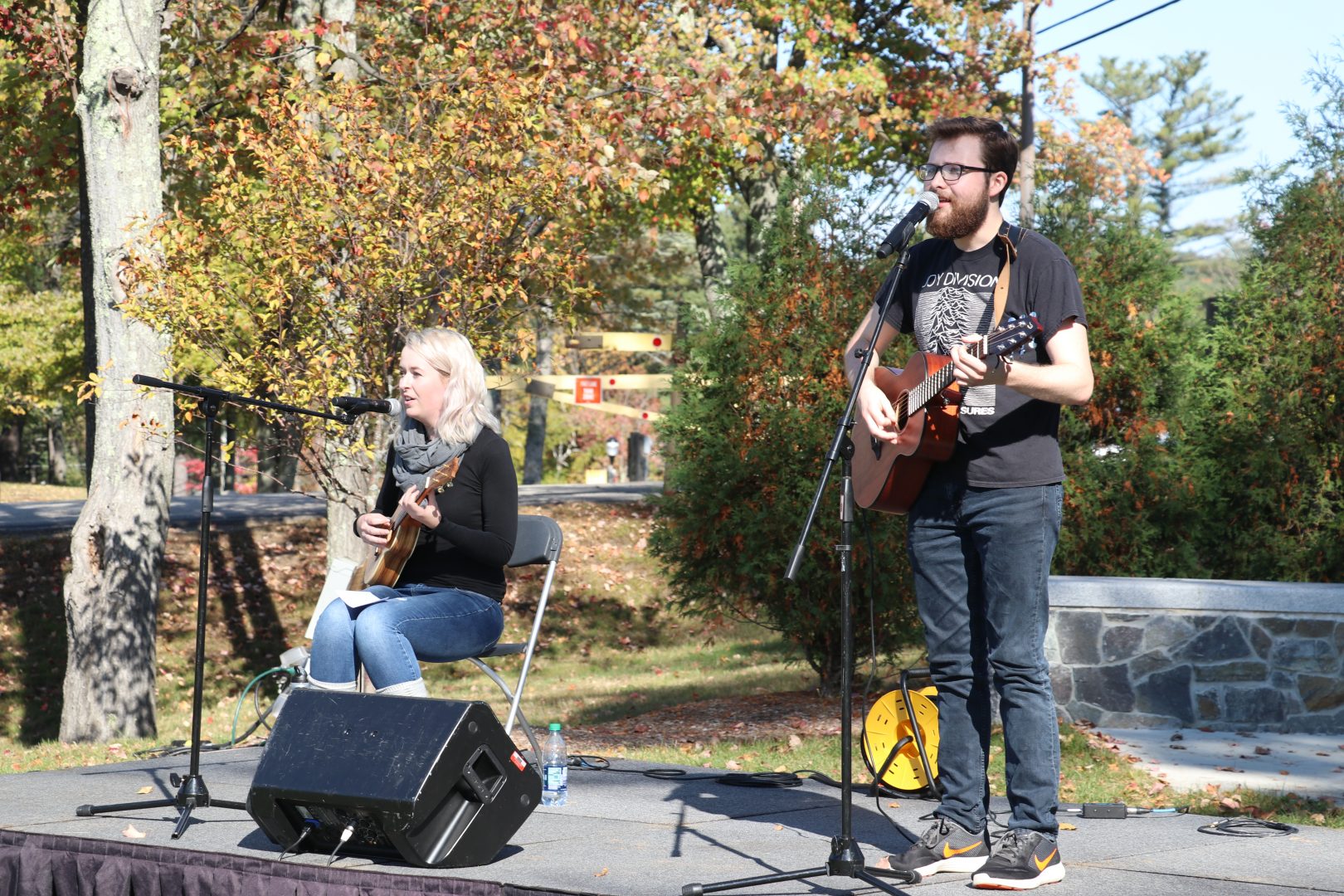 Jess Camera, CAPE president, was among the various student leaders sponsoring a table at the Street Fair with her club. While spending time with her family, Camera also helped host Putt Putt on the Green Space. "For me," she shared, "I think Homecoming signifies bringing together everyone as one… and making memories as a community."
With eight SNHU sports teams in action on Saturday, there was constant action, culminating in the Men's Soccer team beating in-state rival Franklin Pierce University 2-0 in a tense game on a pair of late goals from Louka Masset and Alex Satrustegui.
Each year, SNHU's Homecoming celebration draws crowds of not only current students, families and faculty members, but also presents an opportunity for alumni to return to the campus to reconnect with friends and faculty.
One alumnus of the class of 2016, Logan McCarthy, a local legend at SNHU, returned to visit the campus, bringing back the positive energy that characterized him during his undergraduate years. A more recent graduate with a Bachelor's degree in Graphic Design and Media Arts, he shared that, while post-graduate life was a wild ride, he loved being able to come back to SNHU.
"It's great to be back here, it's great to see everybody," said McCarthy. "Thank you so much, SNHU community for doing what you do… This is one of the friendliest communities we've ever had!"
In the end, the Saturday of Homecoming was greeted with an uncharacteristically beautiful October day and alumni, new and old, who came back to campus to celebrate their community.
Joe Cote, alumni of the class of 2017, echoed the sentiments of so many alumni, sharing his gratitude at still being able to get involved and to return to campus, even after graduation.
"Homecoming is…. coming back home."