The office of Diversity Initiatives and Generation Equality held Ally Week to celebrate National Coming Out Day on Oct. 11.
During the week of Oct. 12, they had different events going on all around campus. This was to promote ways to become an ally.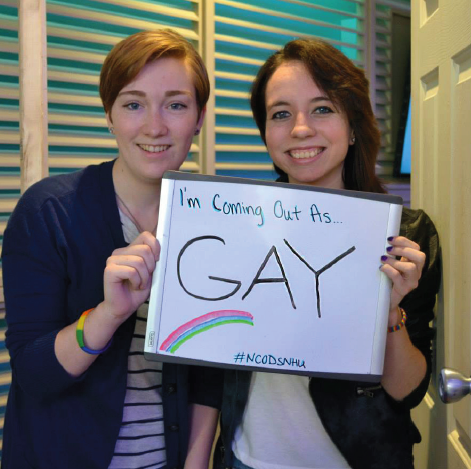 An ally is a person who: educates oneself about different identities and experiences, learns and practices the skills of being an ally and takes action to create interpersonal, societal and institutional change.
On Oct. 14 in the student center and the cafeteria they held an event where you could come out of a wooden door frame which symbolized "the closet."
This was your time to come out to the world as what you wanted. Whether it was coming out as being gay or a cat lover, it was your decision on what you wanted to tell the world.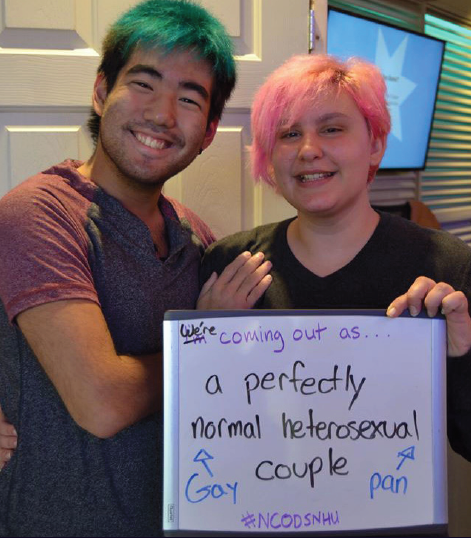 The rest of the week they had safe zone training, an SNHU spectrum Roundtable, co-sponsored BINGO and to finish off the week a spirit day where the campus was encouraged to wear purple to show their support!
Rachel Sharp who works in the Office of Diversity as a graduate assistant said, "The reason to do Ally Week is to get the office known to students.
"We want others to become an Ally so we can expand our knowledge of the LGBTQ community.
"The office is open to anybody!"