Every professor and administrator at SNHU has traveled a unique path to get here. For Dean of Arts and Sciences Steve Johnson, the path was everything but ordinary.
Johnson is the son of a former Army officer. Throughout his childhood, he and his family would move around whenever his father was re-stationed. He was born in Alabama and attended the majority of high school in Texas and northern Virginia. Since he moved around a lot, he didn't necessarily have a place he called home. However, because his parents lived in northern Virginia for many years, it was the "closest place to home."
When Johnson graduated high school he followed in his father's footsteps and joined the military. He was commissioned as a second lieutenant and a field artillery officer in the Army for 13 years. He was not a combat fighter and was never deployed, but he spent two years in South Korea and several years in Oklahoma.
Being in the military was a growing experience for Johnson and it shaped him into the leader he is today. He learned many things about himself that he did not previously know and embarked on previous experiences to better himself for his future endeavors in education.
"Being in the military taught me that I have strength maybe that I didn't realize I had," said Johnson. "When you're miserable, out in the rain, when it's close to freezing cold temperatures but you have to accomplish something, you find ways at an individual level to dig down and realize you have strengths you didn't know you had. At the same time as an officer, I was trained to be a leader… in order to find it within myself, I had to help other people find [strength] in themselves and that was an important learning aspect of it because you don't get being a leader right the first time, and in fact you mess up a lot when you're trying to figure out who you are as a leader and learning how to work with different people. My military experience on both those counts was really important to who I am."
When Johnson left the Army, he earned his undergraduate degree at West Point Military Academy, which is an engineering school. The Army then sent him to the University of Washington where he received a Master's degree and Ph.D. in English.
Attending graduate school opened many doors for Johnson and gave him other opportunities besides being an officer in the Army. He wanted to delve into the field of English by becoming an educator.
When Johnson graduated from the University of Washington, his drive to become involved in academia grew stronger. He taught composition literature courses in the English department as an instructor and an assistant professor at West Point for three years. Doing so cultivated the idea of him wanting to continue pursuing English and to move on from the Army.
After teaching at West Point, Johnson's travels led him to New Hampshire. He took a break from teaching for a couple of years and worked at an engineering company in Nashua. Because of his background in engineering from attending West Point, he worked as a program director and as a business development director for the company.
"I went into the defense industry and I learned a lot of things about management which made me better qualified for the role I'm in now, and leadership in the army is not the same as leadership in corporate and is not the same as leadership at a university," said Johnson.
When Johnson left the engineering company, he realized he missed teaching and wanted to dive back into education. Luckily, there was a job open at SNHU. Caren Erickson, Johnson's predecessor in his current role, had an opening for an associate dean. He applied and landed the job. Landing the job was "like winning the lottery." He was associate dean for two years before Erickson went on sabbatical and didn't return. That was when Johnson took over as acting dean of arts and sciences at SNHU.
Johnson describes his current role as dean as "akin to what you knew as your high school principal." Deans do a lot of behind the scenes operations. They finalize the schedule, put the classes in their particular hours and figure out what faculty is going to teach each course. Their job is to make sure faculty shows up and makes sure they're doing what they're supposed to do, so students can show up and have a great experience.
In addition to performing behind the scenes tasks, deans also teach a few classes. Johnson has taught a few war literature classes and describes teaching as his "favorite part of the day" as he "loves understanding [his] students and faculty."
"I like getting to work with people," said Johnson. "I could get bogged down with administrator things, but I don't. I like to take time out of my day to be with students. Your education is about your education and not your grades. We learn a lot from our failures as well as our successes but because we get caught up in our grade point average and thinking that is our ticket to whatever job we want, we often don't take risks that we should or open ourselves up to experiences."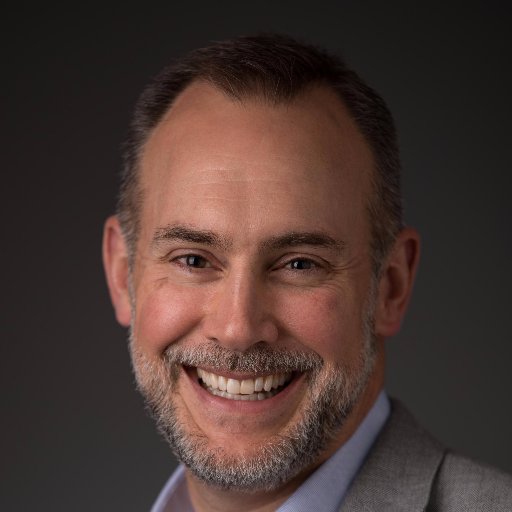 Outside of work, Johnson likes to spend time with his family which includes his wife of 20 years and sons Micah, who is in 9th grade, and Griffon, who is in 7th grade. Johnson met his wife while he was on duty in South Korea. She was in the air force, and she now owns a dental practice in Epping.
Regarding his kids, Johnson says they are really fun and that they share a lot of hobbies. He says they are part of the reason why he does what he does, and they are more important to him than any occupation he's held.
"If I'm a great dean and a bad father, I really missed priorities in my life," Johnson said.
When he's not with his family or at work, Johnson can be found either reading books or playing guitar. He enjoys reading stories from William Faulkner and Bore Hayes, and he also used to be a member of a band.
Johnson has traveled a winding road to get to SNHU, but it was one like no other. From the Army to education to dean, Johnson has experienced it all. He can't wait to spend many more years as acting Dean of Arts and Sciences at SNHU and is prepared for the times ahead.