The Innovation Lab located in the Shapiro Library is a place for creation and trying out new ideas. Students are able to visit whenever they please after taking the short quiz and getting the certification. The space was created to teach students new IT skills and techniques that they might not have been able to learn otherwise. 
Professor Henley says, "It's a place that everyone should utilize considering the free nature of machine use." 
Henley works as a professor at Southern New Hampshire University and spends a good amount of her free time making things in the Maker Space.   
According to Henley, "The 3D printers are super cool. I'm glad to be able to show this technology to the students." 
In the Innovation Lab, students are able to do anything from engraving a piece of wood, to printing a three-dimensional object. The products are only limited by the students' imaginations. 
"I make all of my personalized Christmas presents here," Henley laughed. "It saves you a lot of money."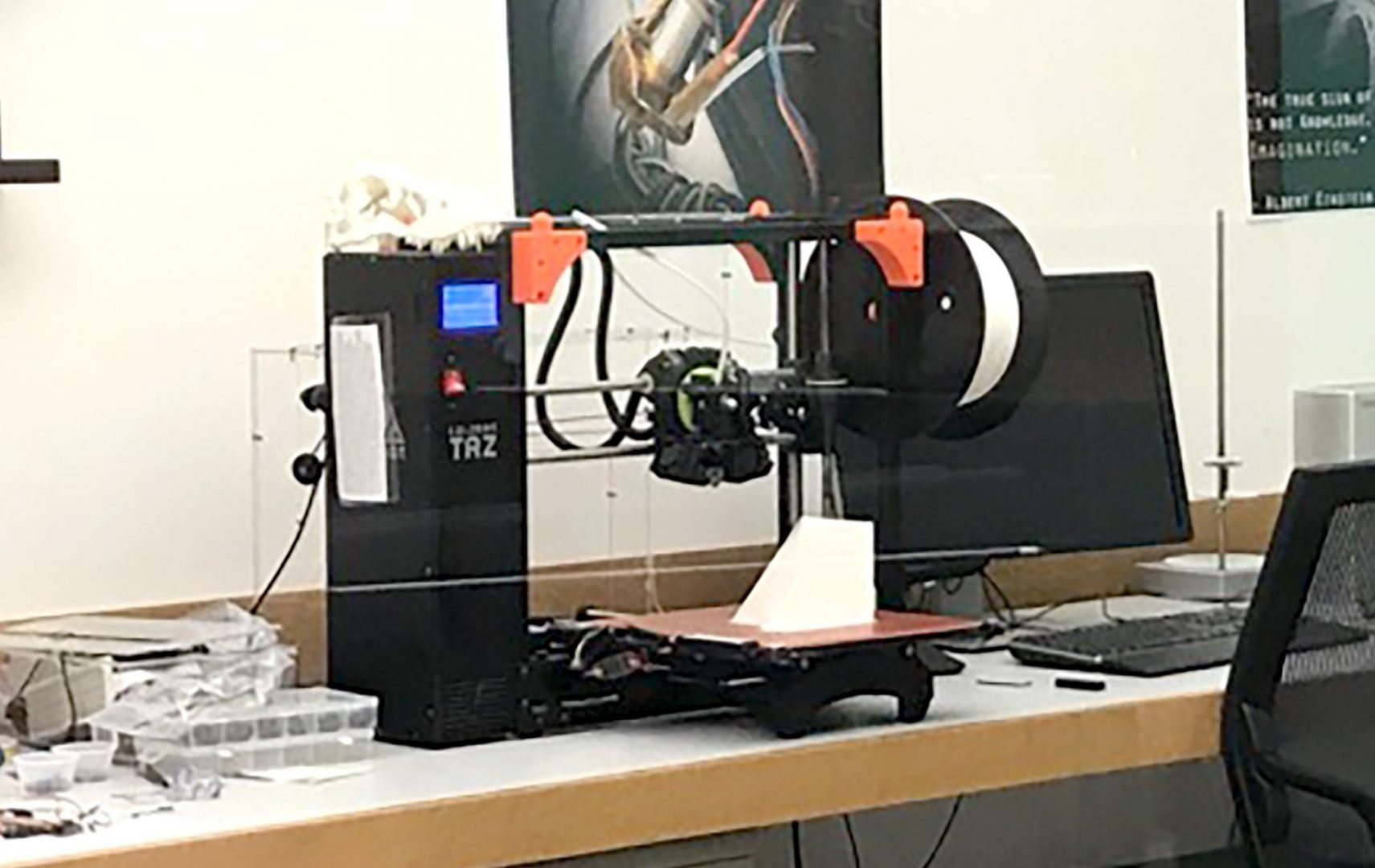 The Innovation Lab posts different availability times within their tab on the Shapiro Library website. The times indicate its' open hours and staff availability to assist the students and answer any questions. Students are able to go in and work on whatever projects they wish to while there is an employee working there.  
In all, the Innovation lab is there as extra aid to the students. There is a class called Tech and Art which includes a few projects that have to be done in the Innovation Lab. It gives one a familiarity with the equipment and teaches a lot about how the process is conducted. "This course always proves to be a good time," Henley stated. 
The Innovation Lab is a space that students should take advantage of. The Innovation Lab is working on getting more technology up and running, like drones. Students also always have the option of renting out a GoPro for their own recreational use.