The McIninch Art Gallery unveiled a new exhibit called "The Walls of Fantasy Landia" on Thursday, November 2. The featured artists were Raul Gonzalez and Enrique Chagoya. Each extrapolated on their Latin heritage and the pride they felt, as well as how that heritage affected their works.
Gonzalez primarily focused on the issues of immigration and border patrol. Chagoya's work was concerned with and centered on the idea of war. While explaining his body of work, Chagoya said "To this day, I still want to know why there is so much violence in the world, because I don't understand it."
Both artists had vastly different styles and bodies of work to expose to the art enthusiasts in Walker Auditorium. Each started by speaking of their childhoods which provided endless insight into their work.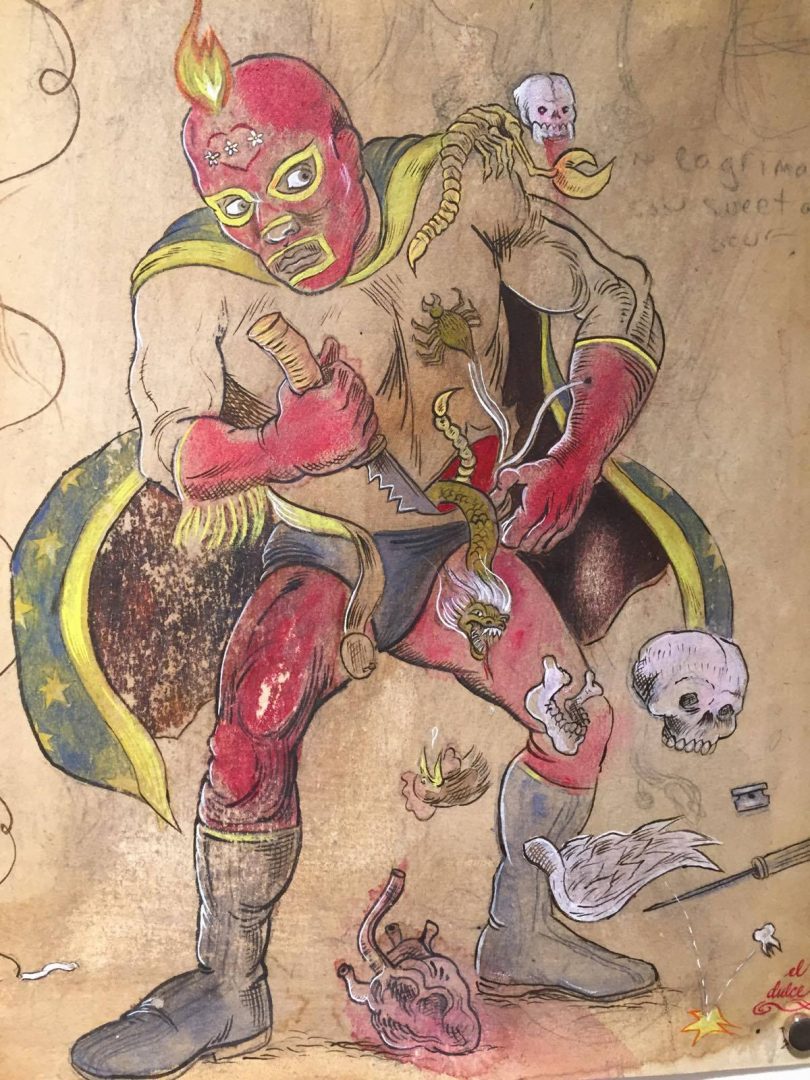 Gonzalez grew up a huge fan of comic books, and it left a lasting effect on much of his work. While he has a wide body of serious work dealing with contemporary issues of race and oppression, he has also produced a multitude of comic book style characters that are completely original. Furthermore, he's created many graphic novels catering to children. Intentionally, the art in his novels are done with minimal resources, mostly just ballpoint pen. By doing this, he hopes to inspire children and show them that "they can create art with what is in their desks."
Chagoya's art has been highly contested by many. He has never been shy about producing controversial images, such as one involving Jesus Christ in pornographic situations. As he said pertaining to this piece, one person "drove a thousand miles to the gallery to be offended and tear apart my art." He also showed art in which he blended happy and sad to create an intentionally conflicted effect. "I wanted to mix the happiest thing on earth, Disney, with the saddest, which to me is war." This led to him producing images of Mickey Mouse observing the battlefield.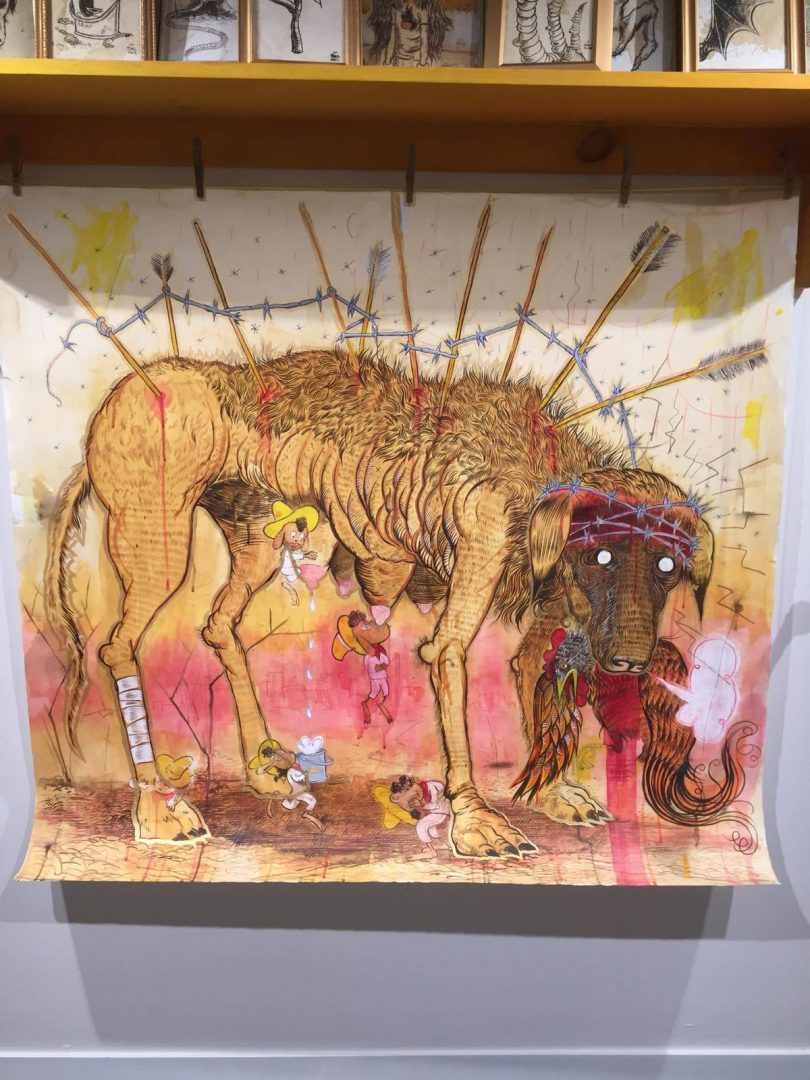 Despite the controversy associated with the shown images, the students enjoyed both artist's bodies of work, displaying appreciative nods. Senior Rachel Dougherty, when if she felt offended or uncomfortable about the art show, responded: "I think that if art is stopped from being controversial, we defeat the purpose of art."