On October 13, Southern New Hampshire University's student-run organization Coordinators of Activities and Programming Events (CAPE) hosted their annual major concert as a part of 2017's Homecoming celebration.
Selling out in the first 13 hours of being on sale earlier this month, the concert was set to be bigger and better than its predecessors.
In this regard, the concert met and exceeded many people's expectations, as just under 1,400 students and alumni crowded into the Athletic Complex to see performers Fetty Wap and SNHU alumnus, Matt Corman.
Fetty Wap's energetic set and team of entertainers brought the energy to the event, but CAPE Major Concert Chair, Shannon Conway, said that prior to the event, they could not help but feel all the potential anxieties of the night. "One of the big concerns that everyone had with our show this year was that Fetty wasn't going to show," Conway said. "But, as soon as he stepped into the building, we all felt so good just knowing that we proved everyone wrong."
Tom Balestracci, CAPE advisor, shared the role in assisting the student coordinators in regard to behind the scenes work, handling logistics, details, paperwork and questions, as well as offering a listening ear and his support. "Overall the night went totally awesome," Balestracci shared. "A lot of [the students I've spoken to] thought it was amazing… they talked a lot about how they didn't know how much of an entertainer he [Fetty] was on stage… A lot of students thought it was really fun."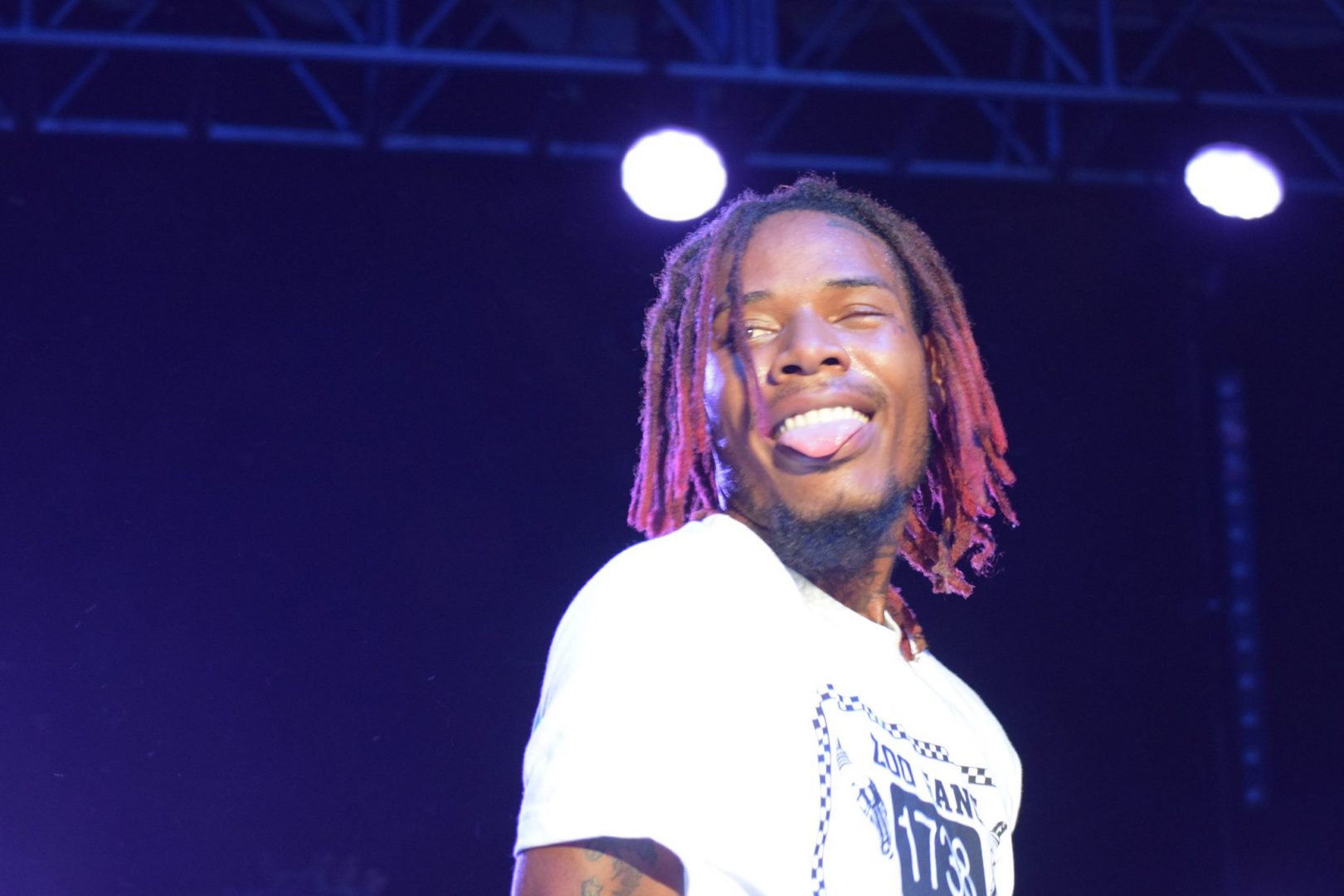 This sentiment was reflected in the students who attended the event, as well as those who volunteered. Sarah Mikkelson, a sophomore volunteer on hallway security expressed her happiness to have been able to participate in both the volunteer aspect while not missing out on the show itself. "I was fortunate enough to still watch the concert from where I was standing. I thought it was a successful night and I would do it again next year."
Senior Nico Holtkamp, commented on the overall atmosphere of the event from his position as a volunteer. "I loved the effort that CAPE members put in, in order to make such a great event work," said Holtkamp "This is why I chose to volunteer. I wanted to support that. It was so much fun to be part of such an amazing event and to see the love with which the concert was organized."
Now that Fetty Wap has come and gone and the anxiety that comes with hosting such a large event has passed, Conway only had gratitude for all of those involved in making this year's major concert a success.  
"We just want to say thank you to all of the students who came out and supported us, to all of our volunteers… this was the most crazy thing ever and for me standing on stage and watching, kind of looking out and seeing everyone there supporting us as CAPE and supporting the concert that we worked so hard was unbelievable. So thank you all so so much."