The SNHU car club 'Gearheads' hosted their second annual car show benefit for Wheels 4 Jaime on Saturday behind the Webster building, gathering cars from all over New Hampshire.
The event started in 2016 to raise money to donate to Wheels 4 Jaime, a fundraiser to buy a vehicle with a wheelchair lift for a 10-year-old boy named Jamie who, due to complications during an open-heart surgery as an infant, suffered from seizures leading to brain damage affecting his ability to move and talk.
The car show, led by Katie Steve, started off slow in the morning with mostly SNHU student's vehicles, but grew to feature upwards of 50 different cars ranging from Volkswagen to Subaru to Alfa Romeo, some heavily modified and others being mostly stock.
Steve, leading the planning, said "Many of us have our passion and love of cars instilled in us from our upbringing… My dad and I would spend nearly every Saturday growing up working on the same stuff, and then when I decided my older brother was cool enough he showed me the ropes and helped me make my own ideas come true on my current car. It's amazing how the three of us have always worked together as a team."
Steve's father "Hillbilly" Greg has supported his daughter through the creation of Gearheads and the car show itself. When talking about the start of Gearheads, he discussed Steve's concern over SNHU lacking a car club when she first came to campus and how he simply told her, "Well start one."
The organization of this year's event did not fall solely on Steve, as she had the support of the club and over 30 volunteers. Gearheads Vice President Matt Driscoll shared his role and his belief in the event's purpose.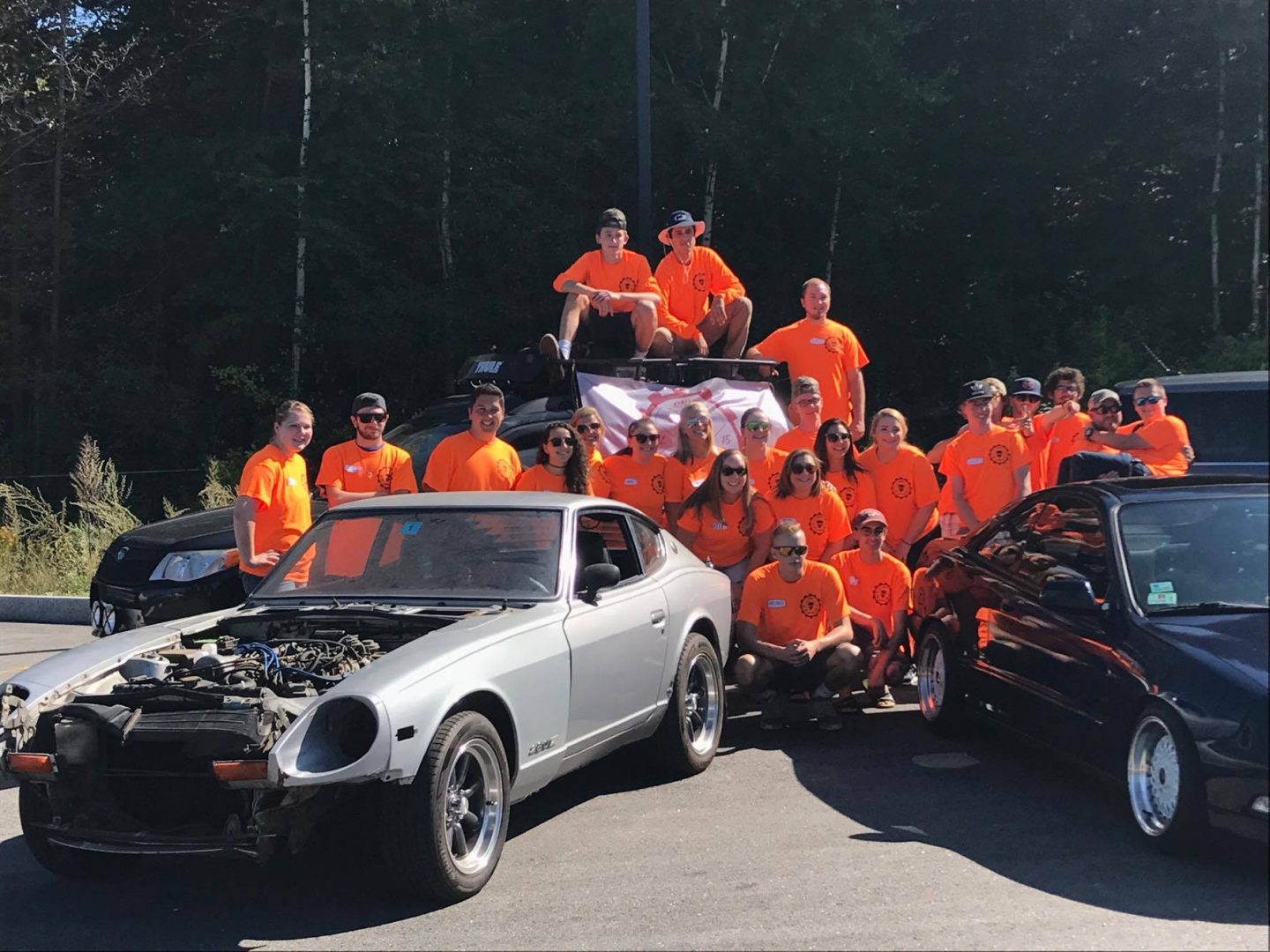 "It's definitely to bring the community coming together," Driscoll said. "People everywhere love cars; you see a Ferrari going down the street and you go, 'Oh my god – that's a Ferrari.' We don't bring Ferraris, but we bring a passion for cars, and we bring people together for a good cause."
One attendee that proves Driscoll's statement is Richard Dellacroce, a member of the Manchester community and two-time attendee at the Gearheads' car show. Dellacroce shared his thoughts about the Gearhead community and their dedication to the cause. "The gearhead community is made up of a bunch of great people who will help anyone through anything."
Many folks thought the show could be much bigger with additional advertising, Gearheads member AJ Kubasti shared, "Moving forward it would be better to find more people to help advertise the show on and off campus to get a bigger crowd."
As the day drew to a close and awards were given to the competing cars, Gearheads advisor Michael Bates encouraged students to join and to attend future events: "There's not many schools with clubs like this, that are car-related… A lot of people think that being a SNHU Gearhead is about being a die hard mechanic or grease monkeys, but anyone who enjoys cars… come down, because it's so much fun and the community is amazing."
You can donate to Wheels 4 Jaime at gofundme.com/Wheels4Jaime